LUX Style:10 Holiday Party Must-Haves
Holiday parties are fast approaching and somehow, in-between the baking, shopping marathon, gift-wrapping and a myriad of events, you have to figure out what to wear to look amazing – yikes! Don't stress; we've got you covered with 10 holiday party must-haves that are not only luxtastic but versatile enough to create or pair with different looks for dinner with the family or an over-the-top snow ball. And the best part is, with these picks, it won't take much time to look fab!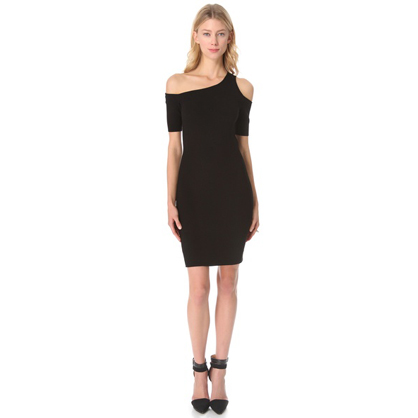 An LBD like Helmut's gala one-shoulder dress is a must for the holidays! Even if you only have 20 minutes to get ready, you can easily pull this look together. Slip into the dress and add a handful of bracelets or a simple cuff for a minimal style. Complete the look with ankle-strapped heels and a coat. Wear your hair up to show off those sexy shoulders!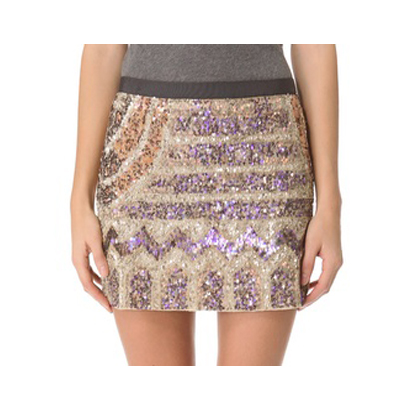 A sequin skirt can go a long way. Club Monaco offers the Heidi skirt featuring prismatic sequins in a unique pattern. Dress up the mini with a black blouse and blazer for evening occasions or combine it with a grey T-shirt or chunky knit for a holiday brunch. In the same manner, pumps will give it sass while flat booties will mellow it out. Who knew sequins could be so versatile!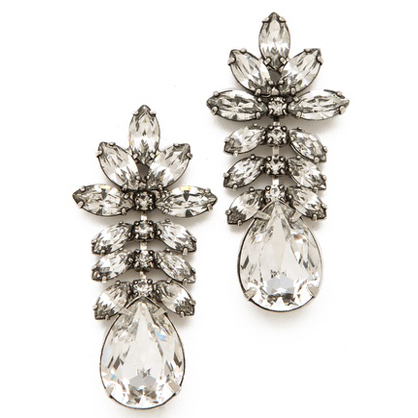 So you're all dressed up but your ensemble is missing a little something. Tom Binns comes to the rescue with the Madame Dumont earrings with white crystals. The Swarovski crystals form a glittering leaf that will beautifully dangle from your ears. Use these earrings to accessorize black dresses, evening gowns or even a sharp pantsuit.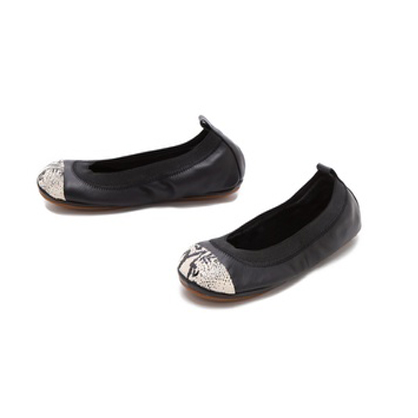 It's been a long night and all you can think about is taking off your heels! We hear ya. Luckily, you were smart enough to bring Yosi Samra's cap toe ballet flats. Packaged conveniently in an easy-to-carry drawstring pouch, the flats are chic with a glossy snake print toecap contrasting the black leather. Sneak away to switch your shoes to save yourself from the aches and pain.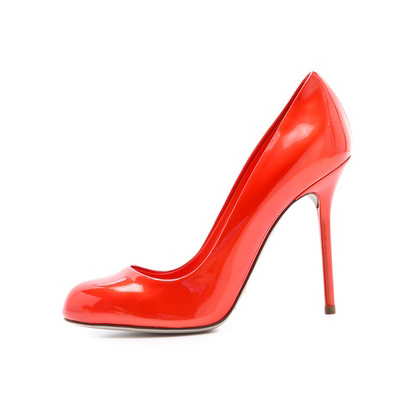 If you are looking to add a little holiday cheer to a monochrome look, look no further than Sergio Rossi's red metallic patent pumps. The pumps shine with radiant luster and are magnificent with a 4-inch heel. Combine them with pants, skirts or dresses – the pointed almond toe silhouette can work with any style.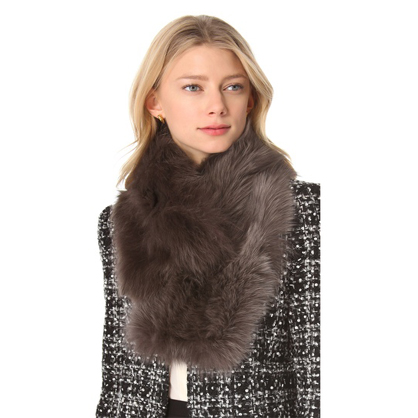 Sometimes jackets can ruin the look, especially for glammed up dresses. Instead, try Diane von Furstenberg's fox fur collar scarf to stay warm. The accessory boasts soft fur with contrasting puzzle-print lining. Wrap this lux scarf around your neck as you wear one-shoulder dresses or a long, flowy gown.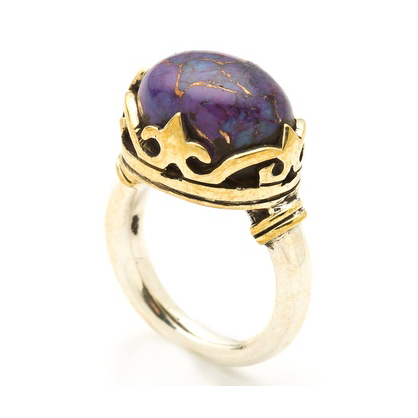 Sipping champagne or sparkling cider at parties means your fingers will be seen and need to be luxified too. Accessorize with the small monarch ring from push BY PUSHMATaHA to catch everyone's attention. The sterling silver ring features scalloped brass detailing at the bezel and foil creases at the treated turquoise stone. Don't forget the manicure!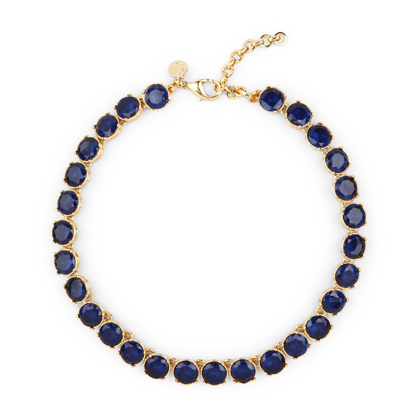 If you are heading to your company's holiday party right after work, there's a few quick ways you can perk up your outfit. For starters, complement blouses or knits with C. Wonder's round stone bling necklace. The simple yet stunning necklace dazzles with stones that come in six colors from black to blue to fuchsia. The necklace will give you a transformation and, with its inexpensive price tag, you can buy all six!
Another quick and easy way to go from day to night is to trade the work tote for a sequin minaudiere from C. Wonder. The little case gleams with sequins embellished on the satin clutch. It will add a polished look to blazers and even skirt suits. And don't worry about its size. Little as it may be, the minaudiere can fit your phone, keys, lip gloss and credit cards.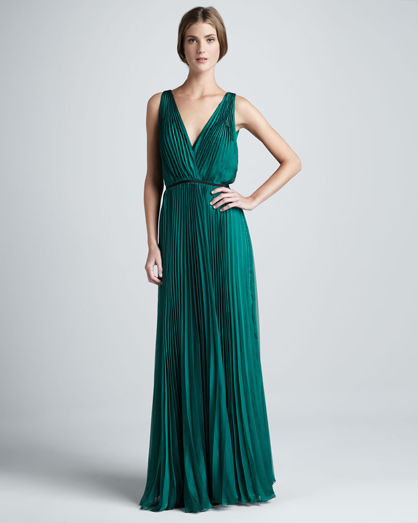 You've spent all your waking hours shopping for gifts and the thought of trying to find something to wear for a gala seems nearly impossible. Luckily, there's Halston Heritage's pleated sleeveless gown in dark emerald. The stunner is complete with a deep v-neckline and back and loosely cinches at the waist with a solid thin band. Keep the streamline silhouette going with simple heeled sandals. The only question is whether to accessorize with gold or silver?

Tagged in: guides, holiday, what to wear, holiday 2012, diane von furstenberg, sergio rossi, halston heritage, club monaco, tom binns, yosi sara, push by pushmataha, c.wonder, outfit ideas, helmut,