LUX Beauty: 10 Cosmetic Collections of Summer 2013
Summertime is the best time to play up your features with bright, sun-kissed colors and luscious textures to help bring the season to life! Transition from the winter woes into a summer sizzle with Summer 2013 cosmetic collections from Lancôme, Chanel, Dior and Too Faced featuring makeup products for summer days and nights filed in bold, attractive and metallic shades. Once beauty buffs get a glimpse of these stunning summer makeup looks, they won't want autumn to come!
Dior Bird of Paradise 2013 Collection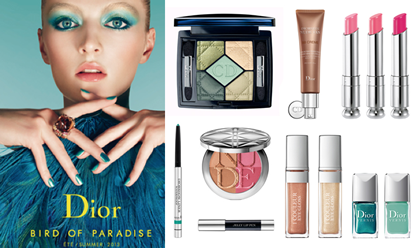 Drawing from Christian Dior's passion for the tropical nature and animals of Brazil, the 2013 Bird of Paradise Collection exhibits an exotic Brazilian journey and its shocking colors. Flaunt your eyes and nails in aqua and peacock blue, play up your lips with subtle peach shades and bronze your cheek bones to perfection.
L'été Papillon de Chanel Collection
Resembling the striking and iridescent hues of butterfly wings, the L'été Papillon de Chanel Collection features a large range of colorful products in eye-catching shads. This enchanting collection offers mascaras, eye shadow sticks, lip glosses and nail lacquers in both electric and softer colors perfect for summer.
Lancôme Aquatic Summer Collection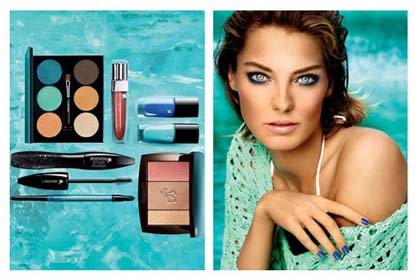 Plunge into summer full force with Lancôme's Aquatic Summer Collection highlighting all shades of blue. Saturated with ultramarine greens, electric blues and softened with golden glows, this collection is the way to go for beautiful bronzed skin, customized blue-green eyes and glowing, glossy lips.
NARS Summer Shock 2013 Collection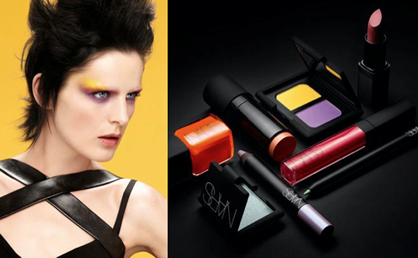 Inspired by the 70s, the latest Summer Shock 2013 Collection from NARS was created to offer a bold and modern take on fun, summer glamour. Take your summer makeup look to the next level with purple and yellow shadow duos, festive orange nails, mint eyeliner and lush lips in pinky blush and coral.
YSL Saharienne Heat Collection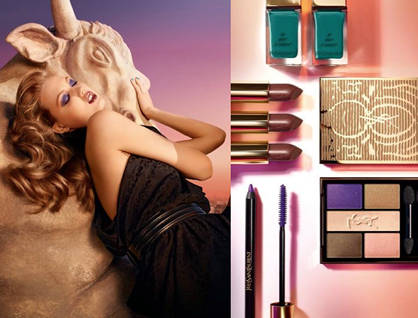 YSL's creative director of makeup, Lloyd Simmonds, has developed the Saharienne Heat Collection inspired by the hues of a summer sunset blended with the shade of tanned skin. Help your skin glow with sparkling shades of turquoise and purple nail polishes and liners while toning the colors down with bronzed and muted shades for the lips and eyes.
MAC Temperature Rising Collection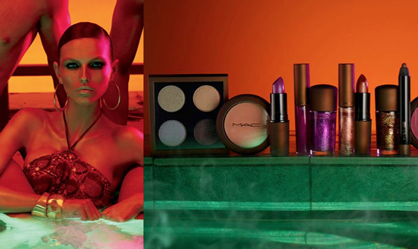 MAC's Temperature Rising cosmetic collection draws on the chromatic hues of summer nightlife and offers a large array of sparkling products that scream sex appeal. These fun and fiery shadows, glitters and glosses feature sunlit brilliance at its finest.
Laura Mercier Folklore Collection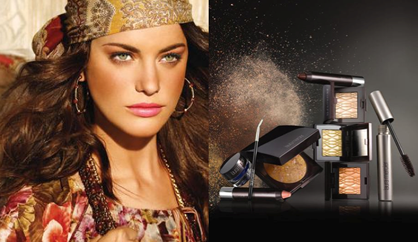 Bronzed, sundrenched and warmed by naturally earthy shades, the Laura Mercier Folklore Collection will add a healthy radiance of sun-kissed color. Create a rich, earthy and tribal makeup look with shadows in gold, copper and bronze, liners in rich blues and greens and lipsticks in soft pinks and browns.
Clarins Splendours Summer Collection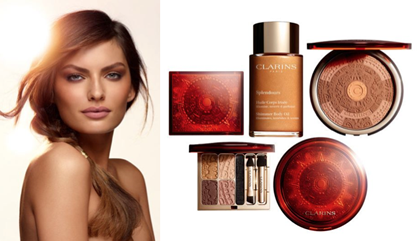 Inspired by sun worshippers from the pre-Columbus civilizations, the Splendours Summer Collection from Clarins will help you look summerlicious in a flash. Smooth golden flecks all over your body with the Shimmer Sun Body Oil, swipe on some summer sun with the Sun Bronzer Palette and slick on some Crystal Lip Balm for some must-have summer color.
Estée Lauder Bronze Goddess 2013 Collection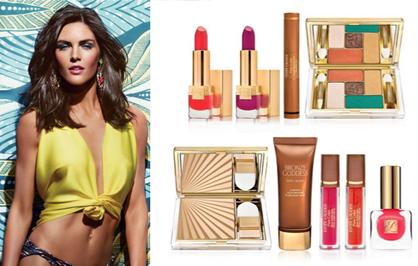 Estée Lauder brings the brand's summer staple cosmetic collection Bronze Goddess back once again infusing warm bronze tones with red hot corals and cool teal blues altogether. For a heat wave of color and an exotic oasis of lush, sun-kissed shades, play up your features using the Sheer RollerGlosses, Nail Lacquer in Hot Spell and the Eye Shadow Palette in Batik Sun.
Too Faced Hello Sunshine Collection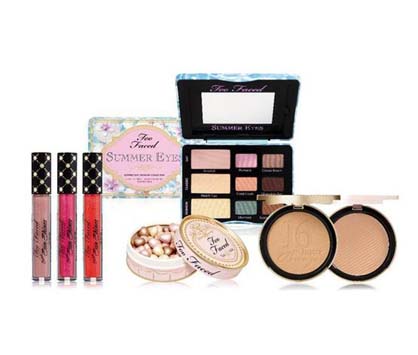 Create a cute, cheerful and sunny makeup look with the Hello Sunshine Collection from Too Faced. The dazzling lip glosses, Summer Sexy Shadows, Glowing Face Powder and Endless Summer Bronzer all combined will give you your best summer glamour look to date to flaunt poolside.

Read more LUX Beauty
Tagged in: guides, lux beauty, makeup, cosmetics, beauty, chanel, summer 2013, ysl, lancome, summer 2013 cosmetic collections,