10 Recipes for International Beer Day
Today is International Beer Day, so we're celebrating with some of our favorite recipes made with this beloved beverage! From beer bread to Guiness burgers, cocktails and desserts, we're sure you will find some new ways to use your favorite brewski. As the Beeroness would say, go ahead, "Have your beer and eat it too!"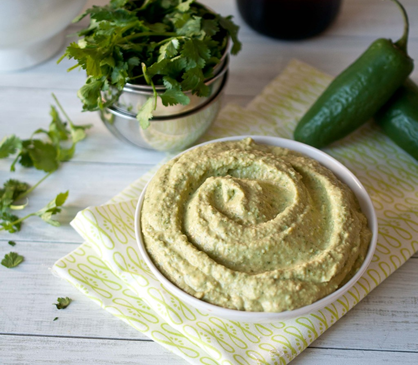 Whip up a jalapeño hummus with India Pale Ale for a party dip that everyone will enjoy. Featuring spicy jalapeños and refreshing cilantro, an addition of Sculpin IPA brings aromatic apricot, peach and flavorful hops to the recipe.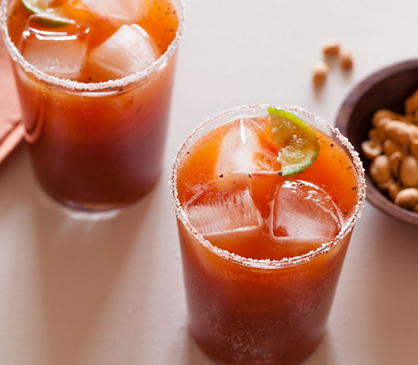 A Mexican cocktail said to help cure a hangover, a Michelada is the perfect Saturday afternoon drink. Made by combining Mexican beer with lime juice and assorted sauces, spices and peppers, it is best served chilled with a salted rim.
Simple, quick and foolproof, even the most novice bakers can successfully make beer bread. Try an ale or stout for a robust flavor. Eat it with a smear of honey or with a thick stew or chili.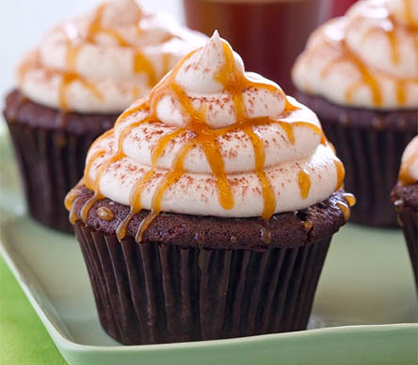 Incorporate your favorite stout into your dessert with this chocolate beer cupcake recipe. The kicker – a buttercream frosting made with Irish whiskey and drizzled with caramel. Keep this handy for St. Patrick's Day!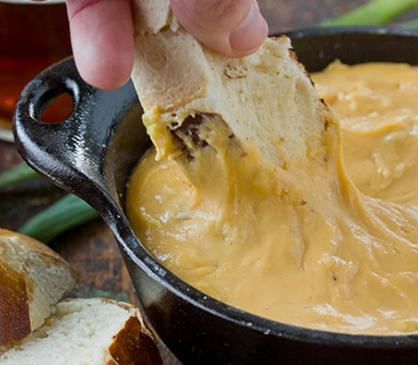 Create the perfect fondue appetizer by making cheddar and ale dip. Flavored with scallions and Dijon mustard, the secret of this tasty dip is Killian's Irish Red beer. Try serving with pretzel bread and crudité.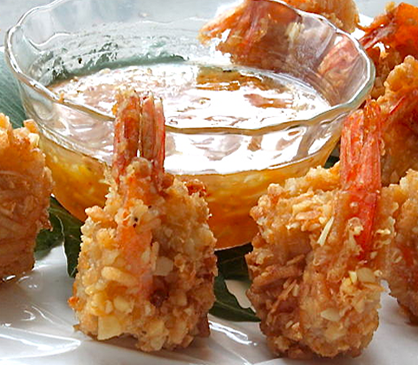 Perfect as an appetizer or an entrée, beer-battered shrimp bring a multitude of flavors to the table. Rolled in coconut, almonds and parmesan, this dish pairs well with an orange marmalade dip.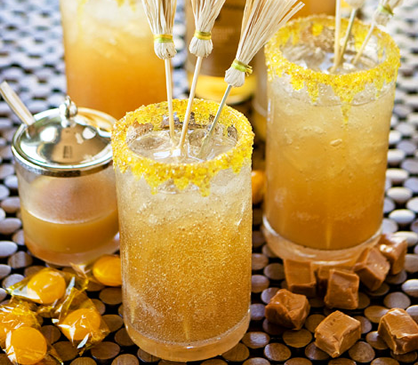 If you've never tried Butterbeer, you're missing out! Made with cream soda and butterscotch ice cream topping, this cocktail gets its kick from ginger-flavored beer. Try it for a sweet concoction you'll want to make every weekend.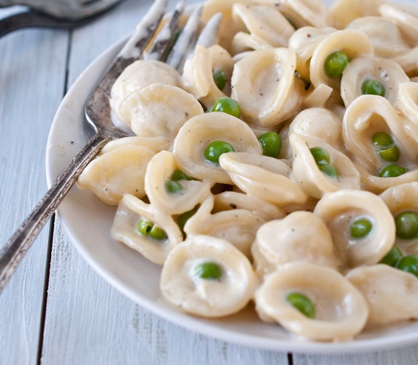 Bet you never thought to add beer to your pasta! Dress up your ordinary pasta recipe by adding a little Pale Ale to the mix. A creamy sauce with garlic, lemon juice and a pinch of cayenne will become a simple, go-to recipe.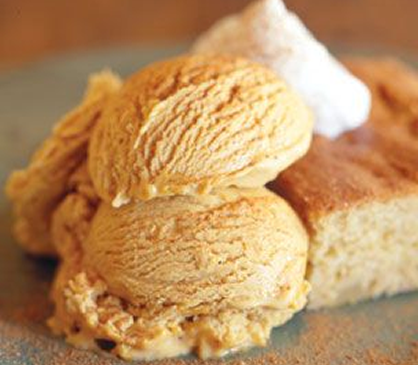 As autumn approaches, try to get this pumpkin beer ice cream perfected before October. Made with pumpkin beer, vanilla and cinnamon, this dessert is positively decadent.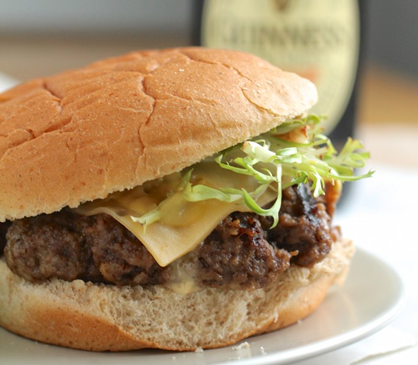 Nothing will satisfy your taste buds like a juicy beer burger. Derived from roasted unmalted barley, the burnt flavor of Guinness is the perfect complement to grilled meat. Top with smoked Gouda and Dijon mustard.
See more Recipes
Tagged in: food, recipes, kitchen, cocktails, beer,