10 Recipes for International Chocolate Day
When it comes to food, there's nothing we'd rather celebrate more than chocolate! So in honor of International Chocolate Day, we bring you 10 tasty treats featuring everyone's favorite antioxidant - that is, if you go the dark chocolate route. So go ahead and indulge a little… you have our permission.
Ice Cream Sandwiches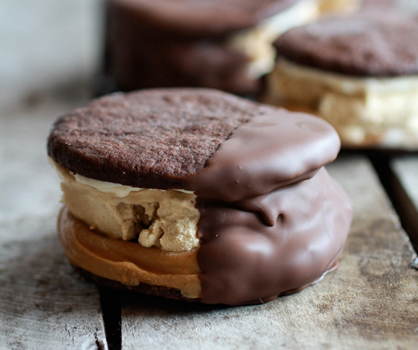 For the chocolate lovers, coffee addicts and peanut butter obsessed, these mocha ice cream sandwiches have a little something for everyone. Stuffed between 2 cookies and dipped in chocolate, this is one recipe you'll want to recreate again and again.
S'mores in a Jar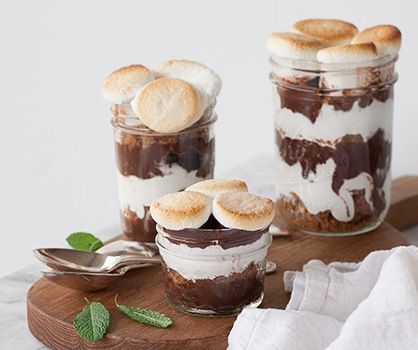 No need to be by a campfire to enjoy this gooey dessert. S'mores in a jar is the perfect solution for these messy little suckers. Featuring marshmallow fluff and chocolate pudding, the secret is in the sweetened graham cracker crust.
Chocolate Creme Brulee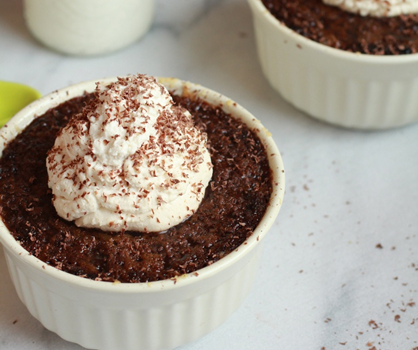 Take your favorite dining out dessert to the next level with this chocolate creme brulee recipe. Silky and smooth, it's a lot easier than it looks. Serve with a dollop of whip cream and sprinkle with chocolate shavings for presentation points.
Nutella Chocolate Chip Cookies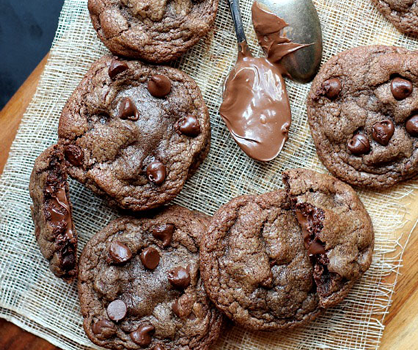 It seems like everyone is on a Nutella kick these days so why not put them in your cookies? Calling for 4 cups of chocolate chips, these extra chocolate-y cookies ooze Nutella for a creamy center and hint of hazelnut.
Chocolate Martini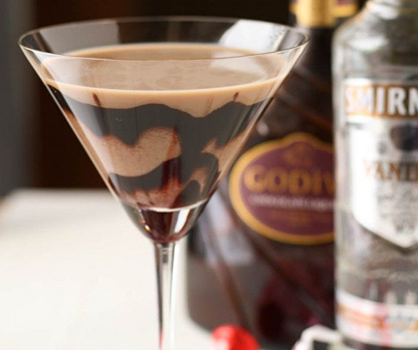 This may be a cocktail, but it has dessert written all over it. Finish your meal with this sweet chocolate martini featuring Godiva liqueur, creme de cocoa, vanilla vodka and a splash of milk. Try drizzling the glass with chocolate syrup.
Samoas Bars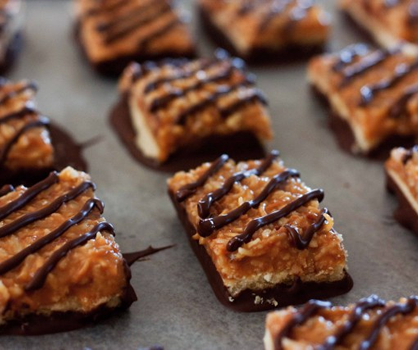 Recreate one of your favorite Girl Scout cookies year round in your own kitchen with these Samoas bars. Featuring chewy caramel, toasted coconut and drizzled chocolate, just like the real thing, these bars are sure to leave you drooling.
Chocolate Molten Lava Cake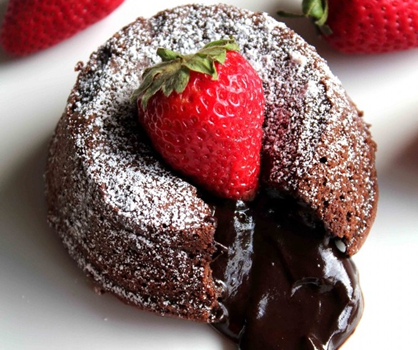 For the die-hard chocolate fan, look no further than molten lava cake. Light and fluffy, this no fuss dessert has a gooey chocolate center. Top with strawberries as the final touch.
Chocolate Peanut Butter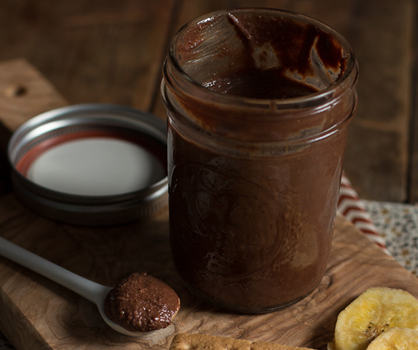 Peanut Butter fans watch out – we've got a recipe that just made your guilty pleasure even better! All you need is honey-roasted peanuts, dark chocolate chips and a food processor and you're on your way to a creamy chocolate peanut butter spread. Smooth on apples, graham crackers or eat it by the spoonful.
Chocolate Pancakes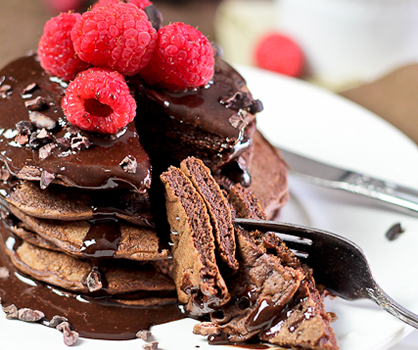 Forget chocolate chip, go with full on chocolate pancakes for a decadent breakfast that is guilt free! Well, almost. This recipe uses healthier alternatives to your typical pancakes including egg whites and Greek yogurt. Top with raspberries or strawberries.
Mocha Almond Fudgesicles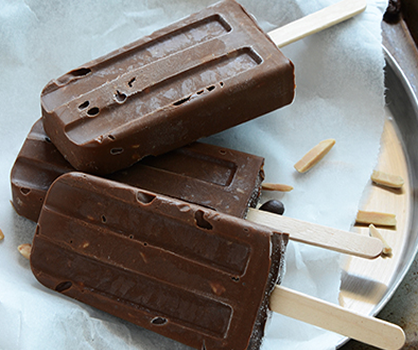 There's nothing like a refreshing frozen treat when the weather heats up and we're putting a new spin on the fudgesicle with this recipe. Featuring toasted almonds, espresso and cocoa powder, these velvety treats use avocado to get their consistency!
See more Recipes
Tagged in: food, recipes, dessert, chocolate,