LUX Travel: 10 San Diego Hot Spots
San Diego is known as a true jewel of Southern California for its pristine beaches, classy downtown atmosphere and the endless assortment of leisurely activities. The city keeps growing and getting better every year, featuring more top nightclubs, restaurants, hotels and activities for "it" crowds. LadyLUX offers travelers an insider's guide to unveiling the hot spots throughout San Diego's entire county.
Hotels:
Hotel del Coronado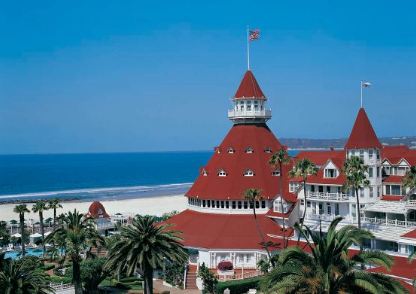 Located on 28 oceanfront acres of Coronado Island, the legendary Hotel del Coronado continues to maintain its rich history while also featuring contemporary conveniences, an award-winning spa, unique beachfront dining experiences and upscale shopping. "It" crowds stay at The Del's luxurious cottages and beach villas for a ritzy summer season experience while sharing it with loved ones.
La Jolla Beach & Tennis Club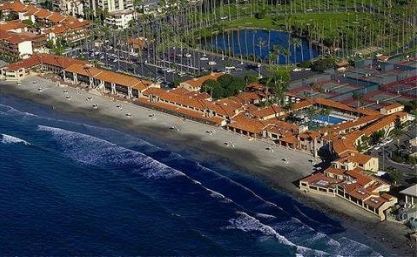 Known as one of California's most treasured beachfront resorts, the La Jolla Beach & Tennis Club is a playground for San Diego's elite. Designed in early California hacienda style, the oceanfront hotel blends the allure of the past with the best in contemporary amenities and recreation. With 98 guestrooms including 67 oceanfront rooms and 12 championship tennis courts, this tennis and beach club is at the top of its game. Club members and guests can exclusively enjoy the surf and sand without the crowds when they cavort on their own private beach.
Restaurants:
Searsucker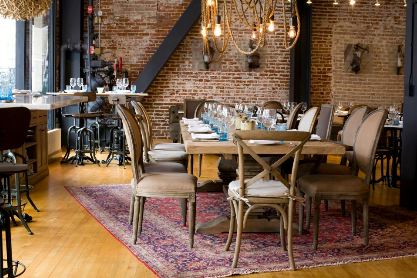 Sitting on the busiest hub of the San Diego Gaslamp Quarter, Searsucker features its signature new American classic dishes and style for diners. Considered one of the top spots in San Diego for a gourmet meal, Searsucker offers the menu from Top Chef Finalist Brian Malarkey with an eclectic take on American food in a trendy and comfortable space.
Hash House A Go Go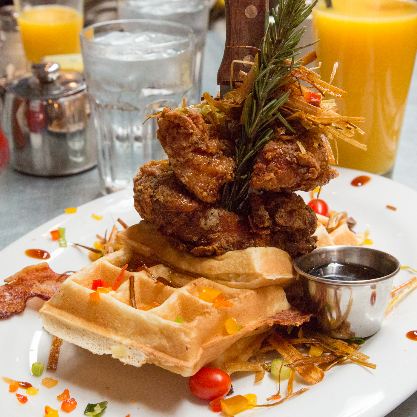 If you're craving the perfect brunch with a Bloody Mary, then Hash House A Go Go is the place to go! Taking inspiration from farm fresh agriculture, livestock and old recipes, the Hash House menu infuses brunch favorites with a twist. Try their famous HH Original Benedict or the Sage Fried Chicken and Bacon Waffles, ending with an HH BLT to wash everything down with.
Nightlife:
Fluxx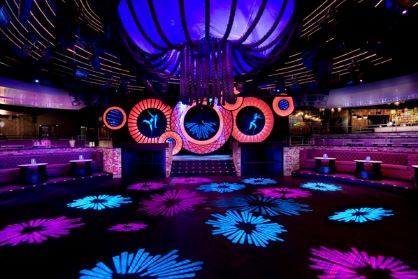 Known as San Diego's top nightclub for two years in a row, Fluxx is the epitome of a wild night out on the town. The club constantly features shows with top disc jockeys and celebrity performers and is complete with colorful venue lights and gorgeous go-go dancers. Nightclubbers desiring to attend the club by guestlist entry might experience difficulty. It's so exclusive, that guests must track down a host or promoter via email to be added to the club's internal guestlist.
Andaz Rooftop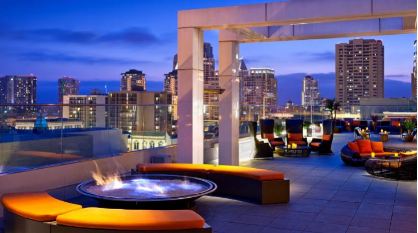 When in San Diego, one of the most essential things to do is see the beautiful skyline from up top. The Andaz Hotel Rooftop offers breathtaking views of the San Diego city skyline at any time of the day. Visitors attending the Andaz Rooftop at night will be swept away by the stunning city lights, skyline view and the chic atmosphere of the lounge and bar.
Relaxation:
Golden Door Spa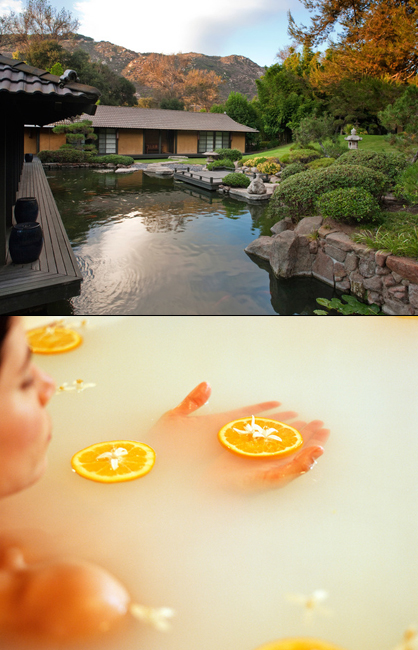 Tranquility awaits those looking for complete relaxation at Golden Door Spa. Set in Escondido, the outskirts of San Diego, this award-winning spa is known as a gold standard of destination spas. Taking its philosophy to heart, Golden Door serves as a portal to mental and physical well-being, offering innovative herbal wraps, hydrotherapy treatments, fun exercise and imaginative health cuisine. Guests are welcomed to journey through the golden doors and discover an inspiring experience leading to reach a perfect balance of mind, body and spirit.
Hotel Indigo
Located just steps from the Gaslamp Quarter and one block from Petco Park, Hotel Indigo is an eco-chic boutique hotel offering the absolute perfect place to view a Padres game from the Level 9 Rooftop Bar. It's such a prime spot to watch a game that hotel guests can even experience the entire baseball game watching through their windows from the comfort of their own beds.
Leisurely Activities:
Torrey Pines Golf Course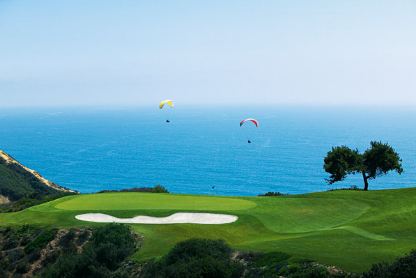 Sitting on the coastal cliffs overlooking the Pacific Ocean, the Torrey Pines Golf Course is worldly recognized as a premiere golf course. Offering two picturesque and widely recognizable championship 18-hole courses, it is the home base for the PGA TOUR's Farmers Insurance Open. Guests can visit the grounds for a round of golf or even a pleasant shopping experience from sunrise to sunset every day of the year.
Del Mar Racetracks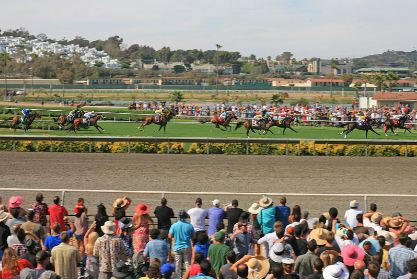 Visitors can experience true high-life of San Diego when they go to "where the turf meets the surf." The Del Mar Thoroughbred Club at the racetracks is where San Diego socialites, horse lovers, thrill seekers and music lovers go for a fabulous time during the summer. Visitors cannot miss out on opening day of the Del Mar horse races in July to make their bets, watch from the Turf Club and witness the famous One and Only Truly Fabulous Hat Contest.
Read more LUX Travel
Tagged in: guides, lux travel, travel, hotels, travel guide, san diego,