13th annual Newport Beach Film Fest wraps up
Thursday, May 3, marked the end of the 13th annual Newport Beach Film Festival with the world premiere of, "Shanghai Calling," at the Regency Lido Theatre with an after party following. The festival kicked off on Thursday, April 26th with the world premiere of "Jewtopia" and the Fashion Island Opening Night Gala.
The respected Southern California film festival began13 years ago in Newport Beach, and offers filmgoers the rare opportunity to see premiers, meet the actors and filmmakers and attend galas. Attendees can also sit in on Q&A sessions after each movie with screenwriters, directors, and cinematographers to receive an inside look at the industry. This year's film fest showcased 18 world premieres and over 450 films from 50 different countries. They were all screened at the Triangle Square Cinemas in Costa Mesa, Island Cinema at Fashion Island, Edwards Big Newport Theater and Regency Lido Theatre in Newport Beach.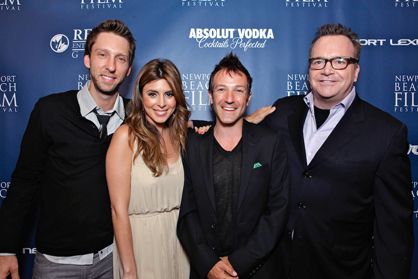 via NBFF, Kris Quartararo
The opening night of the festival began on April 26 at the Edwards Big Newport Theater with the world premiere of "Jewtopia." Based on the Broadway play of the same name, director Bryan Fogel transformed "Jewtopia" into his first directorial debut film. The comedy is about a modern-day romance between Jews and Gentiles and stars Jennifer Love Hewitt, Jamie-Lynn Sigler, Joel David Moore, Tom Arnold, Jon Lovitz, Rita Wilson, Ivan Sergei, Bree Turner, Rachel G. Fox and Rolando Molina. Actors who attended the premier were Sigler, Moore, Arnold, Turner, Fox and Molina.
An Opening Night Gala was held at Fashion Island and hosted by Esquire Magazine where attendees received culinary tastings from 35 Orange County premier restaurants and a special sneak peek performance form the Tony Award winning musical Million Dollar Quartet.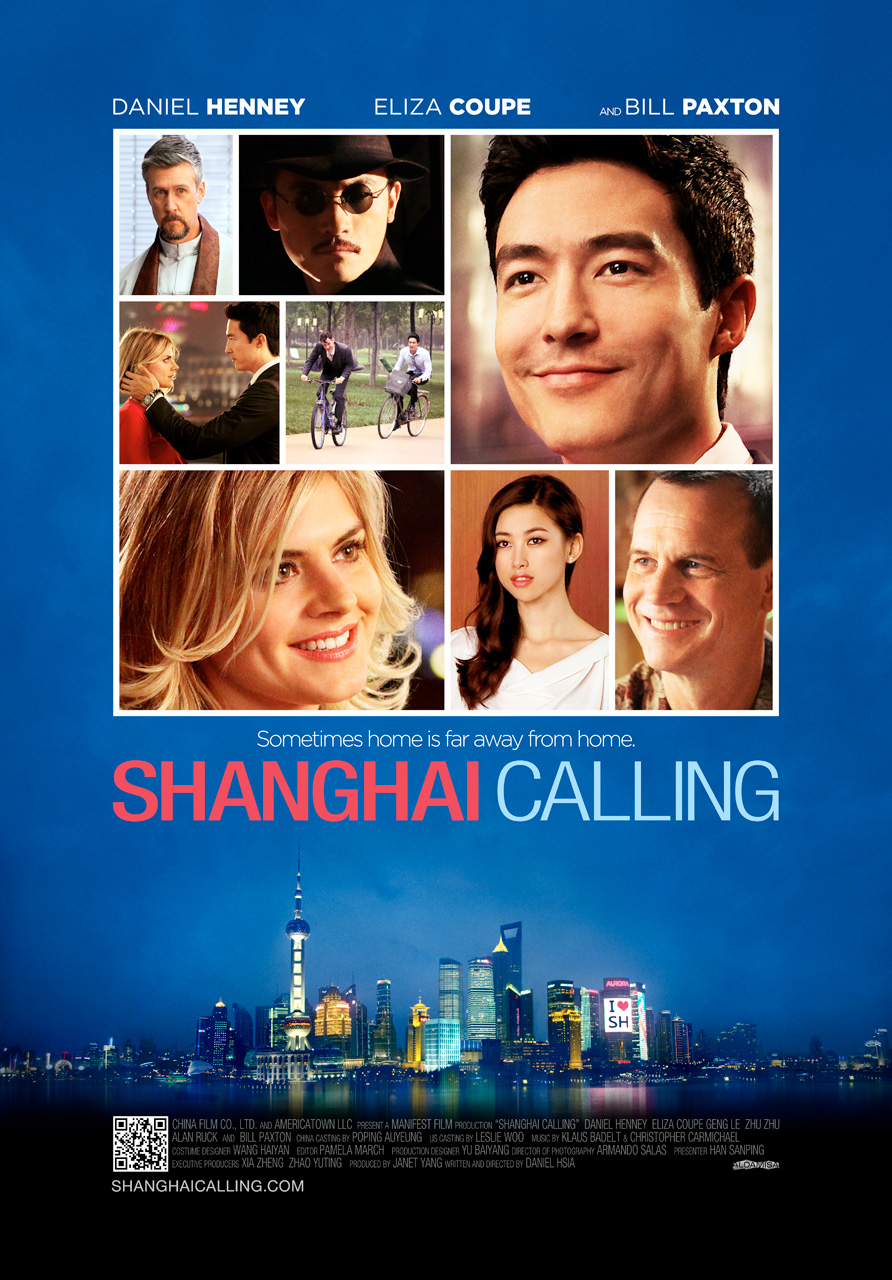 via Shanghaicalling.com
LadyLUX attended the closing premier of "Shanghai Calling." The dramatic comedy is about American ex-pats living in China's most populated city. The script was based on true stories from friends and journalists. Shot in both New York and China, it was made within 30 days for under $3 million. The film stars Daniel Henney, Eliza Coupe, Bill Paxton, Sean Gallagher, Zhu Zhu and Alan Ruck. Members of the cast and crew who attended the premier were Henney, Paxton, Gallagher, Zhu Zhu, Hsia and Yang.
"From the moment we started shooting, I knew that Shanghai would be a great place. Shanghai is such a unique city with great people. It's so beautiful and has such a unique personality. It's unlike any other place in the world," said writer and director of the film, Daniel Hsia.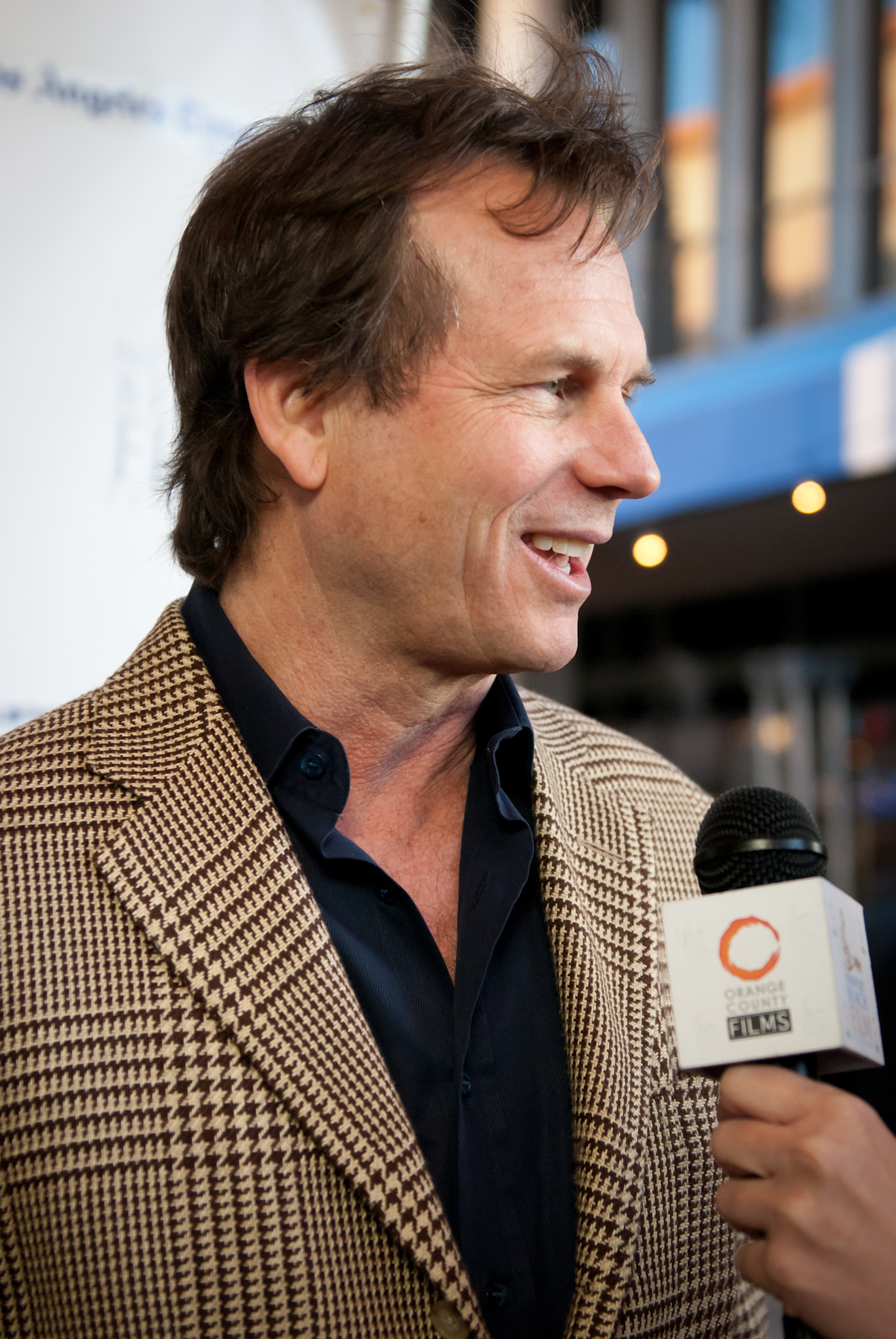 via NBFF, Christopher Ratzlaff

Henney plays the main character of Sam Chao, a New York lawyer sent to his law firm's China location. Henney arrived at the film fest with high hopes of his comedic acting skills and the film making a good impression on the viewers.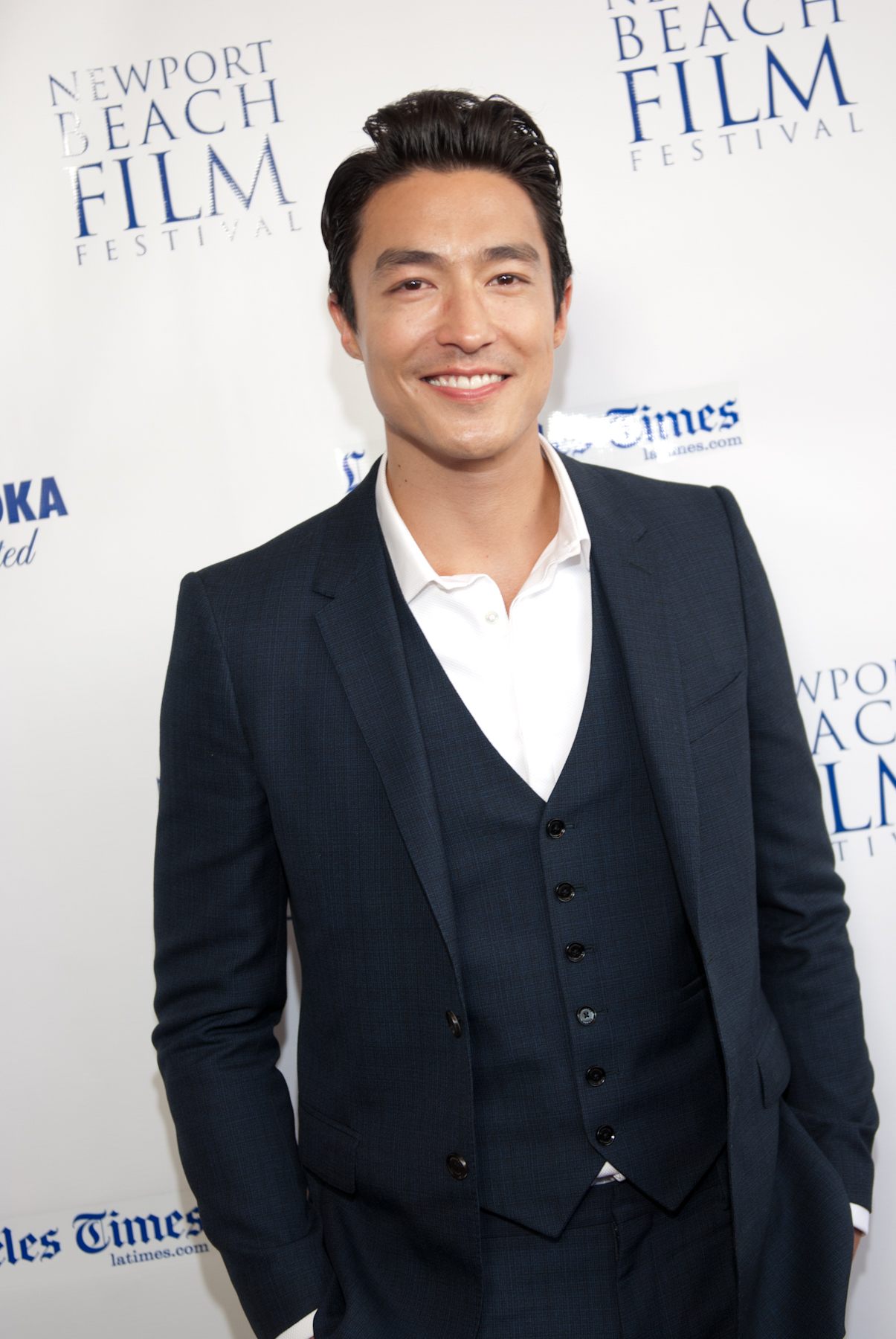 via NBFF, Christopher Ratzlaff
"This is new for me because it's a comedy and for a long time I've wanted to try it but I've never had a chance to. My character is a Chinese-American lawyer working at a New York firm on the brink of what he thinks is a promotion. He is shipped off to China to help a client and he makes every single mistake you could possibly make. Despite what he wants, he uses locals and American ex-pats to help him with his obstacles and he learns about love and relationships. I'm wondering how people will respond to 'Shanghai,'" said Henney on the red carpet about his character.
"Shanghai Calling" will also open the 28th Los Angeles Asian Pacific Film Festival on May 10th. Although the film is mostly based in the Shanghai setting, producer Janet Yang felt that the film will be appreciated beyond the Chinese community.
"I loved that 'Shanghai' is set in contemporary China. It's a story that is relevant to so many people. I wanted to make something that is set in China and believable to Chinese lawyers and Western lawyers and everybody these days has some interest in China," said Yang, who also made a cameo in the film.
The Closing Night Gala, presented by Riviera Magazine, was held just outside the theater in the Via Lido courtyard where 1,500 guests combined of film viewers and the Orange County elite gathered to commemorate the end of another festival. Guests dabbled in hors d'oeuvres from local restaurants and cocktails from sponsor brands Stella Artois and Absolut.
Some highlights of the film festival included the presence of legendary actors like Ernest Borgnine and Ed Asner, as well as celebrities like Kelly Osbourne, Seth Green, Macy Gray, Eve and Rachel Leigh Cook.
Newport Beach brought film lovers together for another outstanding film festival filled with culture and new stories that were brought to life on the big screen. Surely Orange County is already anticipating what next year's festival will have in store, but for now they can appreciate what they experienced in the film industry within this last week.
To learn more about the movies screened and the film fest, visit www.newportbeachfilmfest.com.
Tagged in: movies, film, bill paxton, newport beach film festival, daniel henney, film fest, shanghai calling, jewtopia, southern california, jamie-lynn sigler,