2012 Emmy Awards: bright and bold colors
At last night's 2012 Emmy Awards, the red carpet was studded with television's most talented stars dressed to the nines. While there was a vast assortment of gorgeous gowns, the evening's stunners stood out in bright and bold colors. The trend flaunted brilliant shades ranging from Heidi Klum's sea foam green to Claire Danes in daffodil-yellow. The glamorous and sophisticated looks were well-fitted, fresh and elegant. Cheers to the best-dressed!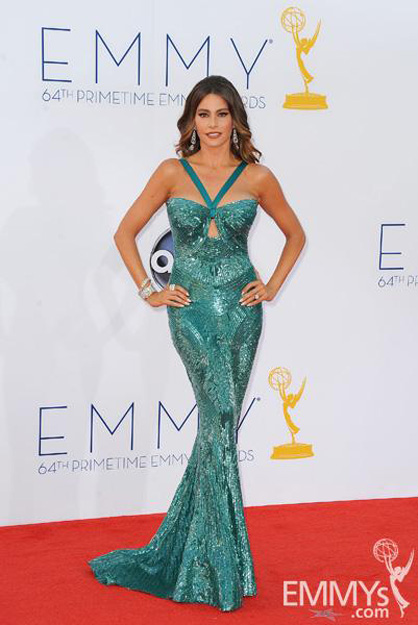 Image via Emmys.com
Sofia Vergara
Sofia Vergara stole the show in an emerald sequin gown by Zuhair Murad. The form-fitting silhouette and bold color secured the Modern Family star's place on the 'best-dressed' lists.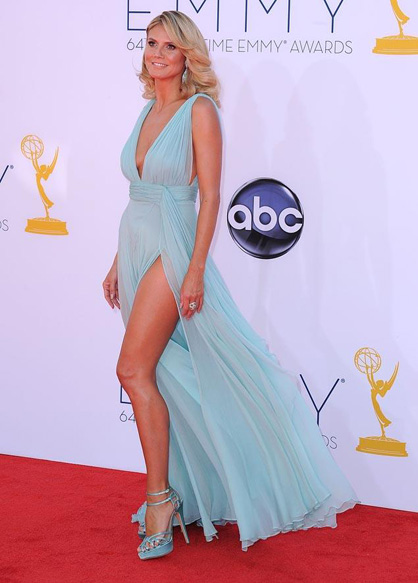 Image via NYdailynews.com
Heidi Klum
The newly single Heidi Klum looked ravishing in a couture chiffon gown by Alexander Vauthier in sea foam green. The plunging neckline, '30s style draping and high slits showed off her impeccable figure and supermodel legs.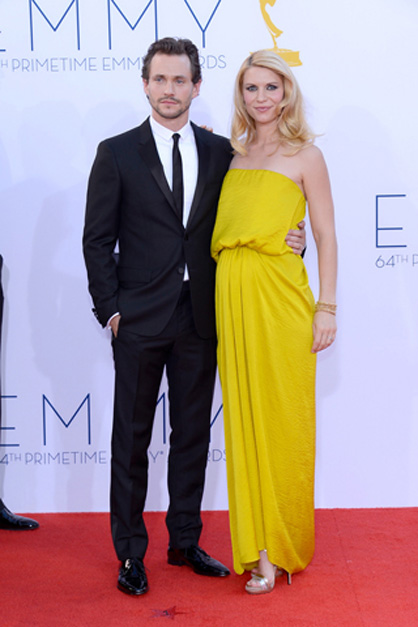 Image via Style.com
Claire Danes
Claire Danes took home the award for Best Actress in a Drama Series in a dazzling dress by Lanvin. The mom-to-be looked radiant in the strapless gown that effortlessly and beautifully showed off her growing baby bump!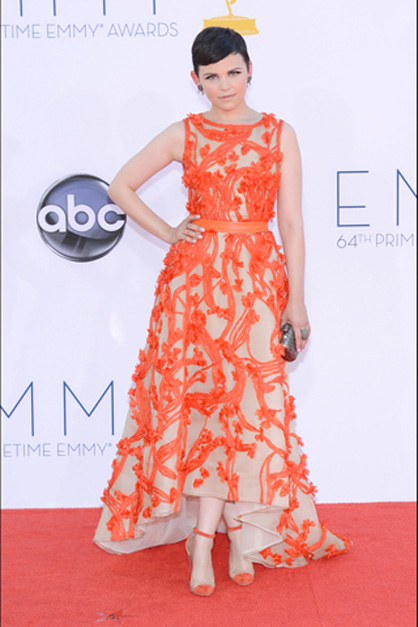 Image via Style.com
Ginnifer Goodwin
The "Once Upon a Time" star Ginnifer Goodwin appeared in a vintage-looking tangerine Monique Lhuiller gown. Her pixie cut and red and transparent Christian Louboutin heels completed the look.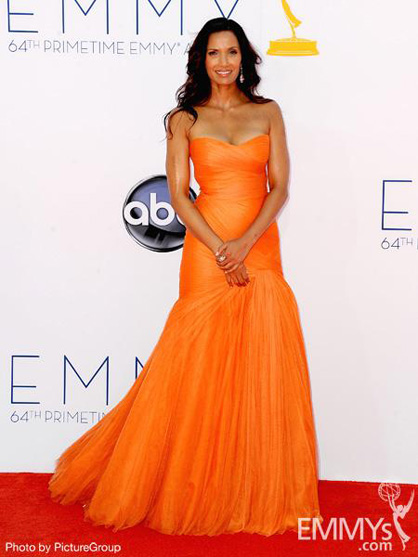 Image via Emmys.com
Padma Lakshmi
The "Top Chef" hostess Padma Lakshmi opted for a strapless Monique Lhuiller with a simple bodice and dramatic fishtail skirt. The look was minimal yet stunning in bright orange.
Tagged in: emmys, best dressed, fall trends, padma lakshmi, claire danes, heidi klum, bold colors, 2012 emmy awards, sofia vergara, ginnifer goodwin,