2014 Hair Color Trends
Like the seasons, trends in hair color tend to change with lighter colors being chosen come spring/summer, and darker hues for fall/winter. To find out what's trending with hair color, we sat down with Goldwell Color Specialist and Carlton Hair stylist Adri Dozal for her expert opinion. Whether you're a blonde, brunette or redhead, see which colors you're going to soon be coveting.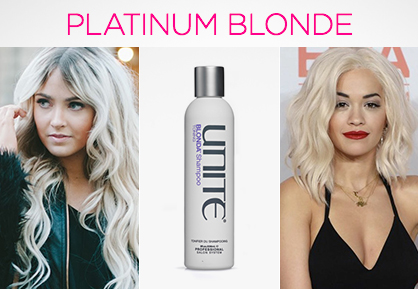 The age-old saying "blondes have more fun" may compel some to take the plunge to adopting this color, but the hue is taking on an edgier tone. The current blonde trend is taking on a platinum hue. If you're looking for celebrity influence, Dozal said, "Rita Ora is a perfect example of this, she has what we call shadow roots. She's completely platinum but her roots are almost natural". Though this may seem like a lot of maintenance, with the roots being more natural it makes it easier for people who may have darker hair to keep up the look. If you're going to take the leap with a platinum do, Dozal recommended buying a violet shampoo to help keep the color from taking on a more yellow appearance.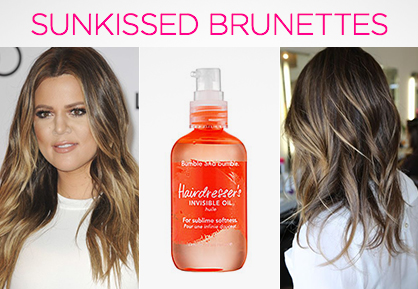 As we prepare for spring/summer, Dozal has begun to notice more honey-looking brunettes in the salon. Brunette's favorite ombre trend is getting a sunkissed makeover. She explained, "Ombres, for example, people are are choosing not to go so solid on the bottom and are preferring a more natural look. It's transitioning from the two-tone look into a nice gradual fading and almost melting look of the color." A big icon for this look is none other than Khloe Kardashian, whose hair really showcases the new ombre trend. "We see this in the salon a lot, people come asking for her ombre," Dozal said. People don't want upkeep, so they are leaning towards a more natural finish. Should you follow this trend, Dozal said to use a hair oil with UV protection so you don't harm your precious honey locks in the sun.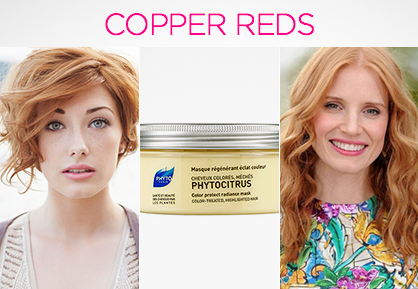 If you're prepared for the upkeep, the trend making waves amongst redheads is a copper hue with dash of a sun kissed look. While it's a harder color to maintain, Dozal said, there's going to be a shift towards a more natural ginger color. "A nice soft color is a beautiful color and you get a lot of shine and reflection from outside," she said. If you're not interested in going with a more copper hue, Dozal recommends trying out an auburn coloring. "It looks better on some skin tones, rather than going for a natural color that's not realistic." Since this coloring is hard to maintain, try out a hair mask that's designed to lock in color.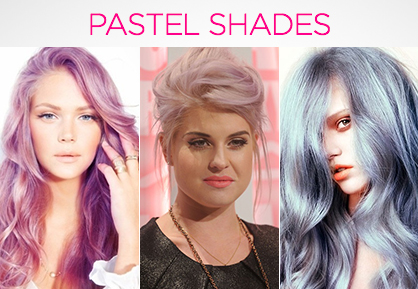 If you thought pastel colors had their moment already, Dozal said the trend is actually picking up. The poster child for this look, as you probably already know, is Kelly Osbourne who made the lavender hair color trend look easy to wear. "You can do lavenders, periwinkles, blues, and they just look so good and they're just fun colors," Dozal said. The best part of these colors? They aren't permanent, so you can have your fun and then, after a few washes, you'll be back to your usual shade.

Read more Beauty.
Tagged in: spring 2014, beauty, hair, color trends, 2014,