2014 Winter Olympics: Team USA Uniforms
From the creative outlet of a designer to the bodies of world class athletes, Ralph Lauren has the honor of outfitting the 2014 US Olympic and Paralympic Teams in their team apparel. Lauren's team took on the journey of finding US-sourced garment makers for every part of the manufacturing process, from threads to final product.
As empowering as it is to perform on the fields of the Olympic Games, the athletes take much pride in the presentation of their countries, as each of their sports. The US team is proudly wearing all-American garments as they walk the grounds at the Sochi opening ceremony and throughout the games.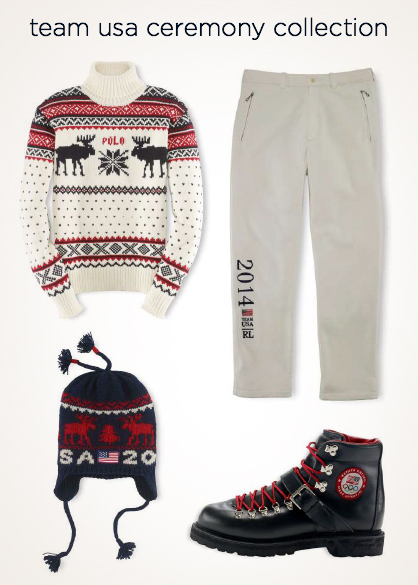 Lauren's 28-piece collection is a mix of apparel and accessories. As the athletes are welcomed during the opening ceremony, they'll be wearing matching looks, each of which are available to the public for purchasing. During the Olympics in Sochi, temperatures will range from highs in the 50s to lows in the 30s. The athletes will be bundled up in a reindeer-covered knit beanie and sweater. A classic khaki pant, navy and red peacoat, and navy hiking boots will complete their head-to-toe, all-American style.
The concept of the red, white and blue uniforms started at the New York City offices of Ralph Lauren, and production began in the countryside of Oregon. Lauren teamed with 40 partners in the garment industry to create the complete looks. The Imperial Stock Ranch in Shaniko, Ore. was the first stop. The 35,000-acre ranch is home to herds of sheep, which supplied the wool for the opening ceremony uniforms. The wool was then sent to Kraemer Yarns, in Nazareth, Penn., to be spun into yarn. Next in the manufacturing process was dying the yarn, which was done at Longview Yarns, in Hickory, N.C. Once the yarn was ready to be woven into garments, it was then shipped to Commerce, Calif., where Ball of Cotton began the knitting process. The process continued with patches, tags and remaining details to each and every piece.

For the opening sweater, 6,250 pounds of wool was ordered, and 5,625,000 yards of yarn was spun and dyed to create 650 uniforms for Team USA. A total of 65,000 items of clothing were manufactured for the Olympics.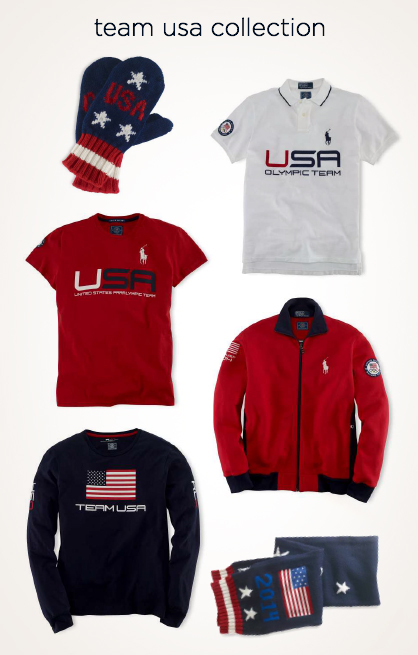 Support American based manufacturing and Team USA on their journey through the Sochi Olympic Games. All of the ceremony garments and team uniforms will be sold to the public.
Read more Olympics
Tagged in: olympics, 2014 winter olympics, ralph lauren, sochi, team usa,