Wellness Wednesday: 5 Workouts to Try in 2014
With a new year comes new trends in the fitness world and there is no shortage of physical fun in 2014. If you're looking for exciting, new ways to challenge yourself this year, take note of these five trending workouts. Putting new spins on some of your classic favorites, there is a little something out there for everyone.
Piloxing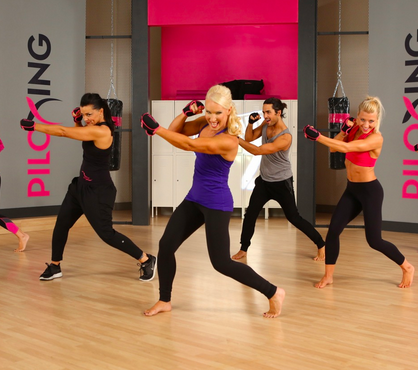 Burn calories and build lean muscle while increasing your stamina with Piloxing, a combination of boxing and Pilates. Using weighted gloves, the boxing element builds endurance, speed and power, while Pilates helps increase flexibility and muscle tone. Add exhilarating dance moves and pumped up playlists for a full body workout that's actually fun.
Flywheel Cycling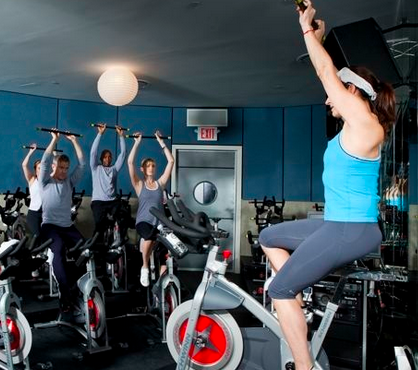 With SoulCycle hitting the fitness scene hard in 2013, indoor cycling is in the spotlight and is here to stay for 2014. Flywheel, a high-energy, full body workout includes intense climbs and descents while working arms with weighted bars. Energetic instructors and choreographed classes to top hits make this class fly by. With stadium style setups, there isn't a bad seat in the house.
Aerial Fitness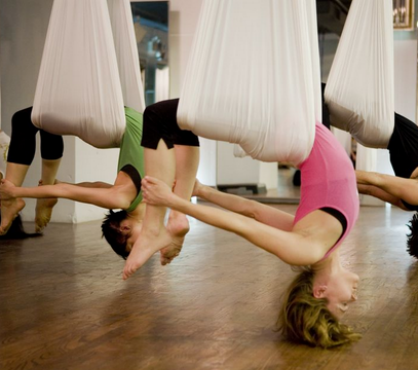 Take your fitness off the ground and into the air this year with aerial fitness classes. This outside-the-box type of training is perfect for those looking for a mind and body connection. Offering a range of disciplines, aerial Pilates and yoga challenges every muscle in your body as your are suspended above the ground. Find an aerial fitness studio near you and get started on your Cirque du Soleil physique.
Tabata Training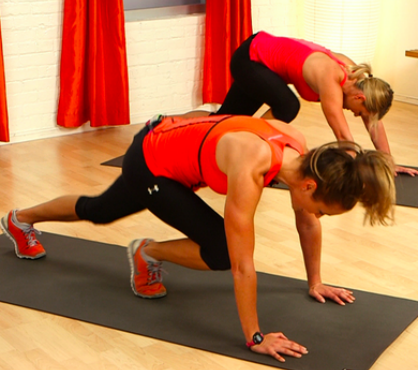 As high intensity interval training takes center stage in 2014, Tabata workouts will become mainstream. Featuring short bursts of energy at maximum intensity, Tabata is great if you're short on time or need to add variety to your exercise regime. The basic structure of the program involves 20 seconds of maximum effort doing an exercise, then 10 seconds of rest. Download the app "Tabata Trainer" to get started.
Aqua Jogging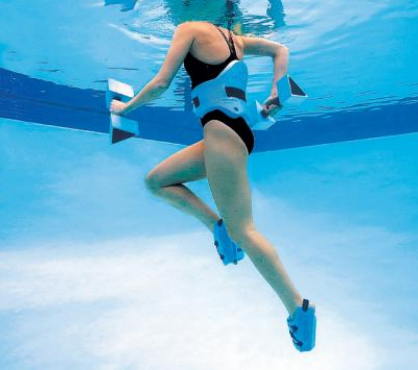 Give your knees and joints a break and take your jogging to the water. A great way for runners to cross-train, pool running mimics your land workouts, but in a low impact way. In addition to improving your cardiovascular health, aqua jogging in an excellent neuromuscular workout and can help improve your form. For increased intensity, add a weighted belt or hand weights.
Read more Wellness Wednesday
Tagged in: wellness, exercise, fitness, wellness wednesday, health,