3 Dating Apps Worth Trying
Find mobile love with these apps
As we all spend more hours on our mobile devices, it's easier to use an app to find love than it is to go online and log into an account. But keep in mind that the dating app you use must align with what you hope to get out of it.
One of the most popular apps, Tinder, is quick and easy and it doesn't require anyone to fill out a profile. But this means that it makes for easy hookups and, frankly, one-night stands. If that's what you want, then Tinder is the way to go. But if you want love, there are better options.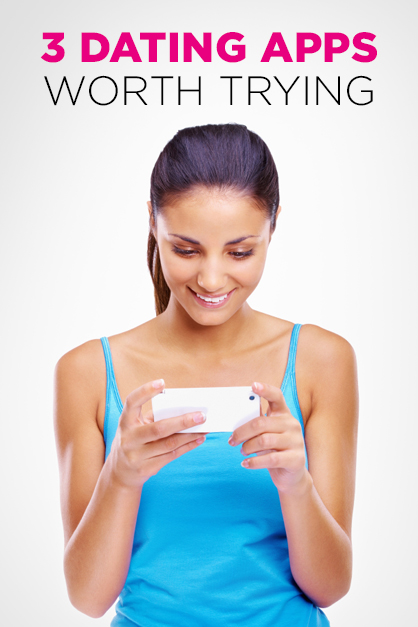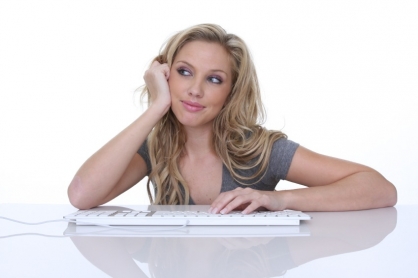 Before we dive into our favorite dating apps, Ashley Shreve, founder of DecodedDating.com, gives his advice on how to find love with a dating app. Shreve said, "There are three types of communication, non-verbal (body language and other non-verbal cues), verbal (including tonality), and the actual words or language itself."
Shreve pointed out that online dating already eliminates two of the major parts of communication, non-verbal and verbal. It only leaves words, which is often why people misinterpret sarcasm. Apps such as Tinder or HotOrNot bring the interaction even smaller by only showing a picture. He said, "Choosing someone strictly based off of physical attraction might not seem like a bad idea, but it might leave you extremely disappointed."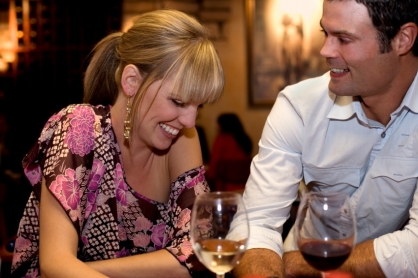 The aforementioned dating apps have huge audiences, but those can lead to match overload.
Finding a niche site might be the key to dating success with a daily dose of matches that's manageable. And this is important, because when it comes to romance, people can easily be overwhelmed with too many men or women to choose from. This means it can be harder to pick just one person when you have hundreds, or thousands, to choose from. This was discovered through a 2012 study published by the Association for Psychological Studies.
And there are plenty of people to choose from online. Last year, 59 percent of those in the US said that "online dating is a good way to meet people," according to the Pew Research Center. This was a 15% increase from 2005.
So, with that in mind, here are our three favorite niche dating apps: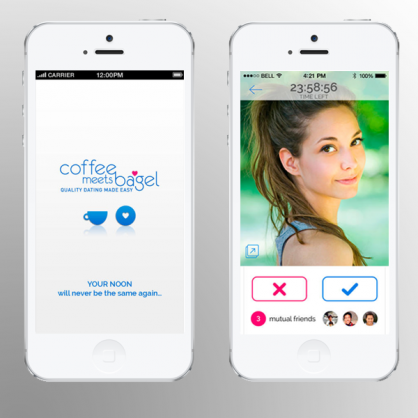 You'll get one profile, every day at noon, with Coffee Meets Bagel. This free dating app gives you time to mull over each profile, and decide whether you want to meet him or not, without any pressure.
The low-key methodology behind this dating app holds great appeal. And if you opt for tea instead of coffee, we won't tell anyone.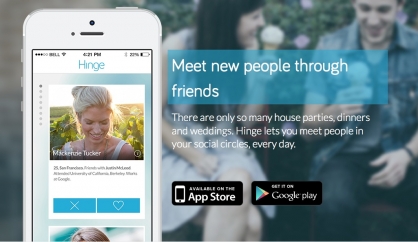 Hinge uses a romance graph to pair you with friends of friends who share your style. You'll get more matches than with Coffee Meets Bagel, with most members receiving 5 to 15 potential matches a day. Although the count is higher, this is still far easier to handle than the major dating sites, where hundreds of men can contact an attractive woman in a single day.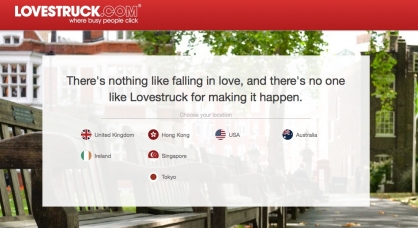 Lovestruck uses geography to help you find love. It lets you know who is nearby and then you can meet for coffee, or something stronger, to see if you're a match. The site began in the UK and has expanded globally and now includes the US. So far it's limited to New York, but has plans to increase its reach.
Whatever your dating style, Shreve shared his tips on how to choose the best dating app:
If you are looking for a hookup - or simply a self esteem boost from being "liked" or "messaged", then consider Tinder, POF or OKCupid.
If you are legitimately looking for a boyfriend, then try Match or Eharmony. These programs help align you with people you will be more compatible with. Men who pay for a dating site overwhelmingly take meeting someone more serious. If men just wanted a hookup, they could always troll Tinder for free.