30 Day Challenge: Try Something New Every Day with Jessica
Week one is complete and it's definitely safe to say I've successfully stepped out of my comfort zone. Still in the mindset of my normal routine, it proved somewhat difficult to leave the couch and force myself into new situations each day. That being said, I was able to take something away from all of my experiences this week and already feel a sense of rejuvenation. It's going to be an exciting month!
#1: Eye-Brow Threading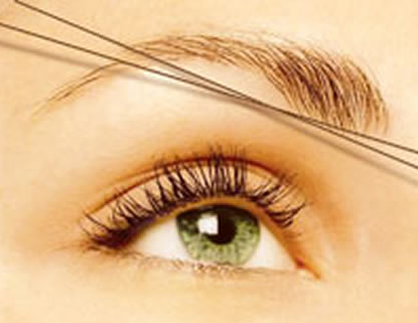 Photo Courtesy of EsteeSalon.com
I never really thought I needed professional help with my eyebrows. They're not too thick or unruly, I felt simple tweezing would suffice. After getting them threaded, I don't think I can go back! It's pretty amazing how precise one can be with a little thread and how a nicely shaped brow can really frame your face. It's quick, cheap and a much better alternative for those sensitive to waxing.
#2: Pole Dancing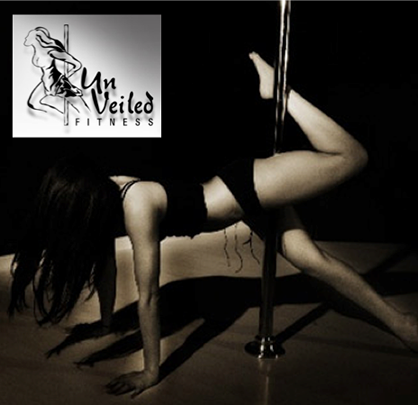 Photo Courtesy of Unveiled Fitness
Never did I ever think I would find myself swinging around a pole at 26 and never did I think it could be so much fun! One thing's for sure, these girls do not get enough credit for this sport. A total body workout, a pole dancing class works every muscle in your body and does a number on your self esteem as well. If you're bored with your usual fitness routine, look no further than Unveiled Fitness to shake it up. The instructor was extremely welcoming and made everyone feel right at home. I'll be back for another go at it, so stay tuned for more adventures in pole dancing.
#3: New Recipe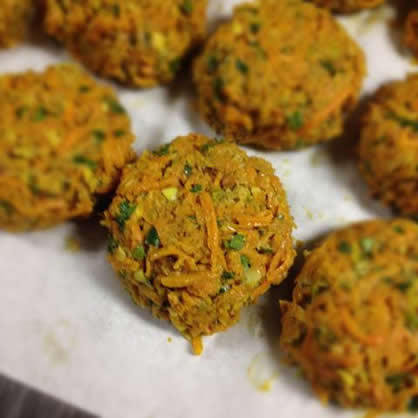 Photo Courtesy of Lukas Volger
I actually LOVE to cook, but buying ingredients and cooking for one can often get pricey. This week I rolled up my sleeves and put my cooking skills back to the test with a new Thai veggie burger recipe. I'll admit, the consistency was a little off, but the flavors were delicious! Tip: Top with a pineapple ring for a sweet touch.
#4: Colonics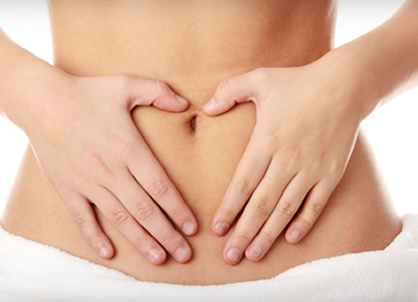 Photo Courtesy of Groupon
A little strange and perhaps taboo, I couldn't wait to try colon hydrotherapy. I've spent a lot of time researching this and its benefits and thought it would be a great cleansing treatment to start the New Year. My technician was extremely knowledgeable and able to break down my diet from what was flowing through the tube. Releasing built up toxins gave me an immediate euphoric feeling. I already notice a difference in my energy levels and highly recommend this to everyone! For more information visit Zen Spa OC.
#5: Crossfit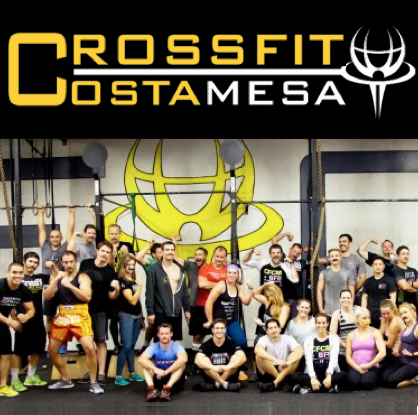 LadyLUX via Crossfit Costa Mesa
Always on the lookout for new workouts to try, CrossFit has always seemed a bit intimidating, but walking into CrossFit Costa Mesa was anything but that. This strength and conditioning program allows everyone to go at their own intensity. An added bonus: The community and support of its members is amazing! A quick introductory workout gave some me fundamental guidelines and left my muscles feeling it the next day. If you're looking for variety in your workouts this year, CrossFit is the place to be.
#6: Psychic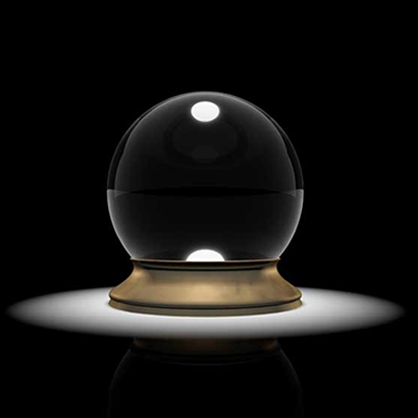 Photo Courtesy of News.Discovery.com
This has been on my bucket list for quite some time, yet I never seemed to get around to it. I went into this experience without any expectations and left in absolute disbelief. A self proclaimed clairvoyant, my reader communicates through spirit guides and reads energies. Before I had the chance to speak he started reading and nailed everything on the head. This was such a validating experience and one that left me in tears. Some happy, some sad. I'm looking forward to a future reading.
#7: DIY Face Mask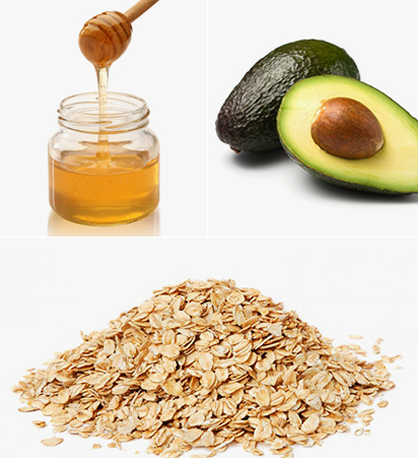 LadyLUX
Reading more and more about harmful parabens and chemicals in skincare products, I wanted to give the natural route a try with a DIY face mask. After 30 minutes, the mask came off and I instantly felt a difference in the texture of my skin. After throwing on a hydrating moisturizer, my face felt soft and supple the next morning. Definitely making this part of my weekly skincare routine.
Tagged in: wellness, fitness, 30 day challenge, recipes, diy, health, pole dancing, crossfit, eye brow,