Wellness Wednesday: 5 Best Vegan Snacks
It's the middle of the afternoon, and you're craving a little something salty or sweet. Surrounded by junk food everywhere you turn, it's easy to fall into the processed food trap. It can take a little digging, but there are natural options out there to get you through the day. We've rounded up our five favorite vegan snacks to satisfy your cravings and keep you on a healthy track.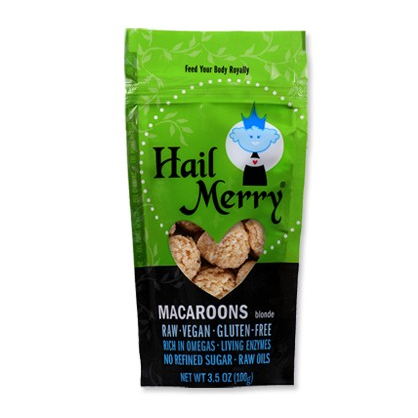 If you've got a sweet tooth like us, look no further than Hail Merry macaroons for the perfect afternoon treat. They believe nature got it right the first time and that's why they use only pure and natural ingredients. Dehydrated at a low temperature and made with organic pressed coconut oil, these tasty little morsels melt in your mouth and offer just the right amount of sweetness. Bonus: They are also gluten-free! Try them in chocolate, caramel and strawberry almond.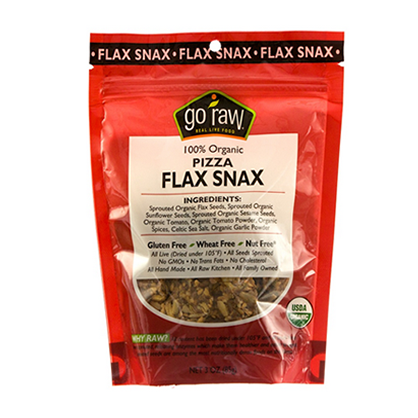 For those that crave a snack with crunch, opt for pizza flax snax from Go Raw. Unlike chips and other processed bites, these little organic guys are made from sprouted sesame, flax and sunflower seeds. Gently spiced with tomato and garlic, they offer 5 grams of fiber per serving, omega-3 fatty acids and antioxidants. So put down the pretzels and pick up the flax snax – your taste buds and health will thank you.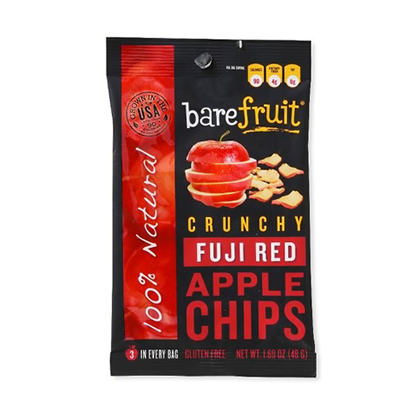 With no added sugar or preservatives, Bare Fruit apple chips contain only one ingredient: Apples! Their exclusive baking process allows the natural sugars to caramelize on the outside for the perfect sweet crunch. Bonus: A 2 oz. bag contains a whopping 8 grams of fiber. Our favorite is Fuji Red, but try the cinnamon or Granny Smith to add a little variety to your snacking.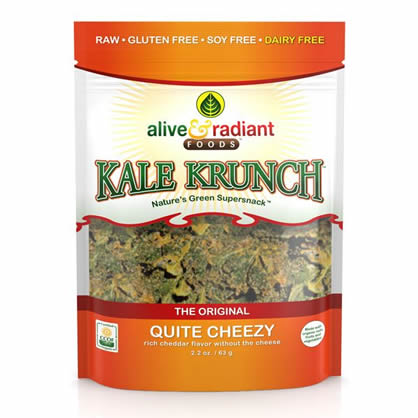 You won't believe us when you taste these, but, yes, they're vegan! Organic, raw and gluten free, "Quite Cheezy" is the original flavor from Alive and Radiant Foods that started the kale chip craze. Composed of full, dehydrated kale leaves, the signature "cheesy" flavor is made from a blend of cashews, red bell pepper and nutritional yeast. You'll catch us crunching on these in meetings at the LadyLUX headquarters.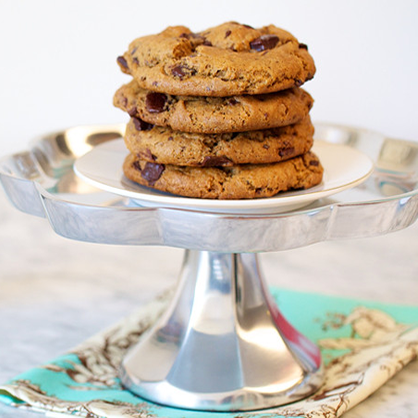 We're always on the quest for the perfect chocolate chip cookie, and we've found a winner in the salted chocolate chunk from Dauphin Bakery. Produced with only organic and natural ingredients, they are gluten, soy and dairy free. Whether you've got a food allergy or are simply looking for natural alternatives, you can't beat these chewy treats.
Read more Wellness Wednesday
Tagged in: wellness, food, wellness wednesday, vegan, nutrition, health, vegetarian, raw, dessert,