LUX Beauty: 5 Spring Wedding Hairstyles
It doesn't matter if you're the bride, the bridesmaid, the mother of the bride or a guest, wedding hairstyles are key for whatever the theme of the wedding may be! Maintain the look of love during the entire ceremony and reception with any of these hairstyles perfect to wear for a spring wedding. Whether it be a chic and casual wedding, a beachy ceremony or a formal black tie affair, these five hairstyles will make a statement for a special nuptial day.
Chic & Classic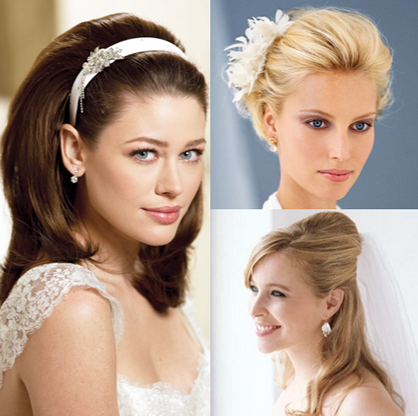 A bride can never go wrong with a chic and classic hairstyle. Appropriate for any type of wedding or theme, she can keep it simple with a half-up and half-down 'do, a tousled bouffant up-do, or play with lots of volume and curls. A petite, classic rhinestone barrette will add a touch of glam to this haute hairstyle.
Formal Black Tie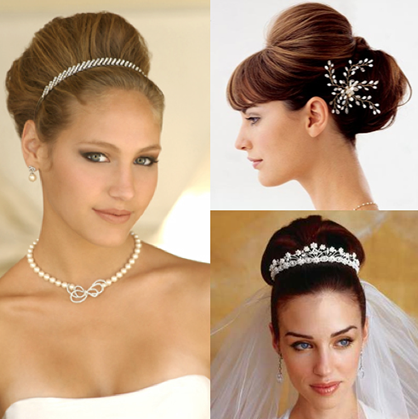 If a formal black tie affair is the case, the bride can transform her wedding hairdo into a piece of art after adding a gorgeous tiara or crystal headband to accent her sleek and sophisticated up-do. Old Hollywood curls also work for a more formal wedding if she wants to keep her hair down for the day.
Beachy & Romantic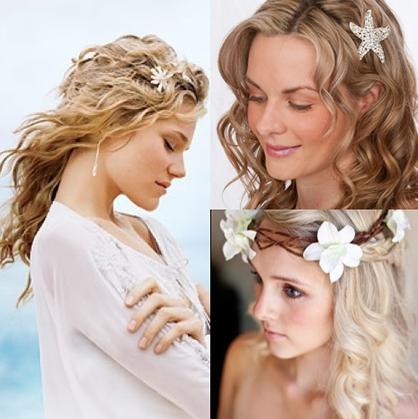 A destination wedding or a ceremony by the beach calls for a light and airy look. Natural curls or loose seaside waves will add some movement to the hair, while a side comb accentuates cascading curls down one shoulder for a more romantic feel. Place a shell or two into the hair or a flower crown atop the hairstyle to make the beachy atmosphere come to life even more.
Fun & Flirty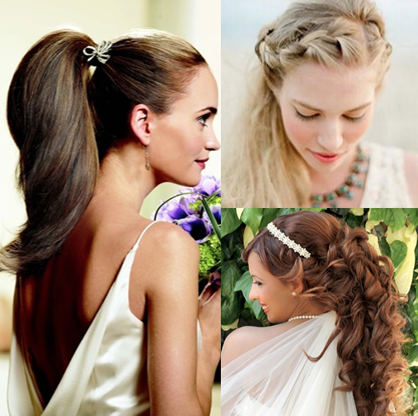 For the more lighthearted wedding ceremony and reception, a bride can keep her hair worry-free with angelic ringlets and soft tendrils in front, create a braided accent for something more young and fresh, or maintain a retro look with a sleek, high ponytail.
Floral Accents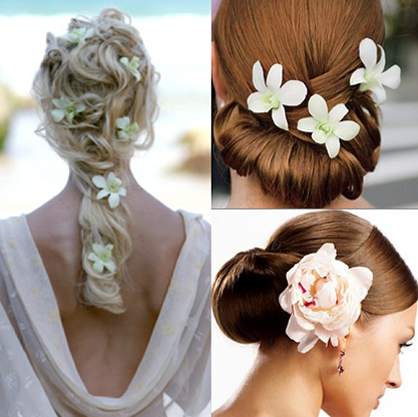 Get more use out of your wedding flowers by incorporating them into your hairstyle. Keep a large single flower at the base of a twisted bun, place a few throughout a curled down 'do or even just wear one behind your ear. Some of the best looking flowers used in the hair are roses, lilies and orchids to add a soft, romantic touch to your special day.

Read more LUX Beauty

Tagged in: guides, lux beauty, beauty, spring 2013, hair, weddings, hairstyle,