LUX Style: Statement Jewelry
Sometimes an outfit just isn't complete without jewelry – especially the statement kind. Oversized, dazzling and all sorts of glam—necklaces, bracelets, earrings and rings help pull together looks to create the next level of style and sophistication. Whether its day or night, don't be afraid to accessorize with a heavy dose of sparkling jewels. Take it there with these 10 amazing pieces that will have your friends wondering who styled you!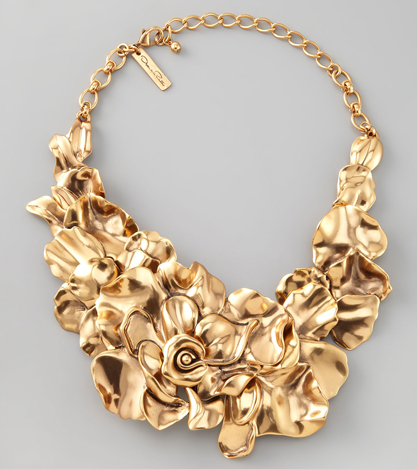 Oscar de la Renta knows decadence and demonstrates it with the large flower collar necklace. The oversized floral bib is a stunner with yellow golden pewter and brass. Complete your special occasion cocktail dress look with the designer's necklace to catch everyone's attention. The shade of gold will flatter jewel tone colors of red, blue, purple and green beautifully!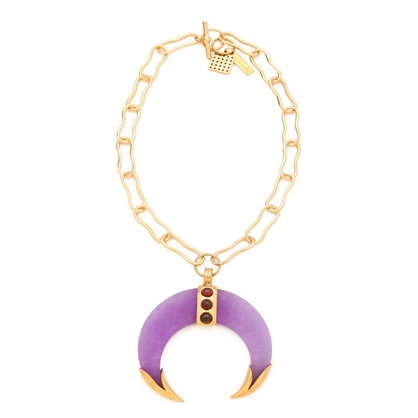 Kelly Wearstler infuses her interior design aesthetics into the moon statement necklace with an eclectic touch. A large brushed glass moon pendant hangs from a chunky chain necklace. The piece is accented with garnets at the center. Let the necklace take center stage and pair it with a simple t-shirt and jeans look.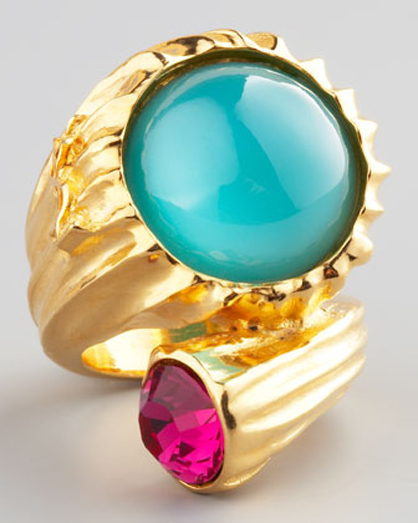 Yves Saint Laurent crafts another must-have with the golden snail ring. The piece features a sweeping, snail-like construction and is lustrous in a yellow gold tin bypass with ridged texture. A green cabochon sits at the center while the end is finished with a faceted pink crystal. Wear this ring every day to add sparkle and shine to outfits.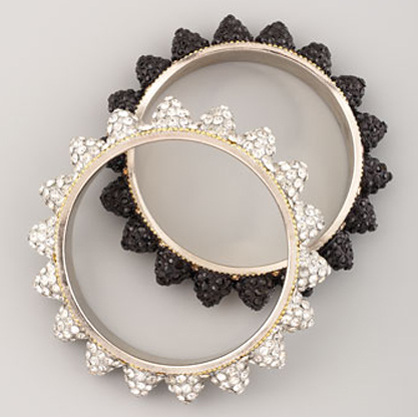 Chamak by Priya Kakkar's pave cone bangles make arm parties glamorous. The set of two includes black and clear bracelets with pave crystals covering conical studs. Dress up a casual chic jumpsuit with the bracelets.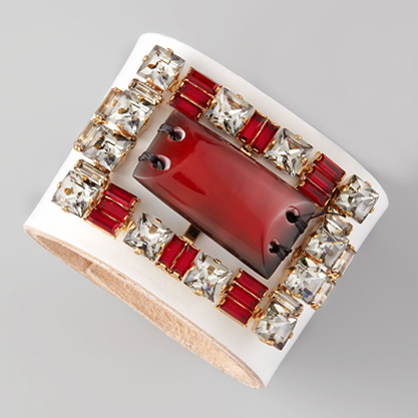 Marni shows a sexy, edgy side with the rhinestone leather bracelet in hot red. The white cuff commands attention with a masterful mix of media including emerald and princess cut multicolor glass crystal framing a horn cabochon center. Style the bracelet with nighttime outfits of velvet to bring out the color.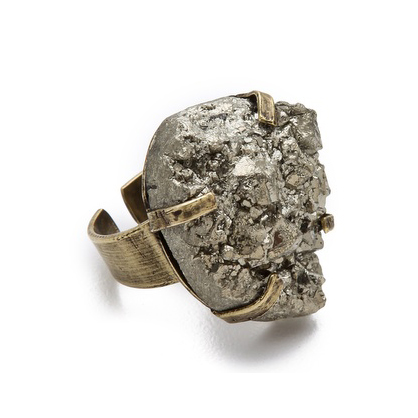 Pyrite is always a favorite so you can't go wrong with Citrine by the Stones' ring. Embodying the beauty of nature, the antique style ring cradles a pyrite stone in an oxidized brass curved claw setting. Combine the statement style with thin rings to balance and play with silhouettes.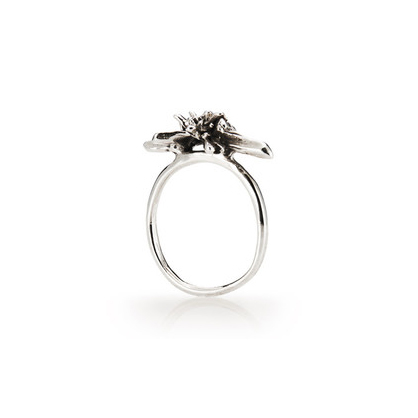 Inspired by natural crystals, Andy Lifschutz presents the Gaia ring. The design features a crystal-like shape made in 100% reclaimed sterling silver. The unique style has a simple yet eye-catching appeal that will have everyone asking, "Where did you get that?"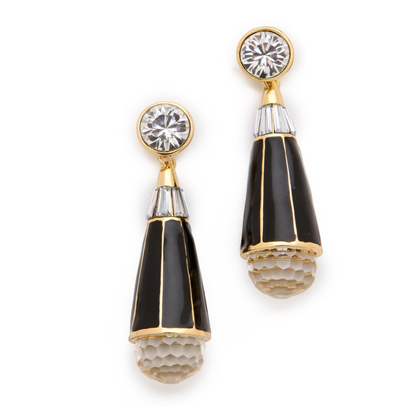 Stylist and designer Rachel Zoe knows a thing or two about enchanting jewelry. The teardrop earrings offer an old Hollywood vibe as a faceted bead glistens from the end of the enameled earrings. Prismatic Swarovski crystals detail the post. Complement sophisticated skirt ensembles with the earrings to luxify it.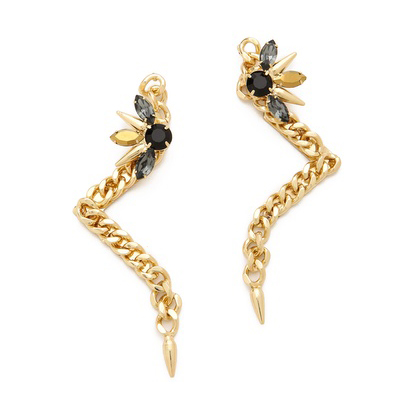 Fallon Jewelry's pointed drops earrings make a statement with an unexpected shape. The edgy piece boasts fixed curb chains that form severe angles. Floral crystals adorning the chain offer a hint of femininity while the spike tips at the end of the earrings beg to differ. Contrast sweet full-skirted minidresses with the bold earrings.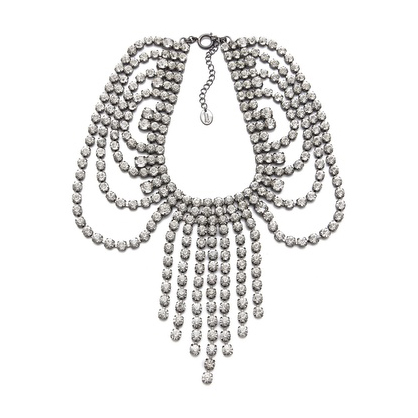 Juicy Couture creates a one-of-a-kind shape with rhinestones in the fringe necklace. The crystal chain bib necklace cascades with loops and strands of shining stones. Layer the necklace over an evening dress to take it to the next level.
Tagged in: guides, jewelry, lux style, necklace, bracelet, rachel zoe, oscar de la renta, rings, earrings, juicy couture, marni, kelly wearstler, andy lifschutz, statement jewelry, yves saint laurant, fallon jewelry, chamak by priya kakkar, citrine by the stones,