Successful WWD MAGIC show boasts growth and emerging brands
As WWD MAGIC came to a close this August, the famed tradeshow chalked up a record-breaking success. MAGIC, one of the largest tradeshows in the fashion industry, occurs every February and August to bring tens of thousands of buyers and attendees from over 80 countries to explore more than 5,000 brands. The show features womenswear, menswear and juniors and encompasses seven unique sections: WWD MAGIC, FN Platform, Street, S.L.A.T.E., Pool Tradeshow, Project and Sourcing at MAGIC.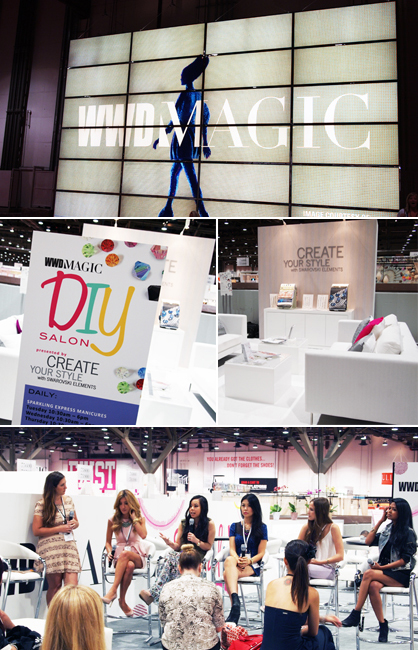 The Las Vegas tradeshow has 78 years of experience and has evolved with the industry to continue to set standards. Alongside the buying and planning for the upcoming Spring 2013 retail season, attendees were offered a plethora of education and inspiration. Over the course of the four-day show, there was an energetic buzz surrounding 40 high-profile industry seminars featuring 70-plus leading executives; daily fashion shows and swimwear runway presentations; Button London's free manicure station; the Social House featuring the savviest digital influencers; the DIY Salon presented by Create Your Style with unique crystal application technique workshops; and the Buzz Boutique showcasing new apps and social media trends.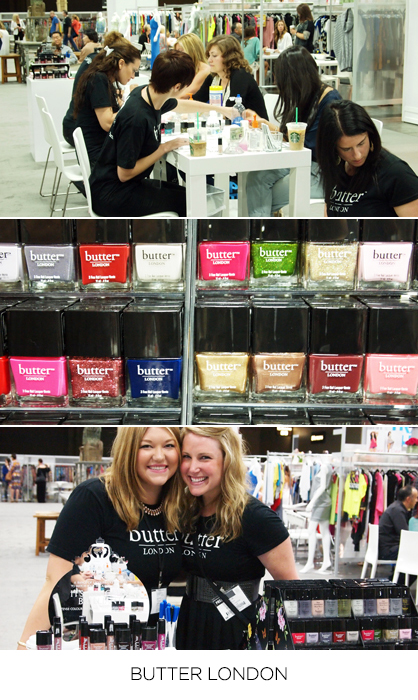 The seven diverse sections of MAGIC also channeled energy from exciting Spring 2013 trends, record-breaking traffic and, especially, the impressive showing of new brands.
"One of the things for us that is important to us is new businesses on the show floor. This is our biggest show since 2008. 40,000 feet of new square footage on the floor, which means 400 new brands from accessories to juniors to bridge to contemporary. The number one reason buyers come to our show is to find something new. So when someone is launching something new, it's exciting for us. If a brand has something to say they are coming here," shared Christopher Griffin, vice president of WWD MAGIC.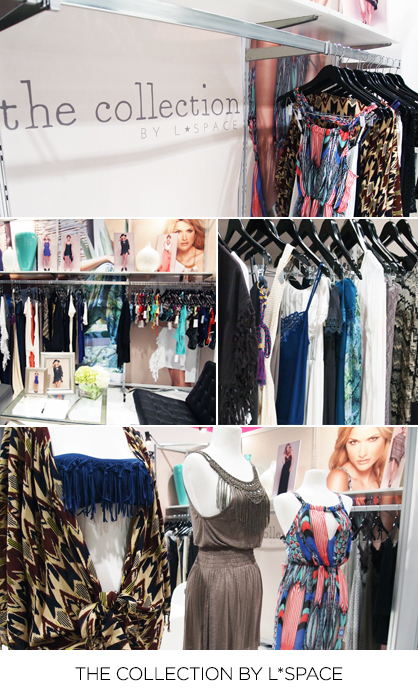 Griffin noted key new lines such as The Collection by L*Space and Versus by Versace's timepieces. Popular swimwear line L*Space has been leading the market with fashion forward styles that blend beach-chic with a glam surfer girl appeal. For Spring 2013, creative director and lead designer of the brand, Monica Wise, has expanded the assortment beyond bikinis, one-pieces and cover-ups.
"I just felt like it was perfect timing to start apparel. This is our first launch. There's 25 pieces in the collection ranging from caftans, maxi dresses, skirts and shorts. It's all about easy, breezy looks off the beach. The Collection is an extension of our swimwear brand but it fits so perfectly with our current customer," Wise said.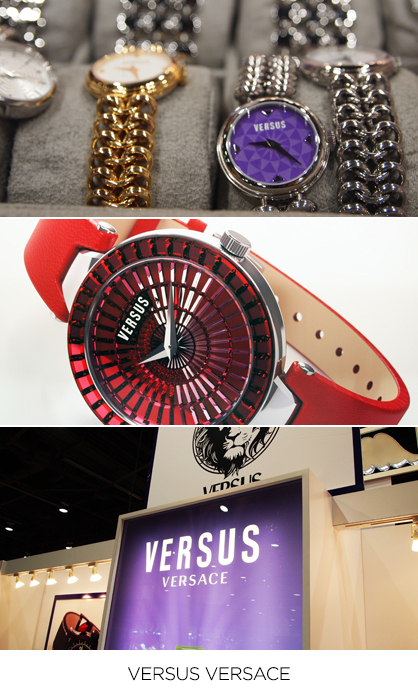 Versus by Versace, Donatella Versace's collaboration brand with Christopher Kane, was also in expansion mode with watches for men and women. The assortment revealed luxurious crystal encrusted pieces, oversized sporty unisex options in vibrant colors and bracelet-inspired double-wrap charmed styles.
"We're launching the watches in the U.S. market. It's for the fashion enthusiasts in all of us with unisex pieces and styles for men or women. Everyone is loving the collection!" said Kari Allen, president of Versace Timepieces USA.
Additionally, MAGIC offered a slice of Paris with the Who's Next USA Road Trip making a stop at the Las Vegas Convention Center. The project is a partnership between Transatlantic and luxury department store Galeries Lafayette Paris in an effort to meet with 500 independent American retailers. Its moving showroom on the Airstream trailer promotes French fashion design with a well-curated assortment of brands visiting 10 American cities between August 10 and September 15.
"There are about 10 brands included. We just created this showroom because I have to meet a lot of buyers and press. I decided to make this road trip across the United States. We have stopovers in San Francisco, Los Angeles, Las Vegas, Aspen, Dallas, Austin, Miami, Atlanta, New York and Chicago," shared Jean-Baptiste Langlais of Transatlantic.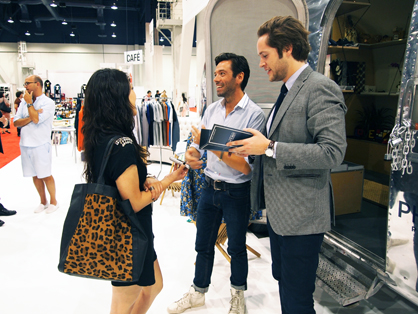 Across the convention center halls, the FN Platform footwear show delivered a comprehensive assortment of brands. Guests were greeted with champagne before venturing into the different category segments, which included Cosmo for women's fashion footwear, Black Diamond for luxury collections, Camp for athleisure, Zen for comfort, Play for juniors and Bond for modern men. Though FN Platform is a relatively recent addition to MAGIC's lineup, there was no shortage of impressive vendors.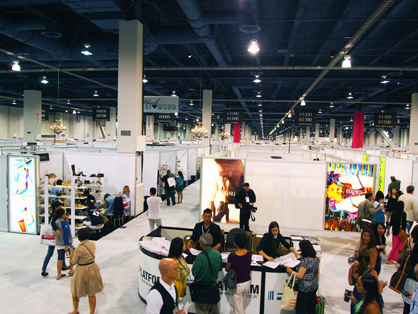 "The show is amazing. It's our biggest show to date. The show is only three years old and there are over 1600 exhibitors. The major celebrity designers are all here, everyone from Kenneth Cole to Steve Madden, Sam Edelman; they're all in the house. So we're very excited," said Leslie Gallin, Vice President of FN Platform.
A footwear expert herself, Gallin recommends ballet flats, platforms and sneakers as notable Spring 2013 trends.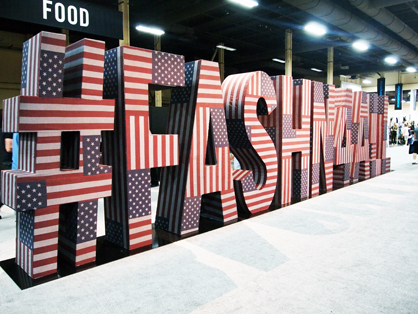 The upcoming February show looks to become another victory as exhibitors including Eileen Fisher are already registered. Griffin is excited for the brand's early commitment to set the tone for the next WWD MAGIC.
Tagged in: lux exclusives, spring 2013, las vegas, butter london, wwdmagic, fn platform, project tradeshow,