Surfrider Foundation to raise awareness with Ocean Armor exhibit
From tiny plankton to giant blue whales, sea creatures have evolved in amazing and diverse ways to survive in their natural environments. Unfortunately, they are not equipped to protect themselves from pollution, ocean warming, over-industrialization and other man-made threats currently jeopardizing the health of our oceans. From September 15 through November 15, the Aquarium of the Pacific in Long Beach will host the Surfrider Foundation's inaugural Ocean Armor exhibit to raise awareness of these issues and inspire visitors to join the movement to save our oceans.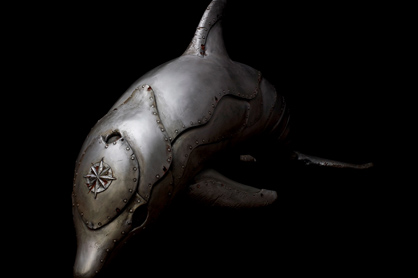 To create this unique exhibit, Surfrider partnered with Saatchi and Saatchi LA and production designers Bruce McCloskey, Greg Aronowitz and Paul Rice to create a series of sculptures that evoke the ideas of vulnerability and strength. After choosing four beloved sea creatures, including the Ocellaris Clownfish, Common Bottlenose Dolphin, Alaskan Sea Otter and the Red-Crowned Crane, the artists brought them to life using design influences from around the world. Channeling everything from medieval European knights to 12th century Japanese samurai, the presence of armor on the animals' bodies not only suggests their need for protection against our destructive practices, but the vital relationship with the ocean that has helped to sustain human civilization throughout history.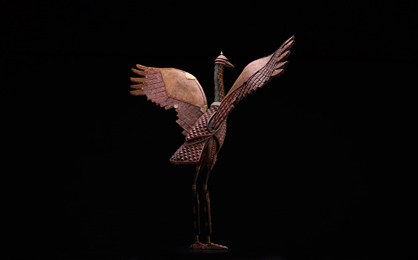 Matt McClain, Surfrider Foundation marketing manager, hopes that the power of these beautiful, intricate artworks will serve as a call to action for anyone who loves the ocean. "The elegance of these sculptures is matched only by the poignancy of their message," he said in a press release. "We all must do whatever we can to safeguard the animals with whose environs we share."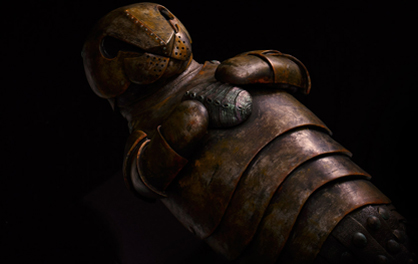 Ocean in Motion, a compelling multimedia experience, will also be shown at the Aquarium of the Pacific in conjunction with Ocean Armor beginning tomorrow. This presentation of music, video, narration and important data will educate viewers on the interdependence of ocean health and human health, and the ways that they can help to preserve marine environments and their resources. Like Ocean Armor, this exhibit demonstrates that we should not only protect the oceans for their own sake, but for the billions of people who depend on them as well.
The Surfrider Foundation is a non-profit grassroots organization dedicated to the protection and enjoyment of our world's oceans. After Ocean Armor's run in Long Beach, the organization hopes to take the amazing sculptures and their urgent message to other locations around the country.
To learn more about the Ocean Armor exhibit, click here.
Tagged in: causes, green, nonprofit, philanthropy, surfrider foundation, art exhibit, ocean conservation, environmental awareness, environmental causes, aquarium of the pacific, pollution, ocean armor exhibit, long beach, calif.,