A Walk in Wonderland: Alice Inspired Fashions
After months of ogling images from Tim Burton's new film, Alice in Wonderland, the motion picture finally opened on Friday and gave viewers a chance to delight in the lead gal's fantastical wardrobe. From pale petticoats to crimson wigs, the film has pushed fairy tale frocks to a whole new fashion level. Can Alice's style translate from the silver screen? These three looks combine old school Alice femininity with Burton's over-the-top frills and fun.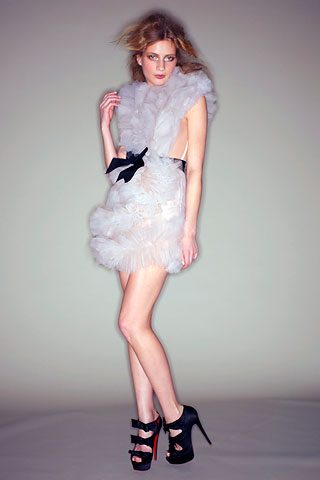 Short, sexy and sweet – Marchesa gives you the dress your mother would never let you wear to prom. The furry frock is the perfect fit for Alice. She may not be ready to tackle marriage but she's definitely prepared for a fantastic adventure.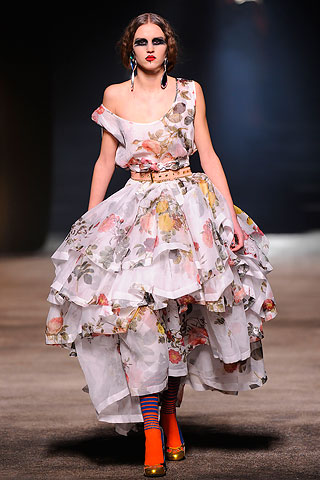 Modern-day Alice might need some camouflage once she jumps through the rabbit hole. No problem. Westwood to the rescue! Ditch the camo for floral and she can attempt to blend in as she explores Wonderland.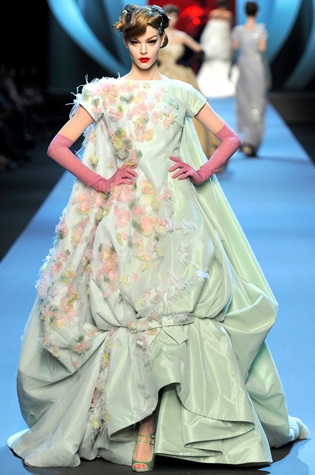 A stroll through the English countryside, Dior took a trip out of the city with the equestrian themed show. Like a child in her father's clothes, waifs in chiffon dresses were covered up in leather hacking jackets and topped with top hats. I don't know about you, but I'm mad for these hatters.
Tagged in: fashion, runway, film, couture, alice in wonderland, culture,