Wellness Wednesday: America's Best Juice Bars
What started as a trend, has gained widespread popularity around the country as a way to detox, cleanse or simply incorporate more fruits and vegetables into your diet. Packed with raw fruits and vegetables in an easily digestible form, vitamins and minerals are able to rapidly enter your body, making juice the perfect way to start your day. From LA to New York, here are 7 juice bars you don't want to miss.
Liquiteria – New York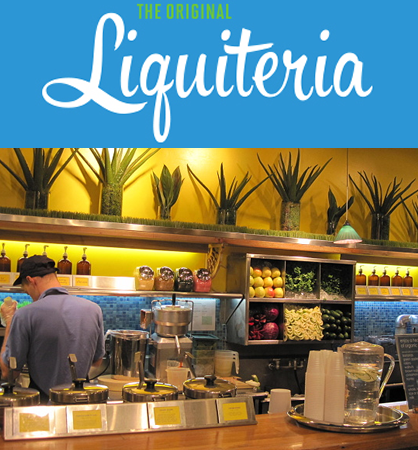 Established in 1996, Liquiteria pioneered the original cold pressed juice in New York City and has been delivering health and balance to devoted customers ever since. Believing in balance, not extremism, their mission is to inspire you to live a life filled with health and vitality. Their stores offer a fun and comfortable atmosphere with knowledgeable cleansing coaches on hand for a personal and guided experience. If you're in the city, stop by for fresh juice, super-food smoothies, cleansing options, supplements, or healthy grab and go options.
Glow Bio – Los Angeles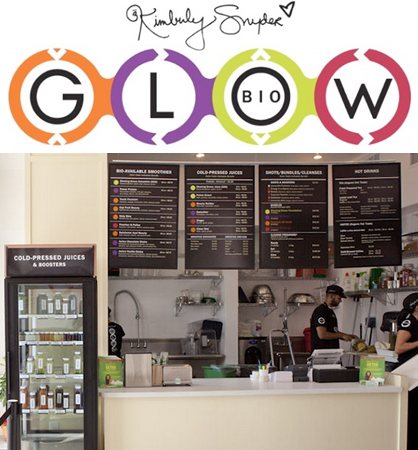 Created by nutritionist, Kimberly Snyder, and best selling author of "The Beauty Detox," Glow Bio launched in the fall of 2012 and has had everyone in Hollywood stopping by to see what all the fuss is about. Using only ingredients that are organic, live, unrefined and plant based, Kimberly designed and created all the products and packages according to her beauty detox philosophy. BIO stands for "Balanced Inside Out" and is also a nod to their bio-nutrient ingredients and bio-available processes. Bonus points for using sustainable practices!
Jugofresh – Miami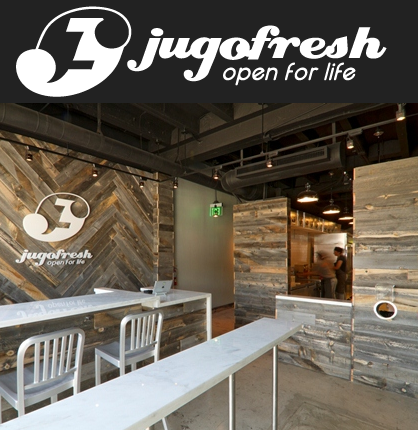 At JugoFresh, Miami, they believe in the guiding principle, "You are what you eat." Striving to create relationships with local and sustainable businesses, they believe in an ultra-disciplined approach when creating cold pressed juices, life-enhancement shots, superfood smoothies and prepared foods for their community. Trying to change the perception that healthy eating is boring and flavorless, they apply their travels, education and culinary backgrounds to create tasty treats for those with a busy lifestyle.
Puree - DC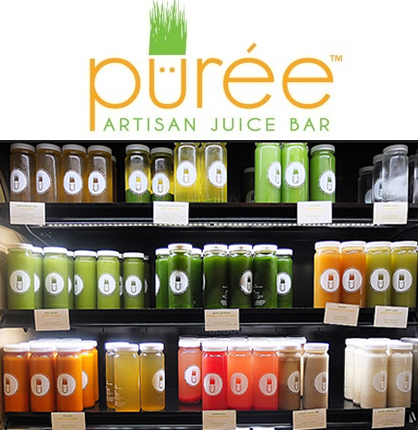 Frustrated by the lack of places to get real juice in her area, Amy Waldman founded Puree Juice Bar after completing advanced training in cleansing and detox in New York. As Washington DC area's only 100% organic, raw, vegan and fresh pressed juice bar, Amy searches high and low to source the best local food pioneers to bring customers only the finest ingredients. In addition to delicious juice and powerful cleanses, they are active in the community sponsoring wellness events, healthy happy hours and supporting health coaches and their clients.
Sip – Michigan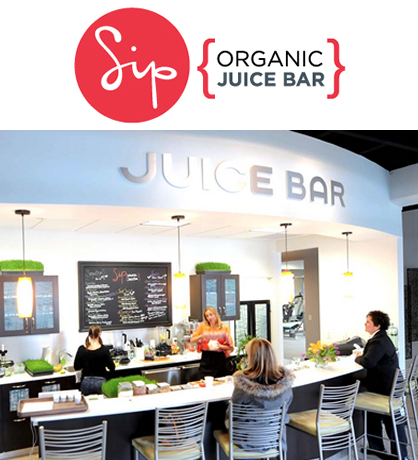 Created by Jennifer Pohlman, Sip Organic Juice Bar was created out Jennifer's commitment to maintaining a healthy lifestyle and her motto: one body, one life. Using only the highest quality, local and sustainable ingredients, Sip is sure to compost and recycle whenever possible. In addition to pressed juices and elixir shots for specific ailments, they offer 3 and 5 day raw food detoxes. Looking for more wellness information? Stop by one of Jennifer's workshops where she teaches the community more about plant-based diets and her perspective on healthy living.
Sidewalk Juice – San Francisco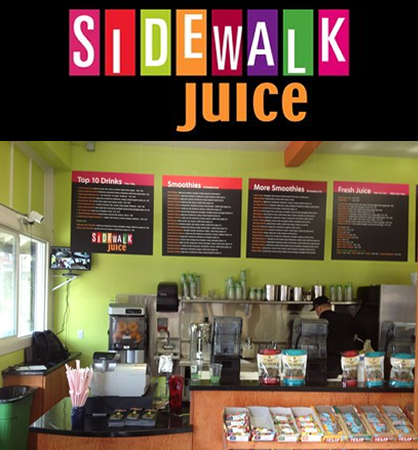 A Mission District favorite, Sidewalk Juice has been nurturing San Francisco with all natural and made to order juices, smoothies, kombucha juice blends, elixir shots and healthy snacks since 2006. With over 100 drinks to cater to your every healthy desire, customers rave about their Green Energy Juice and Berries Valencia Smoothie. Looking to make your next private or corporate event a little bit healthier? Call, Sidewalk Juice - they cater!
Juiceland – Austin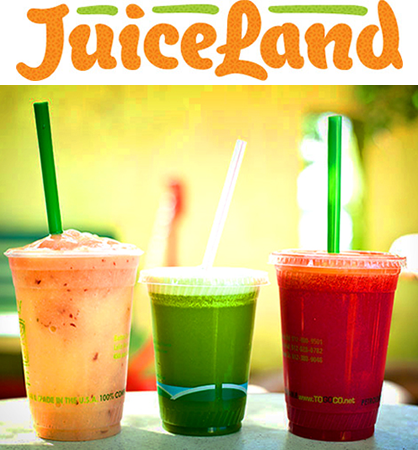 As Austin's original juice bar, Juiceland was created with a dream of bringing fresh and quality juices and smoothies to the people of Austin. Voted the best juice cleanse in Austin, they offer cleansing facts, preparation and support to get you ready for your commitment to health. If you're in the area and looking for something new, try their raw super food cocktails or top shelf shots for a rush of nutrients.
Read more Wellness Wednesday

Tagged in: wellness, food, wellness wednesday, nutrition, health, juicing,