LUX Beauty: Awesome Orange
Orange you glad that summer is in full swing? Celebrate the season with a pop of shocking color like orange. Whether peach, coral, tangerine or rich blood orange, bright orange hues are an alternative to bronzers and a fun way to play up your summer look. LadyLUX offers four ways to incorporate the fruity shade into your makeup routine by applying these featured products for the nails, cheeks, eyes and lips.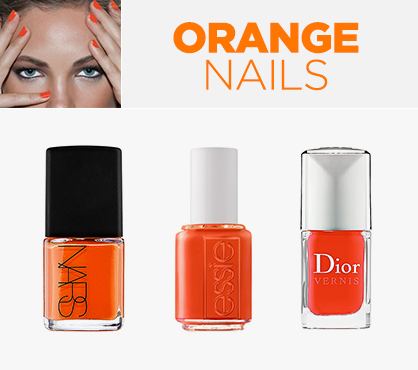 Essie/Nail Polish
Dior/Vernis Nail Lacquer
NARS/Nail Polish
If you're not completely into the orange beauty trend, try some orange nail polish to show your summer pride. The festive nail color will help you play up your digits while highlighting your entire outfit with the zesty shade. Brands like Essie, Dior and NARS offer some eye-popping orange colors.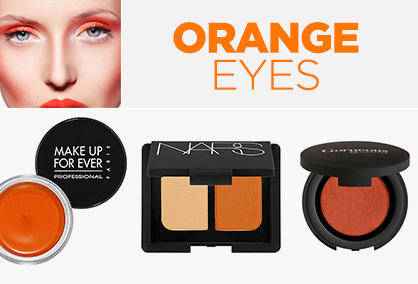 Make Up For Ever/Aqua Crème
NARS/Duo Eye Shadow
Gorgeous Cosmetics/Color Pro Shadow
Although orange isn't one of the most popular eye shadow shades, this bright hue certainly brings attention to the eyes. After brushing some orange shadow onto the lid, accentuate the color by adding metallic bronzes, browns and golds to highlight the color under the brow bone, in the crease and to the inner corner of the eye. Make Up For Ever, NARS and Gorgeous Cosmetics offer beauty buffs the right hues for creating striking orange eyes.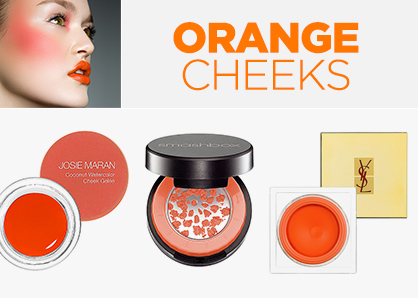 Smashbox/Long Wear Blush
Josie Maran/Waterproof Cheek Gelée
YSL/Crème de Blush
Bronzer is the easy way to highlight your cheekbones come summertime. Turn up your cheek color a notch with orange-hued blush. Wear it alone for a modern take on summer rosy cheeks or mix it with bronzer to create a radiant glow. Add a bit of gold shimmer on top for a nighttime look. Use blushes from Smashbox, Josie Maran and YSL for the perfect shade of summer blush.

NARS/Lipstick
MAC/Lipstick
Estée Lauder/Pure Color Crystal Lipstick
Create luscious summer lips by changing up your old muted, pinky or red lip colors for something more party-ready. A blood orange lipstick brings a fresh look to your summer beauty style. Don't miss out on bright blood orange lip colors by NARS, MAC and Estée Lauder.
Read more LUX Beauty
Tagged in: guides, lux beauty, makeup, cosmetics, beauty, mac cosmetics, nars cosmetics, orange makeup,