New Year's Eve: 10 Bite-Size Party Appetizers
Whether you're hosting a New Year's Eve bash this year or just attending one, food is an integral component of a successful party. From mini meatballs to cucumber canapes, we've got 10 appetizers for vegetarians and meat lovers alike. Look no further than these creative bites to ring in the New Year right.
Guacamole Stuffed Mushrooms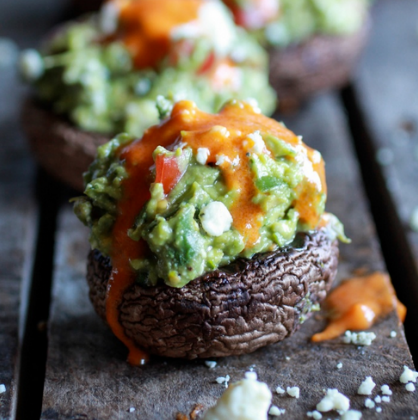 Tantalize your taste buds with this stuffed mushroom recipe filled with guacamole. Made with blue cheese and topped with buffalo sauce, there's a good chance these will be gone by the end of the night.
Pizza Wheels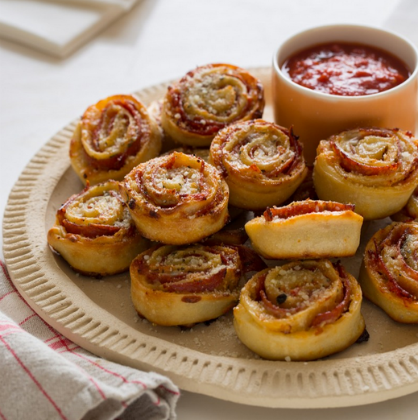 Hosting a kid friendly bash? Add these pinwheel pizzas to your appetizer list to please the adults and little ones alike. Get create with fillings and serve with a side of warm marinara sauce.
Tomato and Basil Cucumber Canapes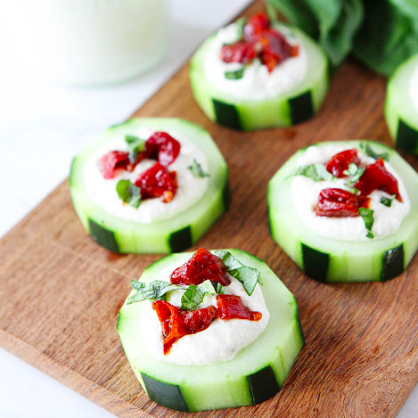 Please the vegetarians and health conscious at this year's bash with cucumber canapes featuring a whipped feta and cream cheese topping. Finish with sundried tomatoes and fresh basil.
Bacon Wrapped Dates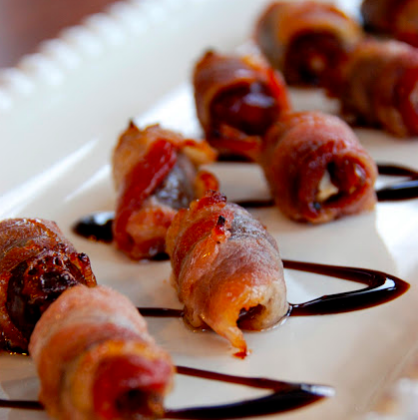 You can't go wrong with bacon wrapped dates at a party and this recipe is sure to be a crowd pleaser. Stuffed with a pecan and glazed with maple syrup, we love the savory and sweet combination.
Spinach Artichoke Bites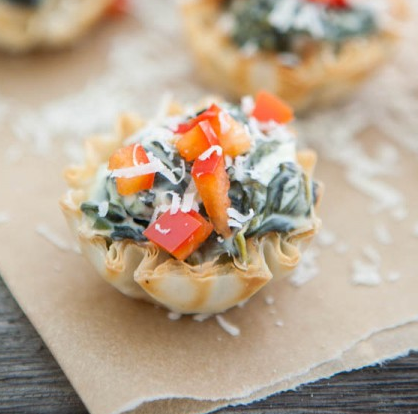 Using mini phyllo shells, these spinach artichoke bites are the perfect NYE snack. Simply fill the cups with your favorite spinach artichoke dip recipe and garnish with Parmesan cheese and diced red peppers.
Bacon and Jalapeno Deviled Eggs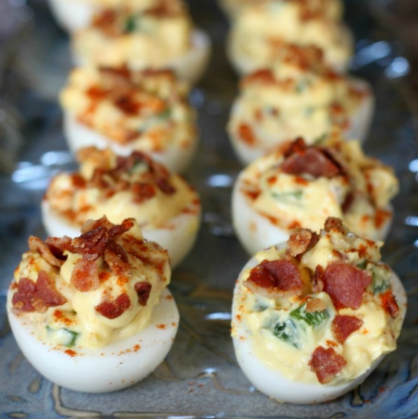 Not your grandmother's recipe, spice up the evening with these bacon and jalapeno deviled eggs. Simply scoop the mixture into the hardened egg whites and finish with a dash of paprika. Keep this recipe handy for super bowl parties.
Fried Risotto Balls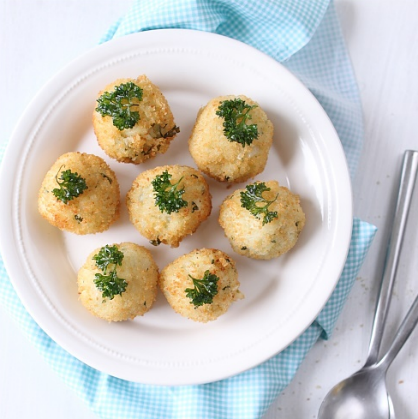 Fried to perfection, risotto balls offer a tasty carbohydrate to help soak up the champagne. Creamy risotto rice dipped in breadcrumbs creates a delicious marriage of textures flavored with lemon zest and parsley.
Sausage Meatballs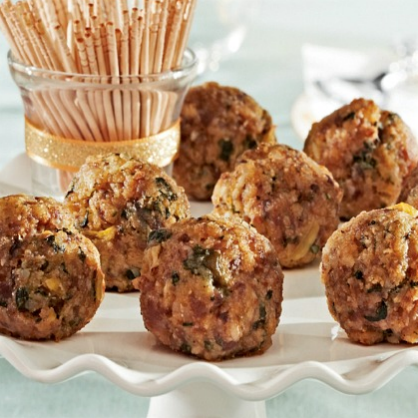 Meat lovers, this one's for you. Simple and easy, these sausage meatballs only use four ingredients. We suggest serving them with a spicy dipping sauce. Don't forget the toothpicks.
Pesto Stuffed Cherry Tomatoes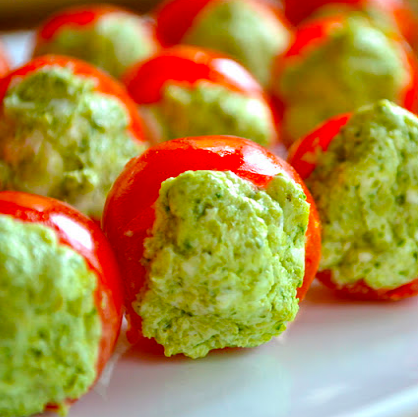 Made with a fresh pesto and cream cheese filling, these stuffed cherry tomatoes make a great entertaining appetizer. A refreshing bite for holidays, dinner parties or even as a snack.
Endive Boats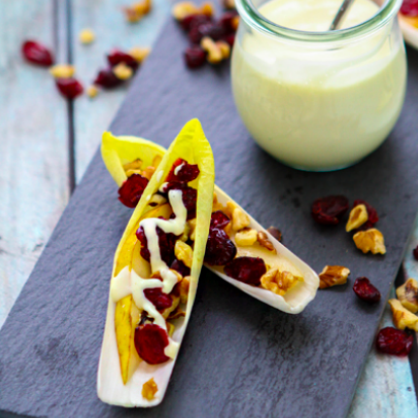 For something on the lighter side, endive boats are a fresh idea. Filled with pear, walnuts and cranberries, a creamy blue cheese dressing ties all the flavors together. Use candied walnuts for an extra sweet touch.
Read more Food and Recipes
Tagged in: food, recipes, holiday 2013, nye, entertaining, new years eve, appetizers,