Blogger Spotlight: Cryskay
Today's blogger of the week is the oh-so-chic Crystal from Cryskay! The L.A. native offers readers a daily dose of fashion inspiration with her perfectly styled outfits!
LadyLUX: What inspired you to start a fashion blog?
Crystal: I first started blogging years ago on Xanga and would post daily outfits, recent purchases and fashion inspirations. After I started college, I no longer had the time to commit to it, but blogging was always in the back of my mind. Amongst a few other New Year's Resolutions for 2011, blogging was the only one I was able to keep.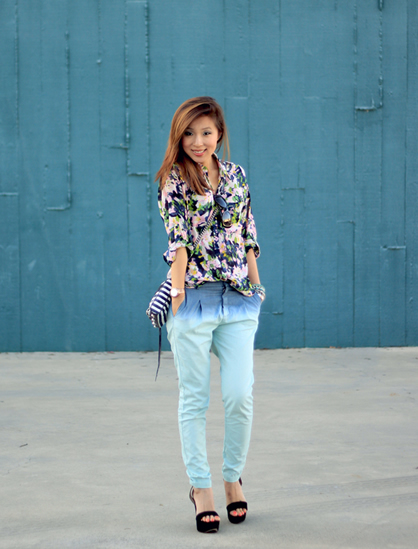 LL: You have a large instagram following. Where do you get inspiration for your pictures and style?
C: My instagram feed consists of my life through the eyes of my beloved iPhone. I guess you can say that inspiration comes from my everyday surroundings. I view it as a supplement to my blog with frequent photos of what I wore, the food I ate, my dogs and the beautiful scenery that surrounds me. My followers have taken a liking to my arm candy photos so it's become a daily thing for me.
LL: What has been your favorite experience as a blogger?
C: The real life friendships I've developed with other bloggers. Some may have negative perceptions about relationships stemming from the Internet, but they'll be surprised how organic it all is. I've been able to meet people with the same interests that I might not have otherwise.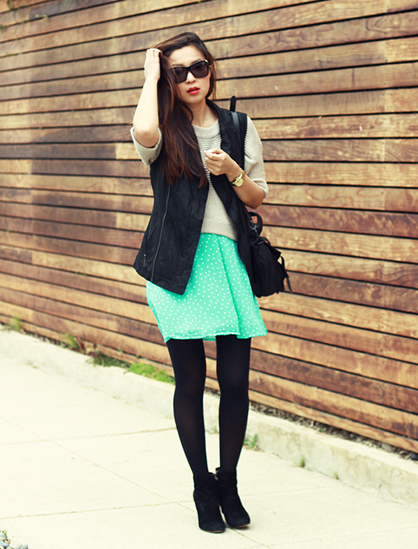 LL: What is your current style obsession?
C: Mixing different prints/patterns together and being pleasantly surprised by the outcome.
LL: When you're in need of some fashion inspiration, where do you look?
C: Anywhere and everywhere. There's so much inspiration out there from designers, magazines, fellow bloggers and even just walking down the street. That's one of the things I love about LA.
LL: Share something your readers might not know about you.
C: At one point, I was addicted to piercings - 14 total. I've let all of them close up except for one on each ear.
To keep up with Cryskay and Crystal's onlince advetures, follow @cryskay and Twitter and Instagram!
Tagged in: fashion, interview, blogger of the week, blog, q&a, cryskay,