Blogger Spotlight: I'll Take That In Purple
Today's blogger of the week is the adorable Jessica of I'll Take That In Purple! Her sassy blog is a go-to spot for everything fashion with a slightly sarcastic and humorous twist. Besides loving the color purple, Jessica is an avid marathon running, enjoys indie rock concerts, and may or may not have a shopping addiction.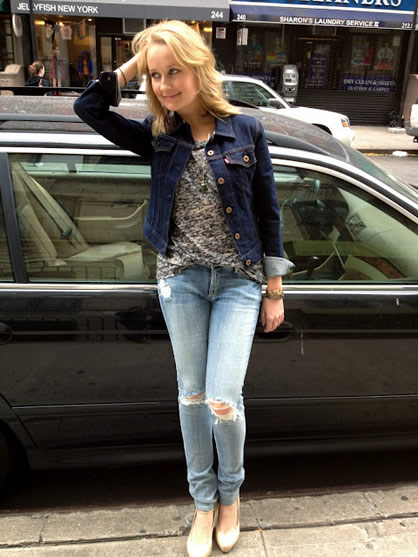 Courtesy of I'll Take That In Purple
LadyLUX: Describe your personal style
I'll Take That In Purple: As my roommate puts it, "There are no words to describe your personal style..." Sometimes, I treat life like a costume party. I wear what I feel like wearing, and I try not to take myself too seriously. Before I leave the house, I like to add at least one item that's a little bit quirky or offbeat. Let's put it this way: if fashion were a language, I'd have a very extensive vocabulary...
LL: What inspired the name for your blog?
ITTIP: Like most of my fashion choices, my blog name was slightly impulsive. After purchasing a pair of purple pants (alliteration intended), it became evident that I'd rather wear something in purple than, say, black. Or grey. Or even denim! "I'll Take That in Purple" is about taking the road less traveled... the road more fun... the road more... lilac.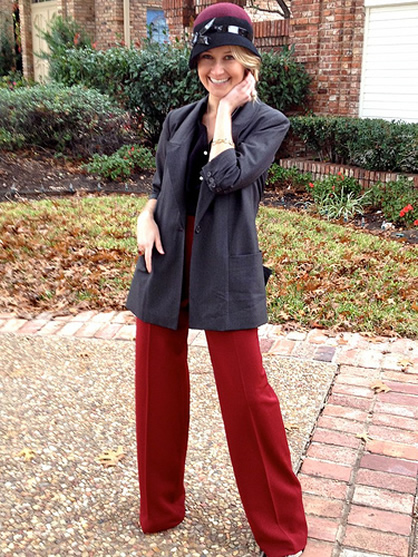 Courtesy of I'll Take That In Purple
LL: What is your current style obsession?
ITTIP: The turban. Especially in any form of metallic. Also, prints on prints... most notably floral on floral (think Zara's most recent lookbook).
LL: Share something your readers might not know about you
ITTIP: I have a secret obsession with Latin pop music... I saw Juanes in concert last year and can recite pretty much every lyric from his most recent (3) albums. He blends seamlessly into my playlist alongside Crystal Castles, LCD Soundsystem, The Temper Trap, and SBTRKT... I also sang the National Anthem for the ING NYC Marathon this year! Most people don't know that.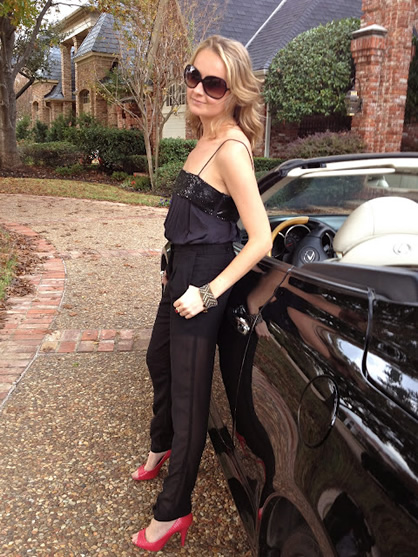 Courtesy of I'll Take That In Purple
LL: What would you like to accomplish or create in 2012?
ITTIP: Blogging aside, I'd like to break 4 hours in a marathon (I'm running my fourth in April) and I'd also like to be admitted to a business school that doesn't suck. I'm also aiming to stop dating losers and eventually own a pair of Isabel Marant sneakers!! Oh, and I seriously need to stop wearing UGGs. Seriously.
To keep up with I'll Take That In Purple and Jessica's online adventures, follow @PurplesPrettier and LIKE on Facebook.
Tagged in: interview, blogger spotlight, blogger of the week, q&a, i'll take that in purple,