Blogger Spotlight: Inadequate Cliché
Today's blogger of the week is the edgy yet chic Adela Mazankova of Inadequate Cliché! Hailing from Prague, the international blogger offers readers a plethora of fashion, art and photography!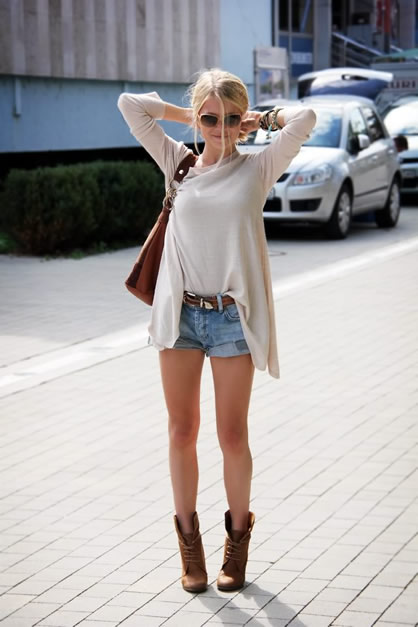 Courtesy of Inadequate Cliché
LadyLUX: What inspired you to start a fashion blog?
Inadequate Cliché: My previous blogs. My fashion blog grew up from my previous blogs on various topics. The first one was just a simple diary, everyday life of a 13year old girl (yes, it's 7 years since I started blogging, phew!). I care about the aesthetic of things so much so I started updating my blog's design every now a then when I learned something new. The obvious next step was to start maintaing a blog about graphic design (that has turned out to be my greatest hobby of all time) including a show off of my recent works. It showed me what a great tool blogging is when it comes to making new contacts and speed up the learning-of-new-things process by 100%. After some travel and photography posts mixed with some outfits I finally settled with having a fashion blog which turned out to be the best decision ever. It's a mix of everything I love doing and learning about: fashion (obviously!), photography and graphic design.
LL: When you're in need of some fashion inspiration, where do you look?
IC: It may sound weird but the first thing I need to do when I am in the need of fashion inspiration is go and open my closet. Sometimes I totally forget about some pieces I haven't worn in a long time and it's such a push forward when I find them again and start mixing them with all the others. After that comes the usual: my list of blogs on Bloglovin, street style pictures on Pinterest, a good movie or simply the people I meet on streets.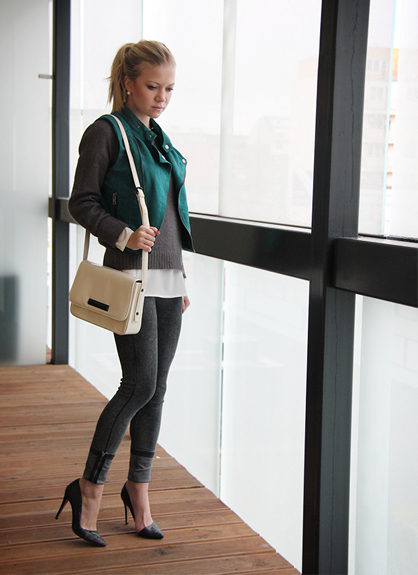 Courtesy of Inadequate Cliché
LL: What's your current style obsessions?
IC: An all-in-one-tone look (I am seriously obsessed with all white looks for a month or so already) and the whole ombre/dip dye denim trend. I need to get my hands on some pieces ASAP or recreate some of my old denim pieces.
LL: What's the best thing a blogger can give to his readers?
IC: Offer interesting and up-to-date content. It's nice to find a blogger with personal style but I think it's always important the inovate it and go forward. Make an exception every now and then, try new things not only when it comes to outfits, but with posts too. I get bored with stereotypes.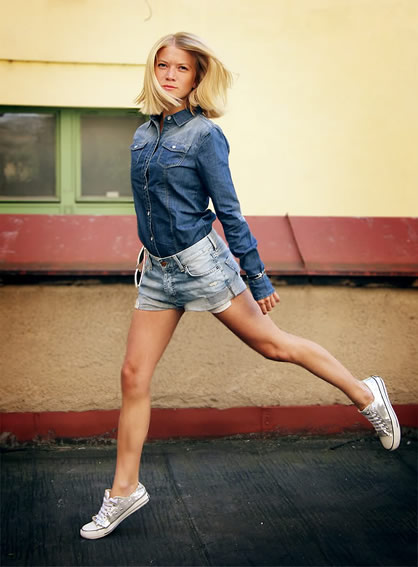 Courtesy of Inadequate Cliché/span>
LL: Can you please explain your personal relationship with fashion?
IC: It's a game I'll never get tired of. And too old for.
LL: How would you describe your personal style?
IC: I consider my style as a very simple yet playful one enhanced with little details and colours that usually have to match perfectly. I love giving simple piece a twist. Or using a top as a skirt, dress as a top…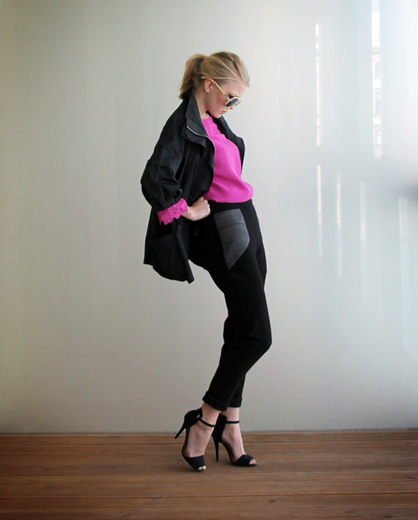 Courtesy of Inadequate Cliché
LL: Who is your style icon?
IC: I love Mira Duma. She's tiny like me and she plays with sporty, elegant and grunge at the same time and I still love every single one of her outfits. She can pull off anything I think. I also appreciate Olivia Palermo's ability to always look so elegant and polished. From head to toe perfect. Sometimes I'm rather in a bohemian mood though so I go to Olsen twins for inspiration. These two follow me since my childhood when I looked so alike with them that everyone told me I am the one who's in Full house. I actually believed it for a while. But then I grew up.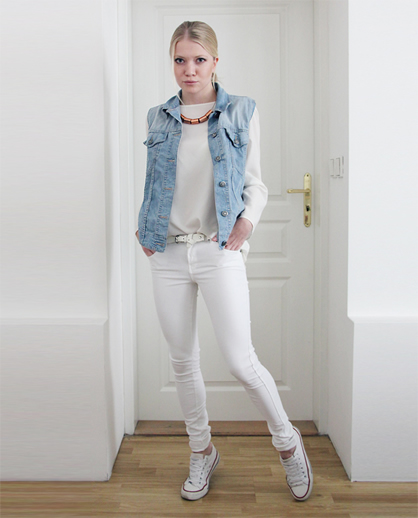 Courtesy of Inadequate Cliché
LL: Tell us about one item in your closet you couldn't live without.
IC: I honestly can't name one. But I love my bags and shoes. More than my boyfriend. Just kidding. Maybe.
LL: Name some of the bloggers whom you look up to and why?
IC: I look up to Andy Torres for starting off with nothing and following her dream the whole time. She worked and still works really hard. I also really like Sabrina Meyer from AfterDRK for the way she maintatins her blog. Very professional and with a thought to everything. When it comes to style I adore Vanessa from The Haute Pursuit. She puts very edgy combinations together – she combines cheap but original pieces (with great cuts!) and luxury accessories. She can turn white suit into something totally different. Then I really like Angelica Blick, I mean look at her: she's gorgeous! and Aimee from Song of Style. From our little czech blogger pond I mostly admire Adela from Heels in Prague. These are the girls whose post I never miss.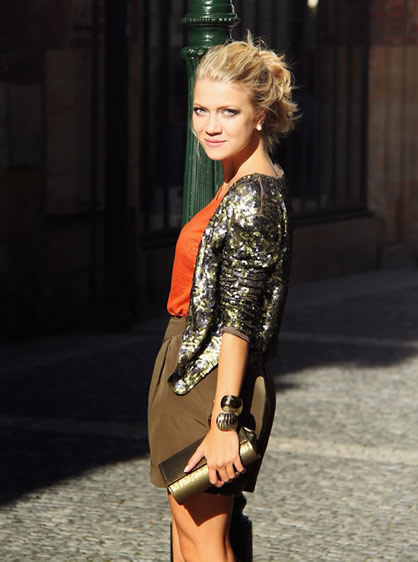 Courtesy of Inadequate Cliché
LL: What do you do when you aren't working on your blog?
IC: Mostly I spend time with my friends or my boyfriend - we're almost living together now. I love cooking with him, making adjustments in the apartment or driving his Vespa around. At other times I might be doing some of my own jewellery (I hope to have an e-shop in the future), drawing, taking random photos or be as a stylist on a photoshoot. I also enjoy just sitting and chatting in a good café or restaurant.
To keep up with Inadequate Cliché and Adela's online adventures, follow @AdelaCMazankova and LIKE on Facebook.
Tagged in: fashion, blogger spotlight, blogger of the week, inadequate cliché:, adela mazankova, international blog, prague,