Blogger Spotlight: LA Shoe girl's top five inspiration spots
LA Shoe girl Nalini Arora finds inspiration everywhere. As a footwear designer, she spends her days sketching, researching, shopping, looking at materials, perusing every fashion magazine or traveling the world in search of inspiration and uses her blog to showcase these experiences. Here, Nalini shares five of her favorite spots to get inspired on and offline, from Almanacs to vintage stores to travel destinations!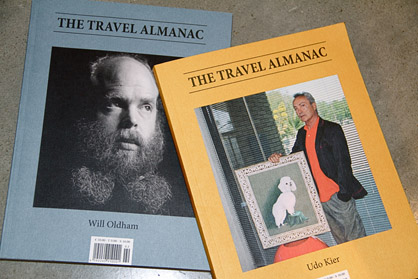 The Travel Almanac
I am currently obsessed with magazines that are not your typical newsstand fashion mags. My favorite magazine is out of Berlin called The Travel Almanac. The magazine features interviews with designers, artists, musicians and actors, to name a few, as well as insights to hotels and travel destinations. I love how the magazine is represented more as a travel journal rather than a glossy. It's very inspirational to read about other creatives, where and how they get inspired, and their successes.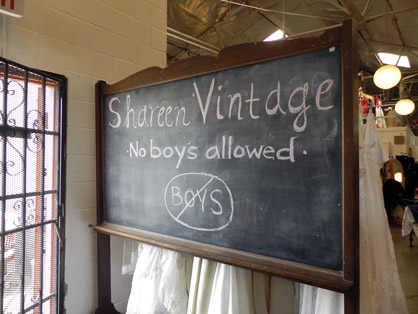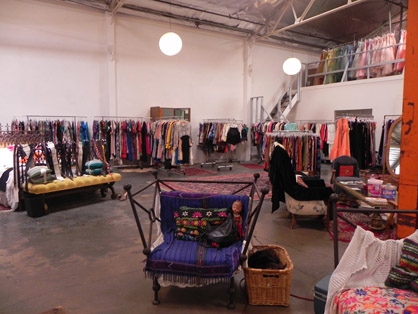 Shareen Vintage
Vintage shopping is a hobby that I have been doing for years. I make an effort to vintage shop in any country that I travel to. My favorite vintage shop in Los Angeles is Shareen Vintage in Downtown. The vintage shop is situated in a loft space in an industrial neighborhood near Chinatown. It's so amazingly organized and they seriously have the best customer service! Most importantly, their vintage selection is amazing. Shareen has a great eye! There is also a wonderful section where designers can peruse for inspiration. It's separated by era and materials. I have to stop myself from going there every week because no doubt I will leave with at least one vintage piece.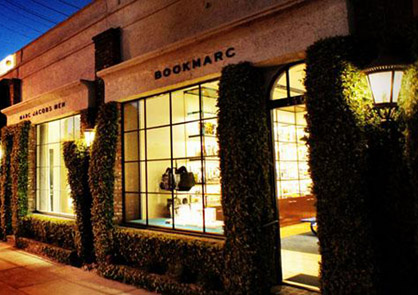 Bookmarc
I make it a point to add books to my library as much as possible. It's important for me to have books for inspiration. My favorite bookstore is Bookmarc (part of Marc Jacobs) in West Hollywood. They not only carry fashion books, but music, photography, interiors, movie icons, vintage books and videos. Oh, and of course, Marc Jacobs iPad cases, pens, totes, etc. If I am feeling uninspired, I make my way over there and spend a few hours looking through their collection—And of course, coming home with a few to add to my work library!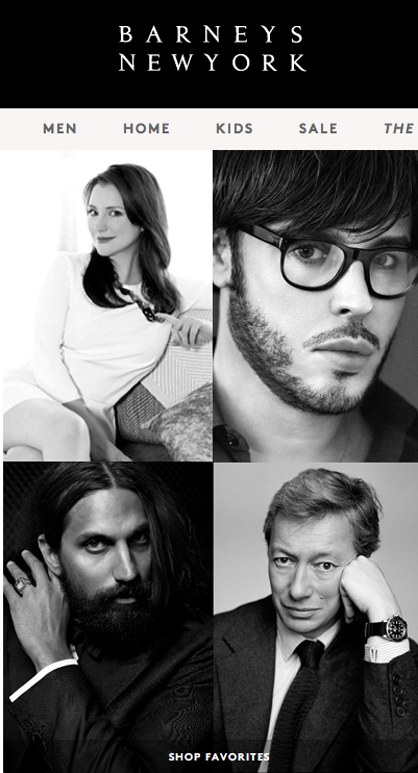 Barneys New York
As a shoe designer, it's part of my job to look at shoes. It's important for me to know what other designers are doing and what's selling. The best shoe store in L.A. is Barneys (www.barneys.com). They have a vast shoe selection and with Co-op, you're able to see different price points and designers. If I want to see shoes that Barneys doesn't have, I go to Mytheresa.com.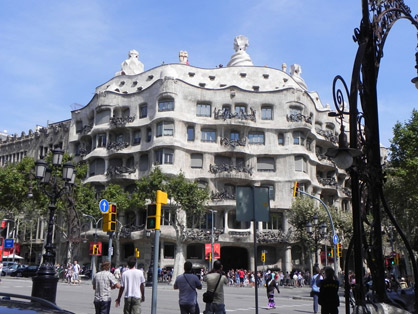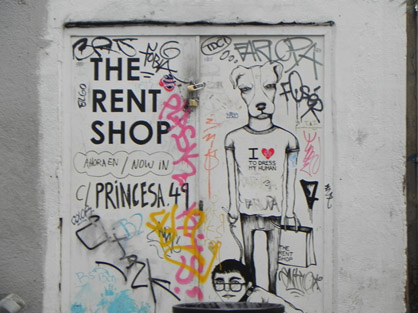 Barcelona, Spain
I love to travel and as a shoe designer you're always on the go. Whether it be shopping locally, going to China to review samples, or traveling to foreign cities for inspiration, shoe designers are always on a plane to a far away land. I make it a point to go somewhere a few times a year for inspiration. For the last seven years, I have been going to Barcelona, Spain. This city is amazing to me because of its energy and culture. I enjoy the architecture, history, late night dinners, tapas, wine, nightlife and the shopping is so much fun. There are lots of local artists and designers who have their own shops or display their work with design collectives. Spanish people are very creative and it's great to see products I can't find in the U.S. I always leave Barcelona feeling inspired!
To keep up with Nalini's online adventures, follow @lashoegirl and check out her website, Naliniarora.com.
Tagged in: shoes, blogger spotlight, blogger, inspiration, shoe designers, la inspiration, shoe blog, shoe designer interview,