Blogger Spotlight: Smith, Here!
Today's blogger of the week is the lovely Morgan of Smith, Here!. You can't help but fall in love with her lifestyle blog, which chronicles her adventures as a newlywed and everything in between!
Get to know the girl behind the blog!
LadyLUX: What's your strategy with your blog in general?
Smith, Here: The blog had an organic start. After we got married, I wanted it to be a way to record and share our newlywed life with family and friends. It then evolved into interacting and sharing with others, which I love. That is one of my favorite things about the blog world, It's this huge platform to share what you love, what moves and inspires you and hope that it may spark someone else out there. I would say now that my strategy has turned into consistency. Not just putting quantity on there, but quality. (Less fluff and more thought)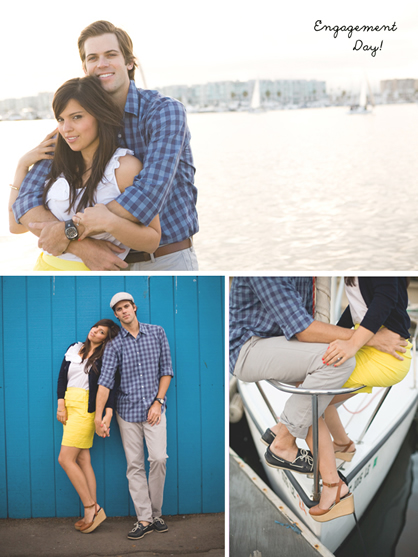 Courtesy of Smith, Here!
LL: What is your favorite part about creating content for "Smith, Here"?
SH: I think the more natural your content is, the more connection you will find. I try not to get too concerned about who is reading (which is sometimes hard to do), and rather right how I genuinely feel. l love brainstorming, working on the layout and then publishing the post. It feels like you have produced and created something, there is a sense of accomplishment with every post. Its a similar feeling after writing an entry in your journal that you desperately needed to update.
LL: Can you tell us a little about yourself?
SH: I love great conversation. I love seeing people do what they love (always inspiring to me) I love creative concepting. I love risk takers and do-ers. I love big families (I want like 4 kids) I love spontaneous road trips. I love change! (hard for me to stay in one spot) I am from Laguna Beach and went to college at Brigham Young University. After college I moved to New York, got engaged, married my dream man and I now live with him in Santa Monica. I work in downtown Los Angeles and was doing PR and Special Events but am now currently on the Brand Marketing team at Guess? Inc. I love anything involving design; interiors, graphics, type, photos, events and fashion!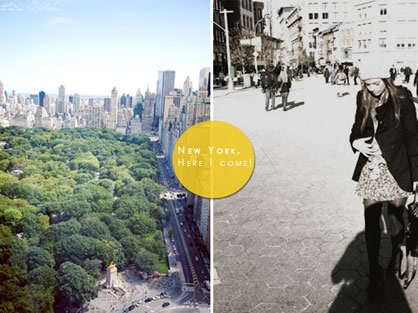 Courtesy of Smith, Here!
LL: What is the theme song for this phrase of your life, and why?
SH: I definitely have phases of my life broken down by songs. When I moved to New York after college it was "suddenly I see" by KT Tunstall (listen to it before a job interview, it will pump you up!) and When Joel (my husband) and I first met it was "Wildflower" by Tom Petty - We were free birds, traveling our way through college - not a care in the world. Right now, the song that comes to my head first is Florence and the Machine "You've got the Love." It just makes me happy. I can put this song on, and can sing in my car at the top of my lungs! We are in a happy spot. We are in the unique window of life, where we are newly weds, with no have kids yet and we are just enjoying our time together. Feelin' the love!
LL: What would you like to accomplish or create in 2012?
SH: Oh wow, great question. I have a long list going. Just a few: I want to take graphic design classes, I would like to put more time and energy into my blog. I would love to take drawing classes, I have such an appreciation for illustrators - that's a talent. And learn to be a better cook!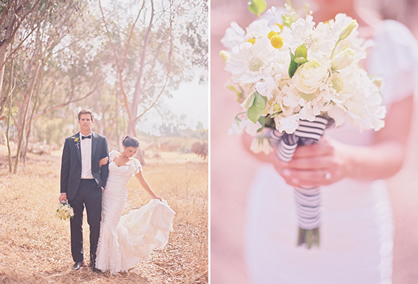 Courtesy of Smith, Here!
LL: What do you do when you aren't working on your blog?
SH: Working for Guess? Inc., weekenders with my husband, throwing and attending events, hunting at flea markets, attempting to cook, discovering home design stores and paperies!
LL: Share something your readers might not know about you
SH: My middle name is Dove - Yes, like the bird. No, my parent's weren't hippies. (It's a family name)
LL: What do you find most challenging about blogging about your topic?
SH: The beauty of having a lifestyle blog is that there is no real restrictions on content. Although, I would say sometimes my mind goes blank and I feel uninspired and unmotivated - slump days! But we all have them, right?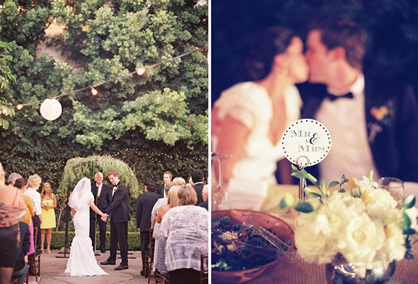 Courtesy of Smith, Here!
To keep up with Smith, Here! and Morgan's online adventures follow @morgandovesmith.
Tagged in: interview, blogger, q&a, joel, morgan, smith, here,