Born A Musician Site Helps Aspiring Musicians Make it Big
All you wannabe rock stars take note: New website lets you sell your music online, getting your music heard in hopefully all the right channels. Aimed at the around 62 million amateur musicians in the United States, BornAMusician.com allows artists to upload and promote their music through a variety of channels.
Featuring 150 online stores across the globe such as Amazon.com and iTunes, plus services such as free daily iTunes Trend Reports, the music website is an easy way to distribute your music as never before. After uploading your songs, you may sell them, produce a no-cost online magazine and have access to graphic design services for websites and CD covers.
Born A Musician covers all the basics musicians need to sell their music. Although promoting and distributing their songs through these digital channels, artists keep all their rights to their music, including 100 percent of their royalties.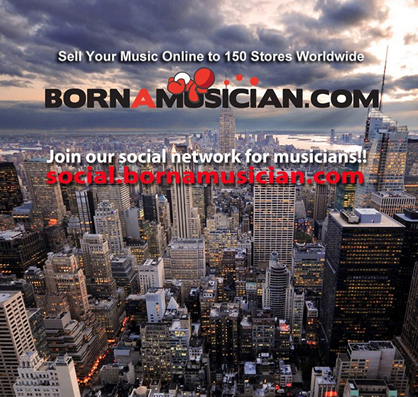 The service doesn't set performers adrift but rather mentors aspiring artists, offering help with mastering, recording, Web page design, widgets, consulting, photography, album art and press releases. Whatever your goals are, the music service offers a subscription package to meet your needs.
Born A Musician aims to empower musicians by offering the tools they need for success in an extremely competitive industry. Their goal is to educate artists concerning their rights, give financial security and provide all the information musicians need to build a business.
Born a Musician's founder, John Seda, has some impressive credentials behind his name. With more than 30 years' experience in the industry – including as a performer, songwriter, producer, audio engineer and sound engineer – he has worked with Grammy winners, gold- and platinum-selling artists, and Rock and Roll Hall of Fame inductees.
Every day a musician is born, acknowledges the website. With this service, that could be you.
For more information, visit www.BornAMusician.com.

Tagged in: music, website, online, radar, born a musician,