Top 5 Looks from Catherine Malandrino for Kohl's Collection
September 27th marks the unveiling of the newest limited-edition DesigNation collection for Kohl's by Catherine Malandrino. Drawing inspiration from the beautiful and bustling streets of Paris, the feminine fashion designer adds chic, classy and whimsical touches to her new collection exclusively for Kohl's. LadyLUX offers a sneak preview of Malandrino's pieces and five favorite looks of the collection. Shoppers better buy their favorite pieces quick; the collection is for sale online and in-store for a limited time! Oh là là!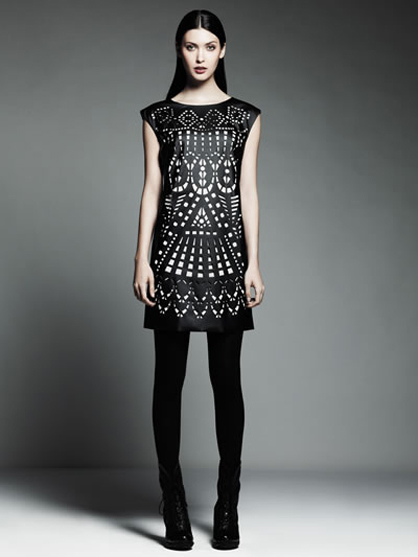 A simple black sheath dress is taken up a notch with an intricate geometric laser cutout detailing. Ladies can keep their Parisian style as pretty as can be by pairing the dress with black opaque tights and black ankle booties.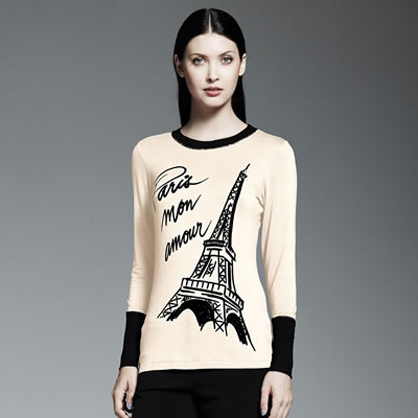 In the spirit of Paris, maintain a sweet and lovely look with a graphic black and white Paris tee. Flaunt the simple two-toned shirt complete with the Eiffel Tower and the phrase, "Paris, my love," during the day or out at night. Wear it with black slacks or a flared skirt and red pumps for a bit of color.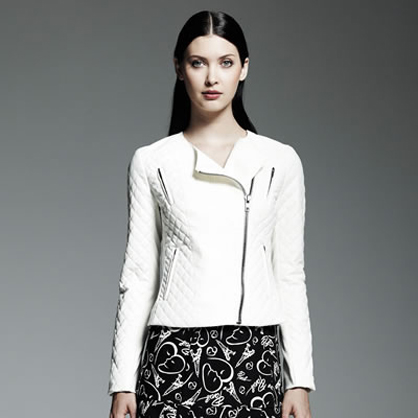 Relish in the rich feeling of a quilted leather motorcycle jacket. The silver zipper detailing and front flaps delivers a tougher appearance to the look when worn with a sweet black and white printed skirt underneath.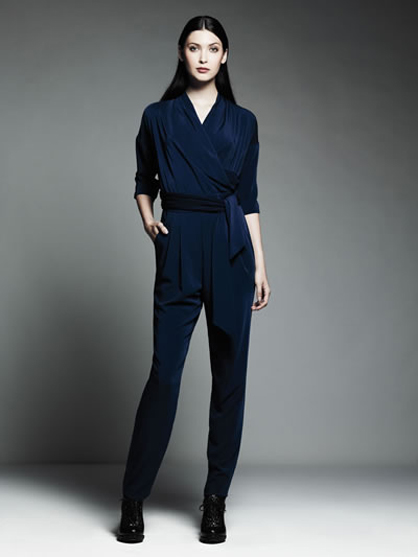 For an effortless look, jump into a navy-hued pleated jumpsuit. The wrap around front and tie belt offers an easy, plush and comfy-chic feel to this staple item. Create a bold statement by adding some sky-high heels and an extra-long sparkling necklace.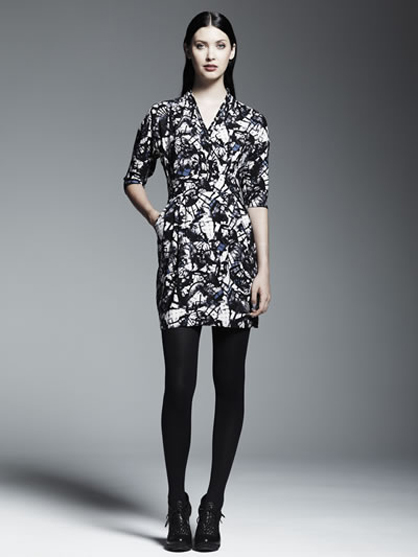 Add a bit of modern flair to your ensemble with a structural graphic print wrap dress. Inspired by the architecture of the Eiffel Tower, the blue, white and black striped print livens up the classic silhouette of the dress when paired with black tights and pointed toe pumps or flats.
Stay tuned for a LUX Giveaway from this collection!
Tagged in: designer, giveaway, collaboration, catherine malandrino, kohl's,