Celeb beauty guru Robert Bolanos gives fall tips
Whether it's shaping the perfect brow or mastering the smoky eye, Robert Bolanos is known for making eyes pop. He's worked with everyone from Jessica Alba to Queen Latifah and isn't shy about giving anyone a look fit for the red carpet. Bolanos stopped by LadyLUX to divulge what eye trends are best for fall.
"Fall makeup is the perfect time to go a bit darker and deeper with your shades. This year, olive shades for eyes flatter everyone," Bolanos said. "Gone are the browns and blacks. Instead, opt for eyeliners and shades that are gray and green. Shimmery olive green is my favorite. "
Bolanos recommends Bobbi Brown Shimmer Shadow in Forest or Sage. If matte is preferred over a sheen, he picks Olive Green 47 by Makeup Forever.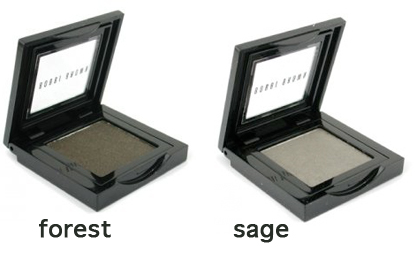 It's up to the wearer how much of the green shade she'd like to apply. The shadow can be applied to the lids alone, with cream in the crease and brow bone, he said, or you can just apply the shade to the crease for a touch of definition.
"Olive eyeliners also look great on all eye colors…Think of it like an updated brown," he said.
For eyeliner, the eye and brow guru recommends Makeup Forever Aqua Eyes in Bronze Green.
Just as with any other tastes, colors change every season. Instead of a classic red, why not try eggplant?
"Dolce & Gabbana in Dhalia is my favorite," he said. "It's not red or burgundy. Although red lips for holidays are a classic."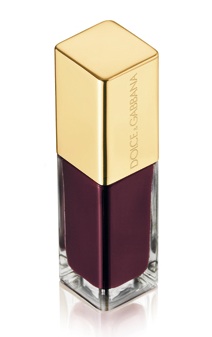 For cheeks, he advises to keep warm and bronzy, and don't go the pale route just yet.
"Think warm and natural," he said.
The highlighting/bronzing duo by NARS might do the trick.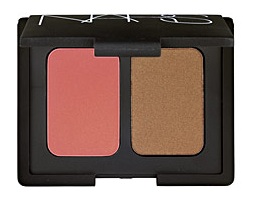 Robert Bolanos currently lends his brush to Lukaro Salon in Beverly Hills.

Photo credits: Sephora, Grab Your Cosmetics, Swide.com and Guru Makeup Emporium.
Tagged in: lux exclusives, makeup, cosmetics, beauty, eyes, lukaro salon, robert bolanos,