Celebrating the Holidays with a New Boyfriend
Show him off or leave him at home?
The holidays are rarely easy on relationships. Whether you're dealing with an intimidating mom, or figuring out if you're allowed a plus one on a party invite, it's especially fraught with peril when you are celebrating the season with a new boyfriend.
What to buy him as a gift also matters. If you've only been dating a few weeks, what should you buy him? Or should you bother with anything at all. Read on for expert advice.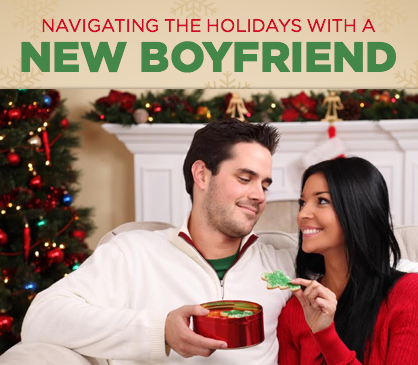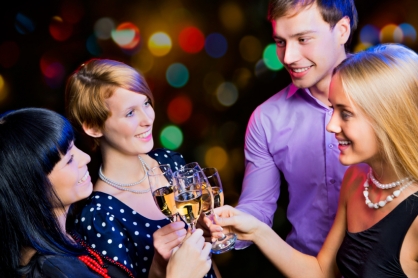 Handling a party invite
There are a few guidelines to folow if you are taking your new boyfriend to a holiday party for the first time. Sarah Patt, a relationship expert with It's Just Lunch Houston, said whether you're dating just for fun, or if you anticipate the relationship getting serious will determine which parties you take RSVP to as a couple this season.
"You don't want to bring a short term date to meet your boss. Also consider their personality - if they are fun and outgoing then this may be the perfect time to bring them to your friends holiday party. Bottom line, if you want them there be direct and say, 'I really want you to come with me' instead of beating around the bush," Patt said.
If you do decide to take them to the party, Patt shared her best advice:
Make introductions. If you do bring a date to a holiday party or event, mind your manners. Show that this person is important to you by introducing them to others and including them in conversation. The way your date acts in these situations is a good indicator if they can easily roll with the punches and get along in new situations.
Prep your date. Don't let your date walk into your holiday party blind. 'Tis the season for giving - so be sure to give them the low down on the dynamic with certain friends and/or your family, dress code and topics to avoid. Let them know about anything they can do to earn easy brownie points.
Make them comfortable. There is a fine line between comfortable and clingy. While it is your job to make the introductions and include your date in conversations, don't feel the need to babysit. Holiday parties are a great opportunity for your date to show off their personality and people skills, so don't be afraid to let them shine.
Find fun activities
Dr. Jane Greer, marriage and family therapist and Shrink Wrap media commentator, shared her thoughts on how to handle a new love this holiday season.
"Take him to fun activities, go ice skating, attend a party your friend is throwing, enjoy a dinner out followed by catching up with friends for dessert afterwards, see a movie or play, etc.," Dr. Greer said.
"As far as which parties to take him to, try to take him to friend/family gatherings rather than work-related ones. At those, you may get caught up with your co-workers and/or he may feel uncomfortable and out of place," she said.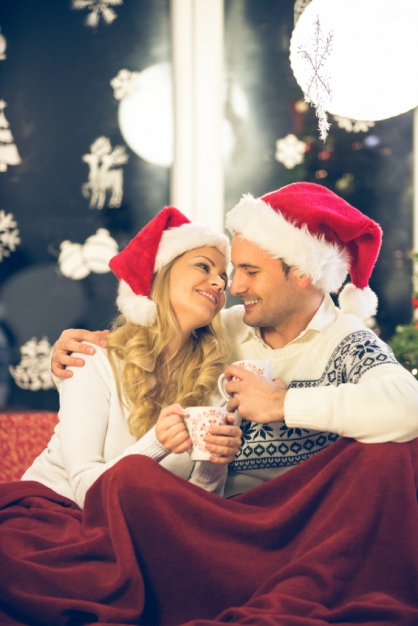 Gift giving in a new relationship
'Tis also the season to feel presured to buy your significant other the perfect gift. How do you know what exactly to buy? Patt shared her tips:
Keep it light. You've only been dating for a short while so you may be thinking, "is it too soon to buy him/her a holiday present?" It is never too early in a relationship to be throughtful. Buying someone a holiday gift is a gesture to let them know you are thinking of them and are in the holiday spirit. Incorporate a personal message to show you care, but don't over-stress. In the beginning of a relationship, sometimes it's better not to overthink gift giving.
Don't make it too friendly. You may not have had the "what are we talk yet," but you don't want to give a gift that you would give to your collegue or boss. If you are having a hard time picking something out try suggesting a new restaurant together or going ice skating. Suggesting a fun activity you can do together will bring you closer together.
Tagged in: relationships, holidays, gift ideas, new boyfriend,