Charitybuzz "12 Days of Giving": Luxury Auction Items
It's time to indulge in luxury for the holiday season and donate to a great cause with the Charitybuzz "12 Days of Giving" auction. Bidding is now open on 12 over-the-top experiences that would make an unforgettable gift for yourself or someone you really love.
Charitybuzz raises funds for nonprofits through online auctions with acclaimed actors and musicians, business and political leaders, star athletes, luxury travel, couture fashion, rare memorabilia and more. Since launching, Charitybuzz has raised more than $80 million for charity.
DAY 1 - The Ultimate 2014 Tribeca Film Festival Experience with Robert De Niro
Be a VIP and meet Robert De Niro at the Tribeca Film Festival. This package includes platinum access to gala premieres, premium screenings, after parties, VIP concierge service and much more.
Value: $35,000
Charity: Tribeca Film Institute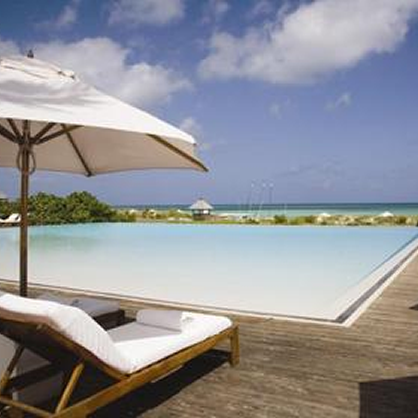 DAY 2 - A Round of Golf and Lunch with New York Mayor Michael Bloomberg
Hit the links with a guest and join the 108th mayor of New York on his golf course of choice, followed by lunch nearby.
Value: $100,000
Charity: The Humane Society of the United States
DAY 3 - LeBron James Audemars Piguet Watch with Engraved Signature, Dinner with Maverick Carter and VIP Heat Tickets
This gift has everything for a Heat fan. Take home a rare Audemars Piguet Royal Oak Offshore Chronograph limited edition LeBron James watch, complete with engraved signature, plus enjoy four VIP tickets to see the Miami Heat and dinner with Maverick Carter, LeBron's manager and CEO of LRMR.
Value: $100,000
Charity: The LeBron James Foundation
DAY 4 – Escape to Parrot Cay Resort
Mark this one off your bucket list. This luxurious getaway includes four nights at the new Miami Metropolitan by COMO hotel and five nights at the award-winning Parrot Cay by COMO resort in Turks and Caicos, named the world's #1 resort in the world by Conde Nast Traveler. The package includes a villa, personal butler service, an intimate boat trip and much more.
Value: $60,000
Charity: Parsons The New School for Design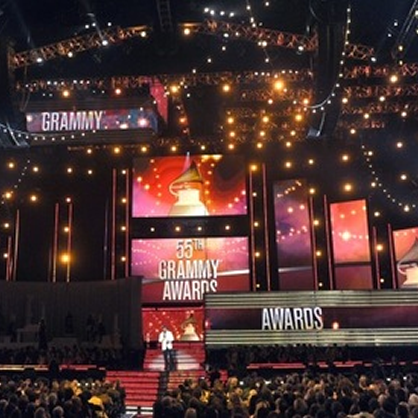 DAY 5 - Be a Star at The 56th Annual GRAMMY® Awards with Platinum Tickets and VIP Access
Feel like a start and fly to Los Angeles and go behind-the-scenes at The GRAMMY® Awards, with unique opportunities to meet your favorite celebrities at star-studded, private events throughout the weekend, plus enjoy platinum seats for Music's Biggest Night®.
Value: $100,000
Charity: The GRAMMY Foundation
DAY 6 - A Broadway Getaway with Neil Patrick Harris
Experience the best of Broadway with Neil Patrick Harris. Fly to New York, enjoy two VIP tickets to one of Broadway's newest shows Hedwig and the Angry Inch, take a backstage tour with star Neil Patrick Harris, join him for a drink in his dressing room, plus stay at The Palace Hotel and more.
Value: $30,000
Charity: The Actors Fund
DAY 7 - Tee Off in the UK with Golf Legend Gary Player
For the golf lover. Enjoy an all-inclusive golfing experience at the prestigious pro-celebrity Gary Player Invitational charity golf tournament. Enjoy luxury accommodations, rub shoulders with the world's top professional golfers and celebrities, plus score a spot in the Pro-Am playing with Gary Player at the exclusive Wentworth Club.
Value: $50,000
Charity: Laureus Sport for Good Foundation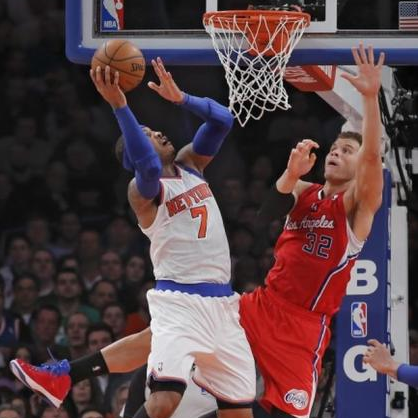 DAY 8 - Meet Amy Adams at the Premiere and After-Party of American Hustle
Roll out the red carpet with two coveted VIP tickets to the premiere and after-party of David O'Russell's highly anticipated film American Hustle, starring Amy Adams, Christian Bale, Bradley Cooper, Jeremy Renner and Jennifer Lawrence. Even better, you'll get to meet Amy Adams on the red carpet and stay at The Kimberly Hotel.
Value: $25,000
Charity: Dominic M. Aguilar Special Needs Trust
DAY 9 - Pitch your idea to Harvey Weinstein, Plus Attend The Weinstein Company's Oscar and Golden Globes Parties
It's a screenwriter's dream come true. Spend 30 minutes pitching Hollywood icon Harvey Weinstein, plus attend The Weinstein Company's Oscar and Golden Globes Parties, where a Weinstein Company publicist will introduce you to a who's who of celebrities in attendance.
Value: $100,000
Charity: The Rose Home
DAY 10 - The Ultimate NY Knicks Experience with Carmelo Anthony
Win eternal favor with your favorite Knicks fan. Score inside access to a Knicks practice, a pre-game shoot-around, and VIP seats to watch the Knicks play the LA Clippers. You'll get to meet the teams, have dinner with Carmelo Anthony and much more.
Value: $30,000
Charity: Carmelo Anthony Foundation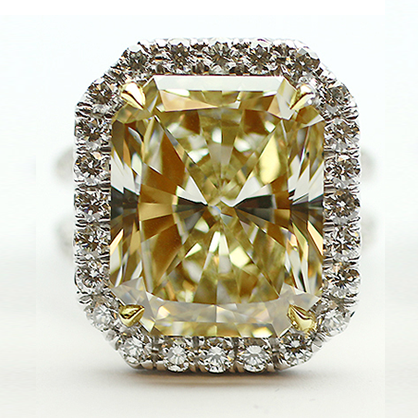 DAY 11 - Exquisite, One-of-a-Kind 13.85 Carat Yellow Diamond Ring
Take home a stunning rectangular brilliant yellow diamond ring in hand crafted platinum and 18-karat yellow gold, donated by R&R Jewelers.
Value: $375,000
Charity: Art of Horology
DAY 12 - Lunch with Sarah Jessica Parker and Matthew Broderick
Fun for fashionistas and Broadway fans alike. Join this charming and talented power couple at The Breslin Bar & Dining Room in New York City for an intimate lunch.
Value: $25,000
Charity: The RFK Center for Justice and Human Rights
Charitybuzz has also now launched its full 2013 Holiday Gift Guide featuring hundreds of additional experiences available through December 19, with access to some of the world's biggest celebrities, athletes, luminaries and events, from Katy Perry to the Super Bowl.
Tagged in: holiday 2013, gifts, non-profit, gifts that give,