Charitybuzz's Mother's Dream Day Auction Offers Dreamy Luxe Gifts
Sure, flowers usually work great, but if you really want to wow Mom this year, try charitybuzz's Mother's Dream Day auction. Packed with exciting exclusive options, such as meeting with Ben Affleck and a stay at Tommy Hilfiger's Caribbean estate, they are one gift that won't wind up in the trashbin. The top luxe online charity auction site around, charitybuzz invites you to honor your mother through more than 100 tantalizing celebrity, entertainment, travel, jewelry and other packages. Thrill her with a showbiz lunch with Kevin Bacon and Kyra Sedgwick, dazzle her with a blue diamond made from "True Blood" star Ryan Kwanten's Hair by SKY and LIVI, or surprise her with a private tennis lesson with Rafael Nadal in Mallorca. These auction items will make your mother's day and make her feel good knowing her one-of-a-kind gift is also giving to a great cause. See below for some of LadyLUX's top picks. Bidding is open until May 7 on most items. For more information and to see all the items and benefitting charities, visit www.Charitybuzz.com/MothersDay.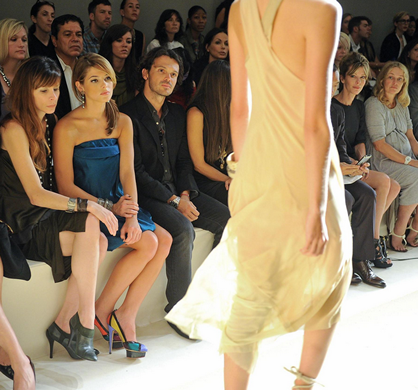 The Ultimate New York Fashion Week Package for 2
Experience fashion like never before with this fabulous trip to New York Fashion Week in September 2013. Fly first class to NYC on American Airlines and stay in a posh suite at the Mandarin Oriental New York. Head to the Monique Lhuillier Ready-to-Wear runway show and the Badgley Mischka runway show with two tickets for each. Finish off your fashion extravaganza with a $2,500 shopping spree at the Monique Lhuillier Salon on Melrose Place and tickets to a Broadway musical. Proceeds benefit Race to Erase MS.
Private Tennis Lesson with French Open Champion Rafael Nadal in Mallorca
Take to the court with the chance to play with champion tennis player Rafael Nadal in Mallorca, Spain. After watching him practice for one hour, the lucky bidder gets a 30-minute private lesson with the tennis pro. Well-known as one of the greatest tennis players of all time, Nadal has won 11 Grand Slam singles titles, the 2008 Olympic gold medal in singles and a record 19 ATP World Tour Masters 1000 tournaments. Proceeds benefit the Forever Dream Foundation and Rafael Nadal Foundation.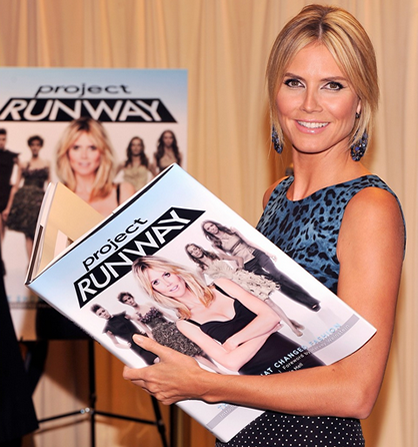 Meet Heidi Klum at the "Project Runway" Finale at NY Fashion Week in September
With this one-of-a-kind experience, you and a fortunate loved one will join Heidi Klum and the "Project Runway" Season 12 finalists as they display their new lines at New York Fashion Week. When the show is over, you two can meet Heidi in person – with camera in tow. Proceeds benefit New York Women in Film & Television.
2 Tickets to the Daytime Emmy Awards in Beverly Hills
On June 16, you and a guest will attend the telecast of the 40th Annual Daytime Emmy Awards at the Beverly Hilton Hotel in Beverly Hills, Calif. Tickets include the pre-show cocktail reception and dinner, plus the exclusive VIP reception following the show. These tickets are not available to the public. Proceeds benefits The Actors Fund.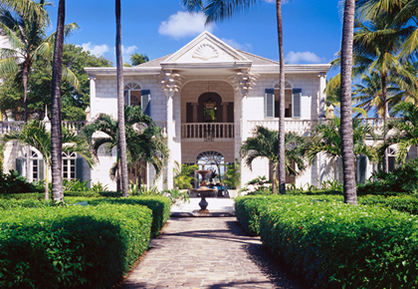 Spend a Week at Tommy Hilfiger's Private Beach Front Estate in Mustique
Spend a breathtaking seven days at Tommy Hilfiger's private "Palm Beach" estate in the Caribbean island of Mustique with its fine white beaches and sparkling turquoise waters. You and 15 guests can experience the luxury of the six-acre classical beachfront property, which boasts a spacious, stylish plantation-style residence designed by Arne Hasselquist and Oliver Messel, a luxe beach house just off the coast, guest cottages, all the latest amenities, and a private chef and full staff. Proceeds benefit Race to Erase MS.
See more Mother's Day Gift Ideas
Tagged in: radar, gifts, charitybuzz, auction, mother's day,