Create a Dazzling Online Dating Profile
Win them over before you even meet
Anyone who has dated online spends plenty of time sifting through dozens – even hundreds – of profiles. There are those that immediately attract your attention, as well as those that turn you off at the start.
It takes a special blend of creativity and realism to create an amazing online dating profile. You want your personality to shine through, and you want pick just the right photos.
Nearly any woman who has posted an online profile has received plenty of attention from the kind of guys they don't want to date. Here's how to ensure that you receive attention from the kind of guys you actually want to date.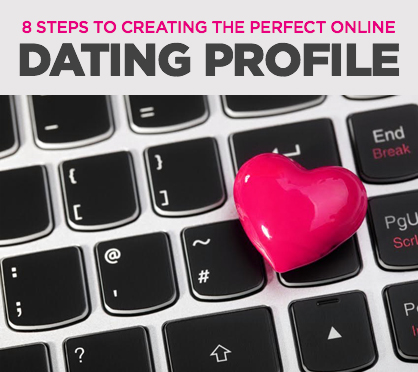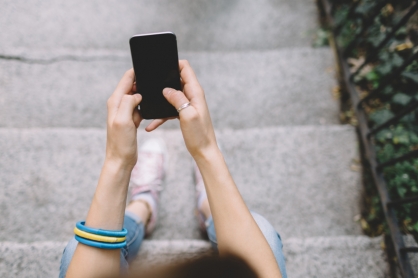 Who is dating online
Online dating has come a long way in the past decade. When the Pew Research Center first polled adults on online dating in 2005, only 44% of survey respondents said they found online dating as a good way to meet people. By 2015, this number had jumped to 59%.
In the U.S., 15% of adults say they've used online dating sites or mobile dating apps, according to the latest Pew survey. That figure can be a bit misleading because it includes all adults, of all ages, whether in relationships or not. When you look strictly at single adults in the U.S., 40 million people have used online dating services. That's approximately 40% of the single-people dating pool in the U.S., according to Match.com.
Younger people are using online dating more, with the number of adults ages 18- to 25-years-old who have tried online dating tripling from 10% in 2013, to 27% in 2015. But it's not just for the younger set. Another group seeing much more online dating are older adults ages 55- to 64-years-old, with 12% of adults in that age group trying online dating in 2015, versus only 6% in 2013. Admittedly, though, it's the mobile dating apps such as Tinder that are drawing in the younger audience.
Regardless of the numbers, there are still plenty of people who try dating online but never meet. One-third of all survey respondents told the Pew Research Center that they'd never met anyone they had talked to via online dating sites.
But plenty of people need help with their dating profiles. The survey showed that 22% of online daters have asked someone – usually a friend – to help them craft their dating profile. So, rather than depend on someone who might not be an expert at online dating, listen to the sage advice of relationship experts on what to include in your dating profile.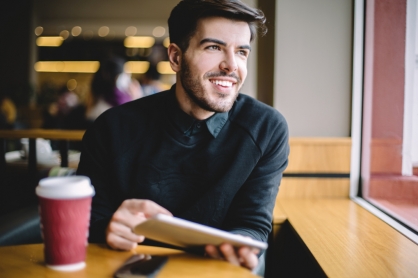 8 tips on what to put in your profile
Justin Lavelle, communications director at BeenVerified, an online dating background check platform, shared his best advice.
1. When choosing a profile pic, go with action shots rather then head shots. Believe it or not, action shots like playing tennis, surfing, or playing piano garner more messages than the typical head shot. If you go with a close up or head shot, skip the sexy pout and go with a big smile and make sure your photo is less than a year old," he said.
2. Make sure your real life hobbies come in to play in your profile. "People want to know how you'll fit into their life and if your interests will be a good match. Think sports, hobbies, live music, or politics."

"Online daters are more prone to use their smart phone for online dating these days, which leads to less in-depth emailing and more messages that are the equivalent of a text. This is fine for initial convos but not ideal if you're trying to find out more about a potential suitor. The trend is now shifting to using a real computer and taking the time for real emails and exchanges to better know the person," he said.
When you choose your main photo for your dating profile, choose it wisely. Color is important, according to Janna Beatty, author of Quintessential Style, Cultivate and Communicate Your Signature Look.
4. Before snapping that photo for your online dating profile, think about what you want to communicate. It is true that a picture is worth a thousand words. When men were polled about the colors they like to see on women, they were rated lower by the men when wearing blue than if they are wearing red or black. Pink was considered to be a romantic, feminine and caring color to wear. But whatever you do, stay away from yellow-green. It ranked as the color with the lowest appeal to men, Beatty said.
5. What you write matters, too. Keep your profile positive. No one wants to feel mad, sad or depressed after they read your profile. Leave out the negativity about your outlook on dating, or life, and save that for once you get to know someone better. Be very cautious in the words you use to express who you are. Even if your friends know – and love – your sarcastic wit, that can come across poorly in an online dating profile.
6. Don't answer too many questions on dating sites such as OK Cupid and others that allow you to take quizzes with literally thousands of questions about your likes and dislikes. You can end up oversharing, even unintentionally, and turn someone off with a glib response that you don't even remember answering.
7. Even if you're passionate about politics or religion, keep it light in your profile. Of course you can mention your preferences, but don't include too much information because, again, it could turn off someone who is, in actuality, exactly like you. Most people assume what you read on an online dating profile is just the tip of the iceberg, so if you talk in detail about your position on the candidates in the upcoming presidential election, they'll assume that you are obsessed and it's the sole focus of your life. When in reality, you're just an interested voter. Keep everything in moderation on a dating profile.
8. Overall, keep your profile light and personable. Give a sense of who you are, without telling your life story. You should always leave them wanting to know more. Because then they'll contact you and you will have the opportunity to decide whether or not you want to date them, and get to know them better. If you turn people off in your profile, you'll never hear from them and never get to make the choice as to whether they're your type or not.

Tagged in: relationships, online dating, dating profile,