LUX Travel: Culinary Retreats for Foodies
If you're one to constantly snap photos of your dish at restaurants or what you cook up at home, then you're definitely a foodie. Why not infuse your next vacation with some cooking classes? Here are three culinary-inspired getaways that were created just for foodies all around the world to enjoy. Food enthusiasts will rejoice over these retreats in Mexico, Thailand and Morocco while savoring the yummy tastes that each has to offer.
Master Mexican Cooking at Hotel Guaycura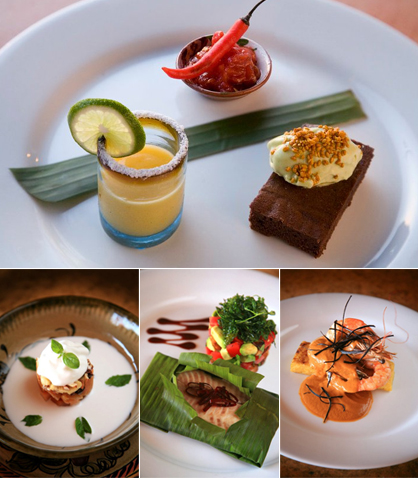 In Mexico's artist enclave of Todos Santos is Hotel Guaycura, the ultimate destination for foodies and cultural enthusiasts seeking an authentic immersion into the exotic culture. This hotel offers an exclusive luxury six-day culinary package, Guaycura Gourmand, intended for travelers wanting to delve into rich flavors, creative culture and stunning landscapes of the coast.
This package is the ultimate fantasy for foodies with its wide array of culinary classes and opportunities to work alongside a top chef of Mexico. Travelers will make a visit to Guaycura's organic farm and discover the local and sustainable farm-to-table practices of the restaurant known for using lettuce, tomatoes, squash, mango, avocado and herbs in most dishes. They can also refine their culinary skills and learn to prepare organic, regional dishes with a Mediterranean twist. Guests' last days will include a dusk bartending session with fresh, tropical cocktails, a historic tour of Todos Santos and finally a gourmet tasting dinner with wine pairing.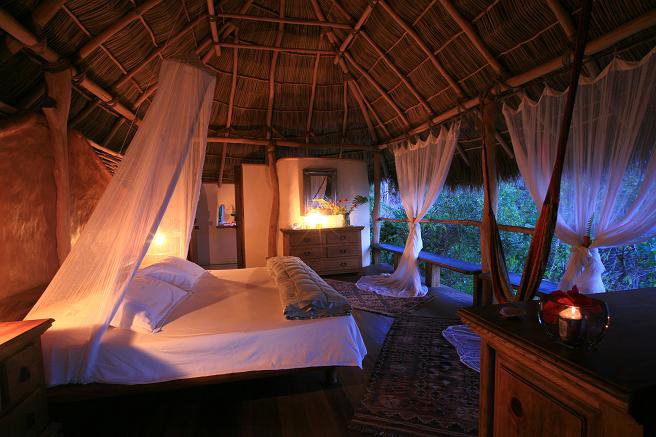 The 14-room boutique hotel will feel as intimate as ever when guests stay in the rustic cabanas nestled in the jungle and cooled by ocean breezes. Guests will experience nature at its finest and the simplicity of being unwired with the electricity-free rooms.
Take a Thai Culinary Adventure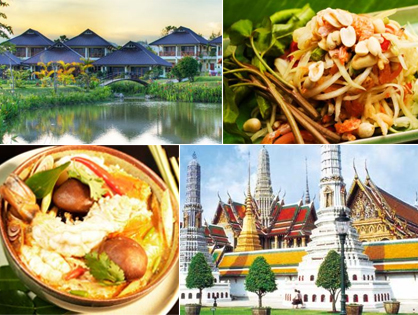 For travelers who love to taste an exceptional combination of exotic, sweet, tangy and peppery spices with fresh ingredients and a beautiful presentation, a Thai culinary tour should be on their agenda stat. This nine-day vacation will teach guests about the Thai culture and scrumptious cuisine in both cities and rural locations. Attendees will love the bustle of Bangkok, the charm of Chiang Mai, the tranquil rural mountain villages and the hospitality of the Thai people.
In the Thai culture, family recipes are passed down from generations and the cooking is taught at home. Attendees will learn Thai cooking in various locations, including Bangkok and Chiang Mai cooking schools with home-style learning environments, in open-air, Thai-style kitchens surrounded by aromatic herb gardens, rice paddies and orchards. In each class, cooking enthusiasts will learn to select ingredients, combine spices into curry pastes and prepare a full Thai-style meal—then eat it afterwards!
Guests have the luxury of staying in a five-star riverfront hotel and boutique riverside resort during their vacation. Top sights to visit include a tuk-tuk ride to Grand Palace and Wat Phra Kaew, the Hall of Opium museum, a jungle elephant ride along the Ping River and climbing up the steps to Doi Suthep Mountain.
Learn Morocco's Culture through Cooking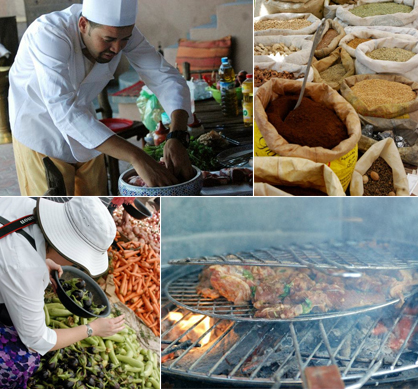 Travelers can journey off to Morocco for a nine-day trip to experience its culture through the exquisite cuisine blending the most delectable Arabic, Berber, French and Spanish influences. During the Moroccan cooking tour, guests will visit Casablanca, the town of Essaouira, a small Berber village in the Atlas Mountains and, finally, the mecca of Morocco, Marrakech.
Cooking classes will begin in Essaouira overlooking the ocean and continue with activities like a donkey ride to a Berber village souk for fresh vegetables and meat for a Moroccan barbecue. Visitors will then enjoy a full-day tour of Marrakech, including its famous and colorful spice shops, and learn all about Moroccan cooking by incorporating spices and rich flavors into the dishes.
Guests will stay in a five-star hotel and stunning Moroccan riads for peace and quiet in between culinary adventures and activities of village tours, a waterfall hike, tea with a local village family and sight-seeing in the Casablanca Hassan Mosque, the Yves Saint Laurent Gardens and the main square of Marrakech.
Tagged in: lux travel, cooking, luxury travel, cooking class, culinary retreat, food travel, foodie retreats, hotel guaycara,