Current Obsessions: fashionable favorites
LadyLUX staffers are surrounded by fashion 24/7! More so than often we find products that are completely drool-worthy and must immediately be placed in our closet. Here are our personal picks from Shopbop.com that we are currently obsessing over!
Herve Leger Graffiti A Line Dress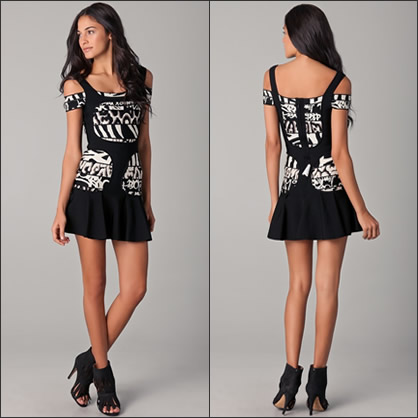 "Oh Herve Leger -- what can I say other than I love how Herve dresses fit my curvaceous figure and enable me to feel my absolute BEST. Whether it's a night out, black-tie event or a day in the office, my heart belongs to Herve. I'm LUX'ing over the new wears and how the brand has stepped out over the last few runway seasons creating, in my opinion, wearable art. The Graffiti A Line Dress in black and cream is a great example of traditional bodycon with a touch of flirty femininity. With pops of banded animal print throughout, this dress is sure to turn heads and add a confident spring to any woman's step."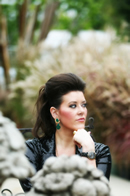 Elizabeth Wahler
Founder & CEO
@LUX4Good
Alexander Wang Anouck Chelsea Boots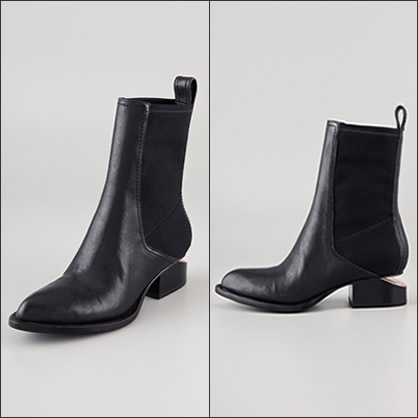 "Alexander Wang Anouck Chelsea boots are perfection with its unique notch heel, over-the-ankle shaft and canvas panels. These booties feature a 1.5 inch heel which make it easy for everyday ensembles in jeans and running around but with its sleek silhouette, they are also chic enough to pair with a dress for an effortless look."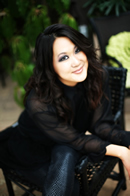 Annette Tang
Fashion Editor
@theversastyle
Haute Hippie 'Come Sail Away' Blouse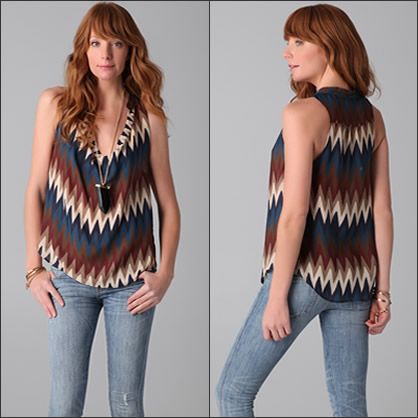 "As a fan of the modern bohemian look, I can't resist the Haute Hippie Collection. Between the chevron stripes, earthy tones and cowl neck, the 'Come Sail Away' blouse is my current obsession. A versatile piece, it can be worn under a blazer at work or solo with a pair of skinny jeans for a night out. A mandarin collar, asymmetrical hem and ruching details in the back create a sexy silhouette."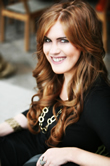 Jessica Wilson
Marketing Manager, Digital Analyst
@JessieMWilson
Alexander Wang Diego Bucket Bag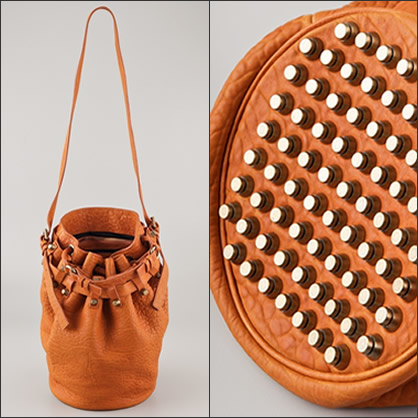 "Every gal needs an everyday shoulder bag and the Diego Bucket Bag by Alexander Wang is a must-have! Made of pebbled leather in a trendy tangerine color, this bag gets even cooler with oversized brass studs at the front pocket and bottom. Pair it with an assortment of outfits. Practical and stylish! What more could you want?"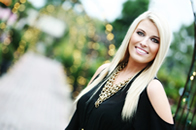 Mariah Pringle
Editor, Merchandise & Trend Coordinator
@MariahPringle
Haute Hippie Phillips Skirt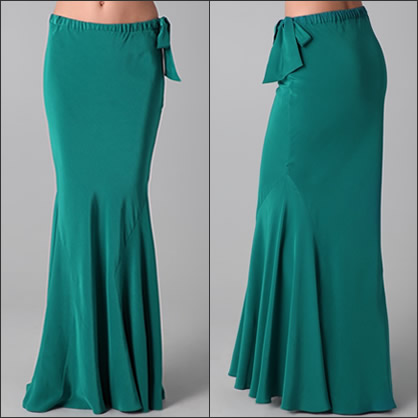 "My current obsession is this Haute Hippie Philips Skirt. I have always loved the feminine and fitted cut of a mermaid skirt. This color really does invoke feelings of a mermaid with the deep green that looks especially vibrant on this silk material. Comfortable, feminine and fashionable, this is definitely a wardrobe staple that can be dressed up for a night out on the down or down for any fun and flirty daytime outing."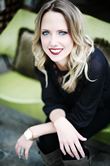 Jocelyn Turner
Community Manager, PR Liaison
@JocelynTurner
Zero + Maria Cornejo 'Aka Tunic'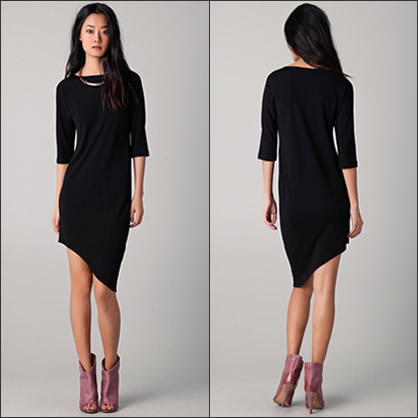 "The Zero + Maria Cornejo 'Aka Tunic' is my current obsession because it is the little black versatile dress. The brand's collection is all designed and made in the US and independently owned. The tunic/dress is catchy enough to be unique, but won't stand out so everyone in your office will remember it every time it is worn."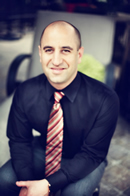 Rob Poitras
CTO & Digital Innovation
@FashionLuvr
Tagged in: shopbop, fashion, alexander wang, hervé léger, herve leger, haute hippie, shopbop.com, zero + maria cornejo,