LUX Party: Decorating gingerbread houses
It's surprising what a little icing, some candy and some prebaked, preassembled gingerbread houses can do to put you in the holiday mood. We at LadyLUX discovered that gingerbread house decorating is a seriously good time when we got together for our annual Christmas party.
We gathered together endless bowls of colorful candy – including licorice, peppermints, gumdrops, peppermint bark and candy canes – and did our best to decorate our houses with some serious LUXie style.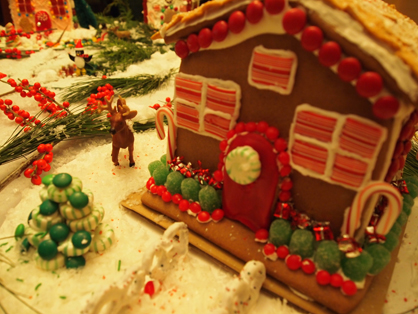 After a few hours, our boring brown houses had been festooned with endless colorful decorations in red, green, white, trendy vibrants and more. And each house was surrounded by its very own winter garden.
We went the easy route and chose some prefab houses, but if you are more industrious, you can bake your own or try for graham cracker walls. Don't forget to buy a storm of candy for truly unique houses and to make colored icing!
We invite you to create a little holiday magic of your own and participate in one of the most fun Christmas activities around. Post photos of your houses on our Facebook page. We bet ours are cuter!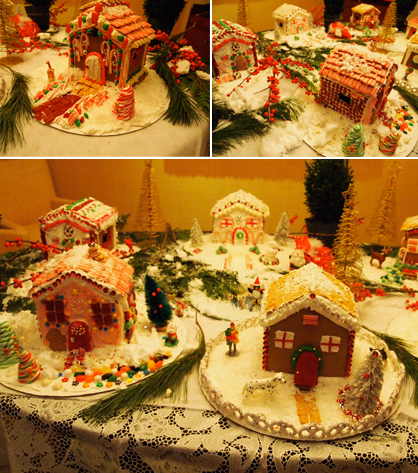 Tagged in: holiday, christmas, decorating, party, gingerbread, gingerbread houses,