Del Mar Races: Opening Day Scene and Hat Contest Recap
July 18th marked the 75th anniversary of the Del Mar Racetrack. This year's Opening Day at the horse race track was nothing less than previous years, bringing in over 47,000 attendees flocking in from all over the West Coast just to gather "where the turf meets the surf," reported the Del Mar Thoroughbred Club. That means, for the eighth straight year, Opening Day produced a new high mark for first-day on-track attendance. That new record also means that even more women attended, wearing many different hats to participate in the famous "One and Only Truly Fabulous Hat Contest."
For 18 years, women have been showing their own sense of fashion by their hats at Opening Day. Every year the hat contest gains even more publicity and additional women partaking in wearing glamorous hats and the decorating trend. Women who designed hats participated in the hat contest by registering and walking in the hat parade to let everyone adore their precious creations up close and compare them to the other competition. Hat aficionados congregated with those alike for the hat contest which has become one of the most stylish and fashion-forward events during the summer in Southern California.
The hat showdown was judged by categories and expanded into five categories this year including Best Racing Theme, Best Flowers, Funniest/Most Outrageous, Most Glamorous and the newest category, Best Fascinator.
For each category, first place winners won $300, second place $200 and third place $100. There was an exception for the very first Best Fascinator winner, who won a prize of $100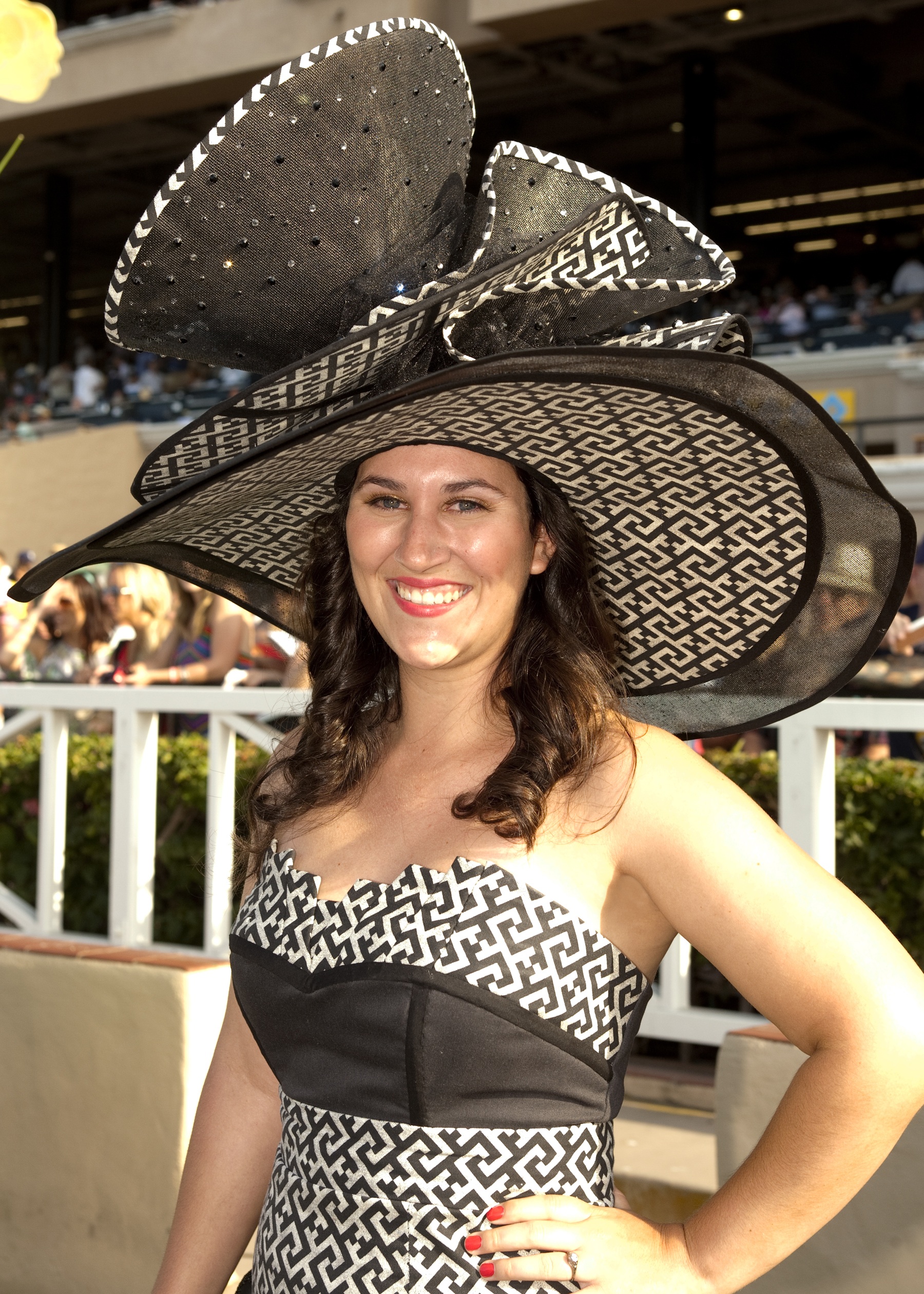 via Benoit Photo
The winner who took home the Bing Crosby grand prize and first place prize for the Most Glamorous hat was Daniella Lopez of Imperial Beach. Lopez designed her hat to match her dress which flaunted a black and white checkered design. Her enormous hat was accented by her red lipstick and nail polish.
She received a few extravagant prizes including $300, two roundtrip flights to anywhere in the U.S. aboard American Airlines and a freshwater pearl necklace worth $1,750 courtesy of the Diamond Boutique of Del Mar.
To learn more about the Del Mar races, the Del Mar Thoroughbred Club and the hat contest, visit www.dmtc.com.
Tagged in: hat contest, opening day, del mar racetrack, hat decorating, one and truly fabulous hat contest, del mar thoroughbred club, horse racing, del mar, ca,