Designer Rubin Singer at Neiman Marcus Beverly Hills
New York based designer, Rubin Singer is climbing his way up the fashion ladder and fast becoming a favorite among celebrity stylists, editors and socialites alike. The creative genius behind Beyonce's jaw-dropping Super Bowl outfit is currently on a trunk show tour in Neiman Marcus stores across the country.
We had the pleasure of attending his most recent viewing in Neiman Marcus Beverly Hills, where he told us the inspiration for his Spring and Fall/Winter 2013 collections.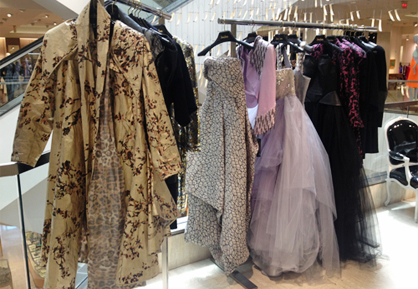 "Both collections are based off of two very different subject matters. Spring is inspired by a John Everett Mallais' painting depicting the death of Ophelia, the tragic heroine from Shakespeare's 'Hamlet'. I was fascinated by the painting because of the vibrancy of the colors juxtaposed against the sullen and morbid death of this beautiful woman." The collection consists of gorgeous, delicately detailed gowns and cocktail dresses that range from muted tones to vivid colors.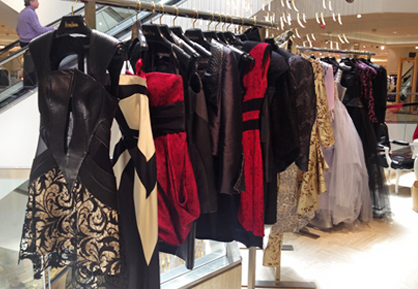 "My fall collection is entitled 'Valkyrie's Dominion'. Valkyrie is a Norse Viking mythological god, who decided which women would die in battle. This collection is very much inspired by these strong, forceful and powerful warrior women." The line is sophisticated with a touch of rebel attitude, featuring lots of leather that beautifully countours the female form.
With a growing list of celebrity clientele and runway shows in New York and Paris, we see no slowing down for this up-and-coming designer. If you're interested in purchasing any of Singer's fabulous pieces, visit your nearest Neiman Marcus store.
Tagged in: fashion, designer, spring, collection, summer, fall, winter, women, women, beyonce, brand, rubin singer, exclusives,