DIY: 4th of July Party Ideas
The 4th of July is almost here! If you're in a party planning rut and fresh out of creativity, you've come to the right place! LadyLUX did a little research to bring you fun and festive do-it-yourself solutions that will make your party an absolute hit. From what food to serve to how to paint your nails, we've got you covered. So whip out your craft supplies and let's put on a celebration our forefathers would be proud of!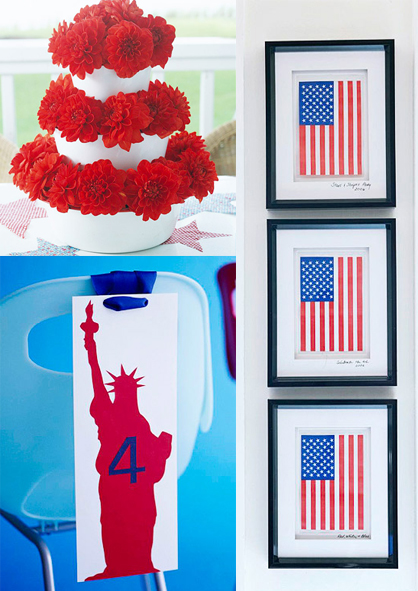 An easy way to spruce up your house is with fresh flowers! Arrange red daliahs in three graduated containers for a flower-works centerpiece. Leave an open space on the wall for a row of framed flags to add a little patriotic glamour! Dress up your chairs with our nation's most recognizable landmarks like the statue of liberty or empire state building. Simply download a pattern, adhere onto cardstock and tie it with ribbon on the back of the chair.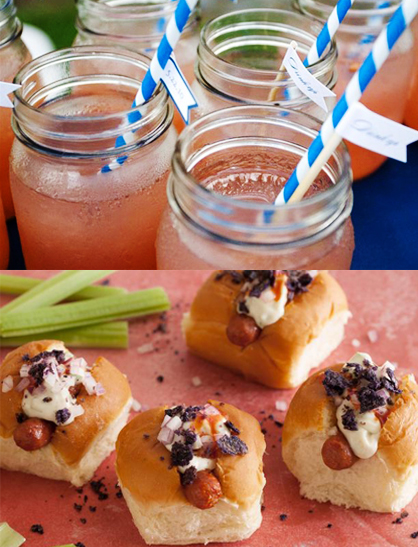 No one wants to be slaving away in the kitchen especially on a hot summer's day, so these delicious Buffalo Puppies are perfect for an outdoor soiree! The mini hot dogs only take 20 minutes to make so you'll be spending less time in front of the stove and more time hanging out with your guests. A fun and eco way to serve refreshments to your friends are in mason jars! Decorate the jars in nautical flair with name tags on the straws for festive drinks.This way guests can keep there customizable jars all party long so no clean up is requred and no cups go to waste.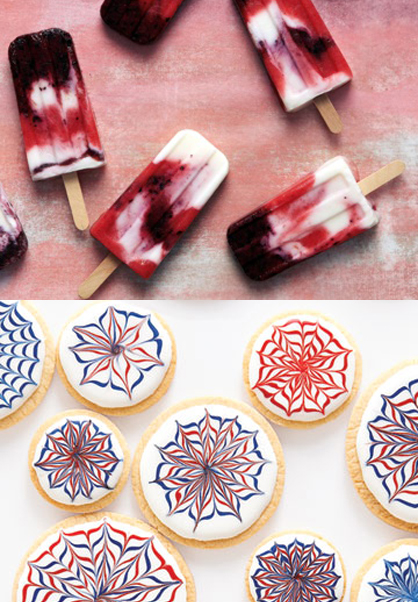 Instead of the typical "flag cake", go for something unique and unexpected! These delectable firework cookies and refreshing firecraker ice pops will get rave reviews from everyone! Have some family fun by bringing the kids into the kitchen to help decorate and add their finishing touches.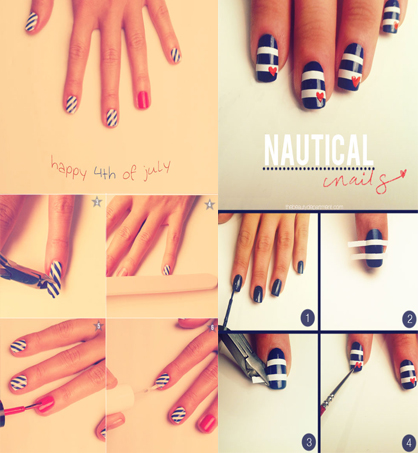 The hostess with the mostess should have perfectly manicured nails to compliment her lovely decor. Either of these adorable options will work perfectly for the 4th! With easy step-by-step directions, you can take all the credit for your beautiful nail art.
Tagged in: food, 4th of july, desert, party ideas, do it yourself, drink, nautical nails,