Try It: 5 Spring DIYs
In addition to warmer weather and budding florals, spring provides a fresh beginning and a perfect opportunity to revamp your home décor. Get into the spring spirit with a few DIY projects that are sure to brighten your space and get you out of hibernation. Here are five to try right now:
Painted Mirror Trio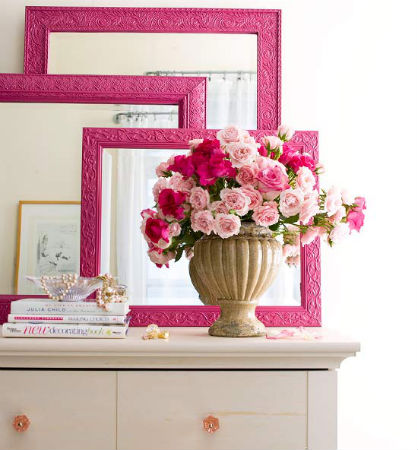 Give an antique mirror a spring makeover with a few coats of fresh paint to complement your décor. Amplify the effect with a trio of mirrors, perfect for your mantle or atop a dresser. Complete the setup with a bouquet of flowers in similar hues.
Outdoor PIllow Covers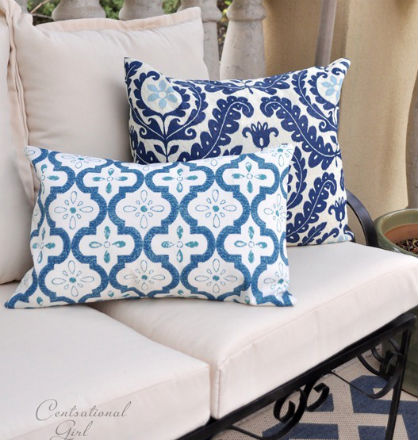 Create the perfect alfresco entertaining area with interchangeable DIY pillow covers to suit the season. Choose an outdoor fabric in bright colors or bold prints to add a pop of personality to your furniture. A little color goes a long way.
Motif Painted Lampshade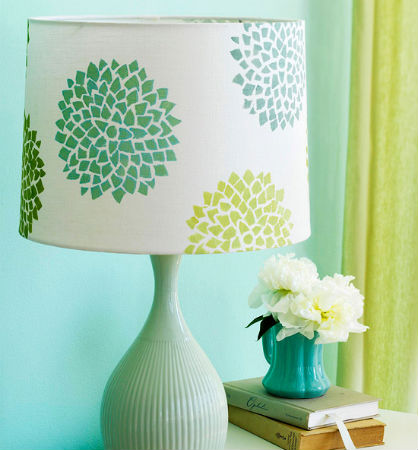 Introduce a spring palette into your home with a DIY motif painted lampshade. With the help of rubber stamps and a plain shade, the possibilities are endless. Soft florals, or a fun chevron or sunburst pattern will brighten any room.
Chalkboard Herb Pots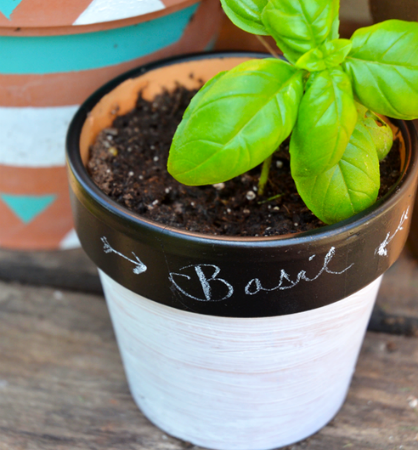 Trendy and inexpensive to make, these DIY chalkboard herb pots are perfect for any chef looking for fresh ingredients. With a few terracotta pots and chalboard paint from your local craft store, you can create a small herb garden for your back patio.
Mosaic Serving Tray
For the hostess with the mostess, a serving tray is the ultimate entertaining companion. Beautiful and functional, this mosaic serving tray is the perfect way to serve your favorite cocktails. Crafted out of sea glass, these gems create a gorgeous reflection when they hit the light.
See More DIY Ideas
Tagged in: spring 2014, home, diy, decorating, lux home,