Emmy Awards 2013: Trends in Color
There were a range of mini trends on the Emmy red carpet this year, with hard-to-miss fashion statements in glam greens, pristine pastels, vibrant brights and, of course, basic black. Here are our favorite color trends to kick off award season.
Green Goddess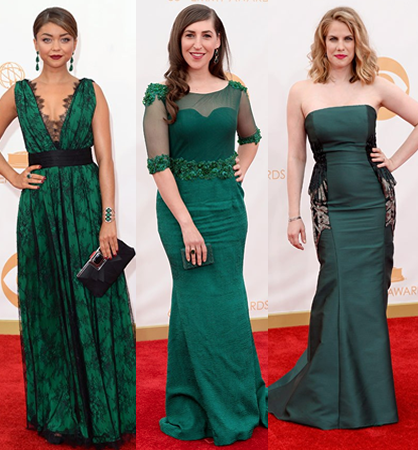 Going green is more than just an environmental trend. Anna Chumsky, Mayim Bialik and Sarah Hyland chose emerald green as their statement color of the evening, and they wore their frocks well.
Ice Princess
You're never too old to opt for icy pastels. Kerry Washington, Zooey Deschanel and Claire Danes wore a range from ecru to pale blue, proving once again why these fashionistas are often spotted on Best Dressed lists.
Basic Black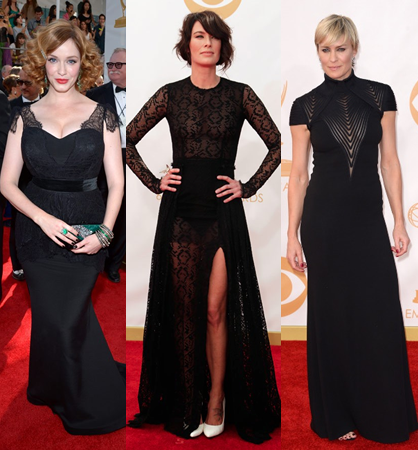 It's hard to go wrong with the red carpet staple shade of black. Christina Hendricks, Robin Wright and Lena Headey proved that they could each wear the look their own way, from Headey's goth style to Hendricks' va-va-voom stunner, and still do it exactly right.
Bright Lights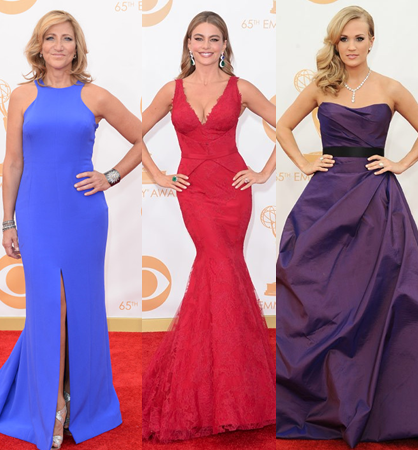 When in doubt, wear red. Or electric blue. Sofia Vergara and Edie Falco were among the actresses opting for bright shades to offset the sea of black and pastel. Carrie Underwood also stunned in a purple gown, fit for a Southern belle.
Read more about the 2013 Emmy Awards
Tagged in: celebrity, events, red carpet, award show, emmys,