Exotic handbag line Jessica Grant is wearable art
Suzan Paek is a mother, philanthropist, world traveler, furniture designer, handbag lover and, with the launch of exotic line Jessica Grant in August 2011, she has added handbag designer to her repertoire. The brand references the names of her first two children, Jessica and Grant, who serve as inspiration to Paek as she is designing. In creating Jessica Grant, she strived to merge comfort with luxury, producing wearable pieces of art that last a lifetime.
"I want my handbags to be an investment and I noticed that exotic skins were the most durable material," Paek shared. "My client knows luxury but is an innovator looking for something different."
The handcrafted collection of Jessica Grant handbags, clutches, wallets and key chains boasts luxurious materials of alligator, crocodile, lizard, ostrich and snake leather from South Africa and Columbia. Drawing on her experience as a furniture designer, Paek incorporated her passion for clean lines, classic styles and pops of color into each piece. Aside from her children, she finds inspiration in her every day surroundings and travel in foreign countries. Yet, the beauty of the collection comes from her understanding that each woman's must-have bag is different and unique to her personality.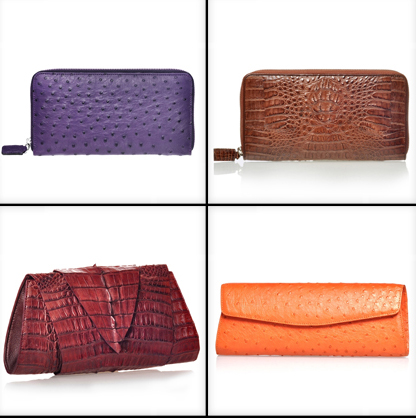 LadyLUX via Jessica Grant
"The must-have bag is a that bag you need every day. It's the bag that will work with your every outfit and fit into your life at every given moment," declared the designer. "It's the bag that makes your outfit and can serve as a functional handbag and is your lifesaver. My kids call my bag the Bag of Wonders."
Paek looked to the women in her life and considered their personalities and needs in creating the line. The idea of unique must-haves resulted in an array of styles that include black ostrich leather drawstring backpacks, blue crocodile tail bowler bags and silver structured crocodile clutches, each appropriately named after their inspiration.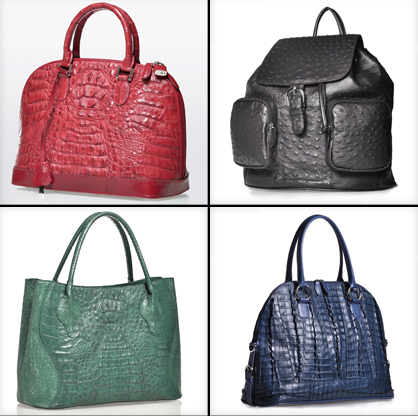 LadyLUX via Jessica Grant
"There is a story for each bag. The 'Sookee' is named after my mother. She desired a bag that was light, functional, roomy and can be carried on the shoulder or be able to collapse comfortably under the arm without being bulky," Paek explained.
Paek may not have named a bag after herself, but she knows what works for her.
"I love the Nancy. It carries me from day into evening, work meetings and after school activities without skipping a beat. I look chic in a board meeting and on the baseball field without switching handbags," she raved.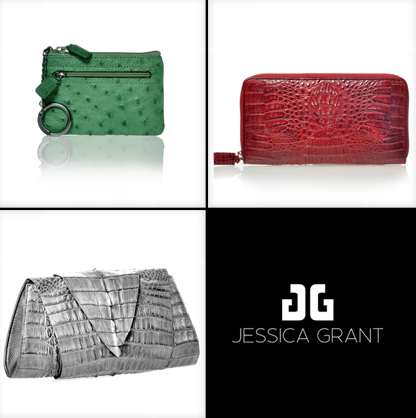 LadyLUX via Jessica Grant
Since launching last year, Jessica Grant has quickly gained popularity and has been seen on numerous Hollywood celebrities including Katie Cleary, Tatyana Ali and Carrie Keagan. To capitalize on her current success, Paek plans to launch Nathan Robert for Jessica Grant this summer.
"The new line is a young, free spirited unisex line that will include carry-all backpacks, messenger bags, envelope bags, overnight bags and briefcases, all made beautifully unique in exotic leathers, of course," Paek shared.
Please click here to visit the Jessica Grant website.
Tagged in: lux exclusives, handbags, accessories, suzan paek, jessica grant, nathan robert for jessica grant,