Fashion's Night Out at Fashion Island
Fashion's Night Out is the most festive day in fashion all year, with retailers, customers, designers and tastemakers gathering at parties, fashion shows and events worldwide to party in unison. On Sept. 8, Fashion Island in Newport Beach, Calif., took part in the celebration with shows, sweet treats, champagne and upbeat music. The outdoor mall's stores participated with their own special in-store events and sales, encouraging consumers to shop the latest designs.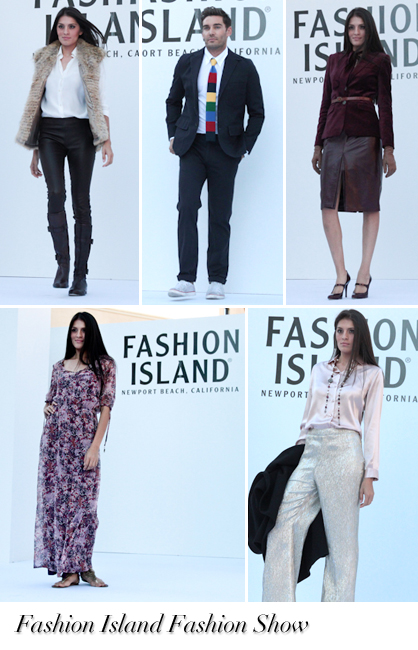 LadyLUX via Annette Tang
To kick off the night's festivities at Fashion Island, stylist Melis Kuris hosted a fashion show in the center courtyard under the palm trees and sunset. The show featured fresh Fall men's and women's looks from various stores, including Neiman Marcus, Elie Tahari, Trina Turk and American Rag Cie.
LadyLUX via Annette Tang
The highlight of the evening was at Neiman Marcus. The jammed-packed luxury department store was in full fashion mode with displays and events in each department, and fashionistas in their most stylish attire everywhere. Jewelry designer Aylin Aker and celebrity make-up artist Keith Cavalin for Armani Beauty turned out for a special appearance. Fashion enthusiasts were treated to food and dessert from local restaurants, including red velvet cake from Nothing Bundt Cake.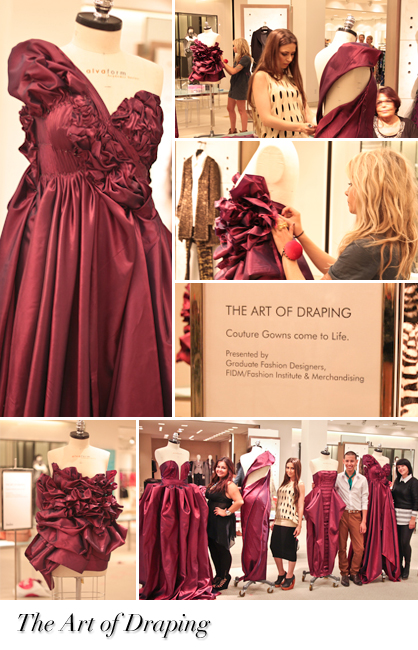 LadyLUX via Annette Tang
In the center of the party, graduates from the Fashion Institute of Design & Merchandising created masterpieces for the guests to enjoy during an event called The Art of Draping. Impressing all attendees, the graduates used bordeaux fabric to drape unique silhouettes on the mannequins, bringing couture gowns to life. The young creatives infused their personalities in their art with ruffles, straight lines and intricate details.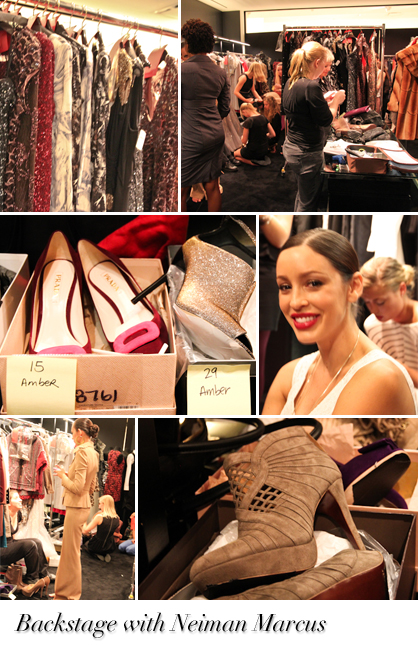 LadyLUX via Annette Tang
To honor fashion and the new Fall season, Neiman Marcus hosted two fashion showcases, with the main attraction, the Modernist Fashion Show, bringing in the largest crowd. Excited guests lined the walkway of the department store, creating a square runway. Models strutted the runway styled in luxurious fur, military-inspired outfits, lady-chic dresses, colorblock pieces, bordeaux looks, gowns, the latest footwear and favorite season trends from a range of designers, including Rachel Zoe, Gucci, Brian Atwood and Prada.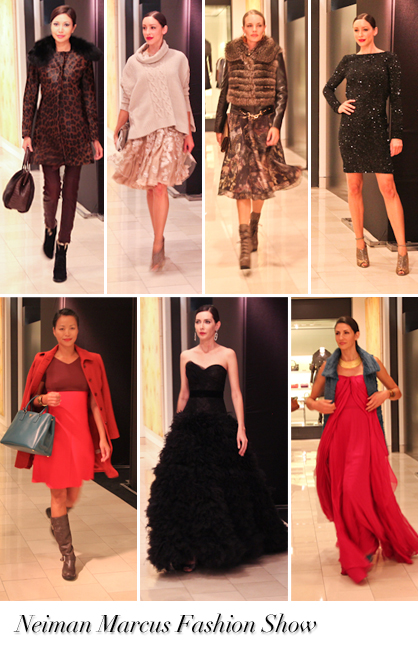 LadyLUX via Annette Tang
The show's highlight was exquisite eveningwear from Oday Shakar. Fashion lovers clapped and cheered in appreciation for the striking dresses in shimmering glitter, beads and bold prints. Shakar stayed after the show mingling and taking pictures with fans.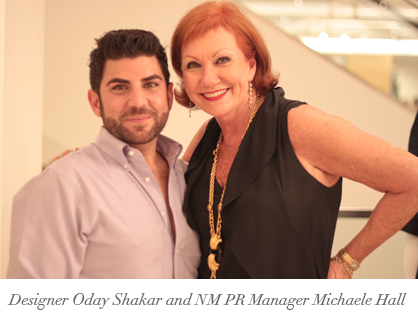 LadyLUX via Annette Tang
The night was clearly a success, and many consumers stayed until the end of the event, shopping the night away. Customers left feeling excited about fashion and with their hands full of shopping bags – just exactly what Fashion's Night Out is all about.

This article was contributed and photographed by Annette Tang of the VersaStyle. You can follow Annette and her fashion adventures on Twitter at @theversastyle.
Tagged in: neiman marcus, fashion island, newport beach, fashion's night out, oday shakar, fashion institute of design & merchandising,