Female Ironmen: What it Takes to Compete
Ever wonder if you could do it?
The number of women competing in Ironman competitions around the world is growing. The competition has been around for 36 years, but it may be time to rethink the name, since it's becoming ever more popular with women, altho they're still something of a rarity.
But what is an Ironman competition, you ask? Well, it's one of the most difficult sporting events in the world, consisting of a 2.4-mile swim, 112-mile bike ride and 26.2-mile run. Yes that is a marathon that you do after the swim and the bike ride, all on the same day. It can take up to 17 hours to complete an Ironman triathlon.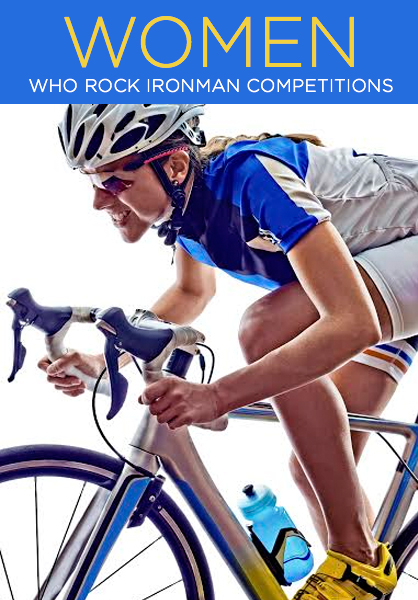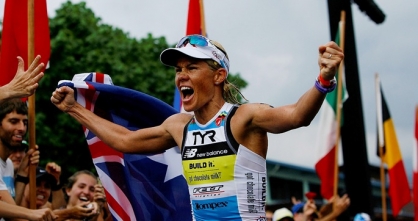 Ironman World Championship in Kona
Last weekend, the Ironman World Championship was in Kona, Hawaii, which is considered the most difficult of all Ironman events, due to the natural environment and strong ocean currents on the Kailua-Kona bay.
The race drew a record 2,187 elite athletes, including former Olympian Apollo Ono, who finished in under 10 hours, and 84-year-old Sister Madonna Buder who wanted to become the oldest person to complete the world's most difficult Ironman. Unfortunately, Buder ended the race early, on mile 74 of the bike portion. Mirinda Carfrae, last year's women's champion, won again, finishing in 9 hours and 55 minutes.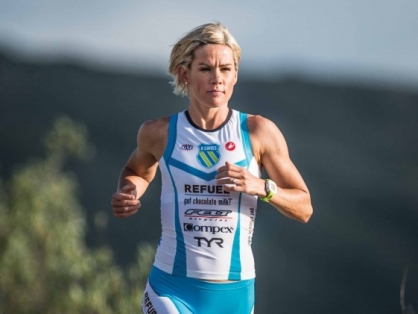 Disabled participants
In Kona, Tina Ament, an experienced Ironman triathlete, made a record by becoming the first blind American woman to compete in the Ironman Championships. She finished the race in 16 hours, 18 minutes.
"My life isn't going to be the same anymore," Ament said before the race. "This is a game-changer. It's not just signing up for another Ironman race, it's huge."
The main lesson learned of her competition, Ament said, is to "never give up on your dreams. Even if they seem very hard, or impossible. Whatever it is, and no matter how hard it is, or how hard you have to work to get to it, don't give up."
Competing after weight loss
Lauren Morris has finished in the Ironman competition in Lake Placid twice. She's 35 years old and the mother of a two-year-old daughter. After a massive weight loss after college, Lauren got into marathon running and took her addiction to it even further with the Ironman competitions.
Morris said she started as a runner. "After my college years I began to run for exercise. After running several marathons and meeting fellow runners and triathletes, I became interested in triathlons. I watched a friend complete a sprint triathlon and I was hooked. I completed a few sprint triathlons and moved on to Olympic distance and then to a half Ironman. While training for the half Ironman, I registered for a full Ironman. I thought, why not?"
She was 24 when she began running marathons, and began triathlons the next year. She was 28 when she completed her first Ironman in 2007, and 31 when she completed her second. Her times improved, completing the first in 14 hours and the second in 13 hours.
Her biggest inspiration is, "All the athletes that have overcome so many obstacles in their lives to get where they are. I am thankful that my arms and legs can carry me through the training and the race. I train and compete simply because I can and for that, I am thankful. The body can do amazing things when it is trained to do so."
Regardless, she does struggle during the swim part of the competition, because she's not a strong swimmer. But the easiest part is the final leg, the marathon. "I was a runner before becoming a triathlete and I running long distances."
Morris said she will definitely compete again, and that her family supports her through the non-stop training and immense number of hours spent at the gym and on the bike.
"My family and friends are very supportive although many think I am crazy. My husband is my biggest supporter and the best training partner I could ask for. Having the support of family and friends makes the long training days more manageable."