LUX Travel: Festive Destinations to Celebrate the Holidays
Need a more exciting holiday getaway than the same old trip to Grandma's house? Vacationers should talk the family into going to one of these vacation spots for a chilly and chic retreat. Here are five destinations that will make celebrating the holidays more enticing with festive lights, gigantic Christmas trees and cheerful celebrations to help the entire family enjoy this season more than ever. A winter wonderland might be closer than you think!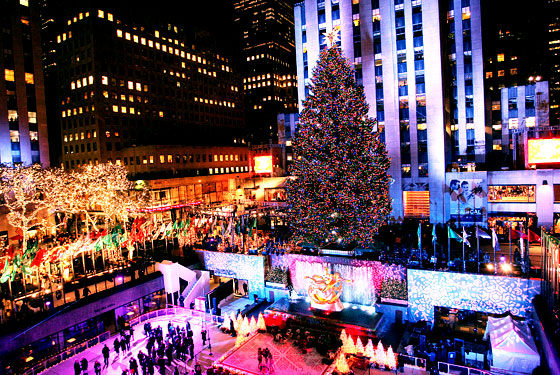 via Nymag.com
Possibly the most famous Christmas tree in the world is located at Rockefeller Center in New York City. Locals and tourists gawk over this enormous Christmas tree filled with 30 thousand lights and topped with a sparkling star. Every December, the city of Manhattan holds their Rockefeller Center Christmas Tree Lighting ceremony, bringing New Yorkers together for a holiday celebration. Performances of traditional Christmas songs are sung by well-known musicians and there's always an iconic dance from the Radio City Rockettes. Add to the New York City holiday experience by taking a carriage ride through Central Park, gazing at the elaborate department store holiday window displays and strolling down some of the brown stone streets evoking an old-fashioned and classic holiday feel.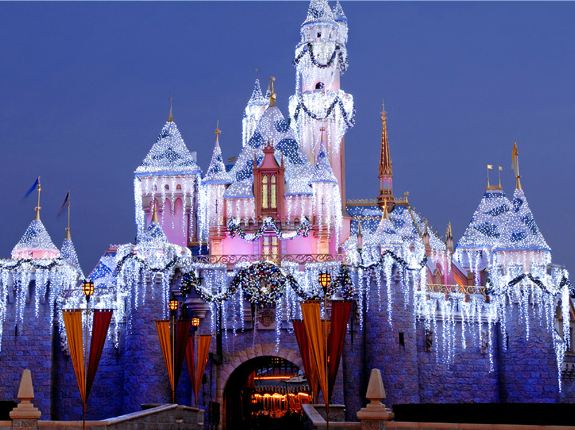 via Disneyland.com
Disneyland and Disneyworld resorts are inviting all families to visit either of these theme parks where they can share the joy, warmth and wonder of the holidays while experiencing the magic. The happiest place on earth just got merrier with holiday decorations including Sleeping Beauty's winter castle with snow-capped turrets, shimmering icicles and twinkling lights; Main Street's large Christmas trees and garlands; and the It's A Small World ride's thousands of Christmas lights and festive holiday soundtrack. Families can watch the Christmas Fantasy Parade filled with their favorite Disney characters and Santa Claus, and then end their night marveling over the "Believe … In Holiday Magic" fireworks spectacular complete with a snow-falling finale.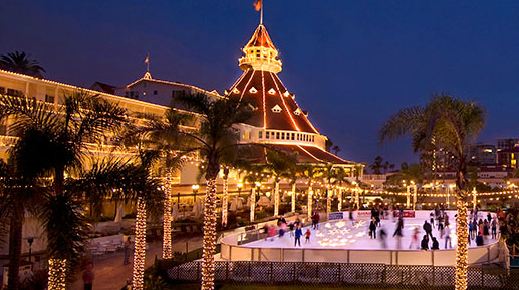 via Hoteldel.com
Travelers can enjoy a California Christmas on the beautiful island of Coronado by indulging in the Hotel del Coronado. The oceanfront Windsor Lawn is transformed into a spectacular ice rink where families can take part in this unique winter experience as they ice skate right by the Pacific Ocean. The family can also watch the play, An American Christmas, at the Lamb's Players Theatre, go to Victorian Tea to sip on their favorite tea flavors while enjoying holiday musical entertainment and unwind during the holiday rush with a Spa La La La La service at the Spa at the Del. Don't miss ocean-inspired and holiday-inspired treatments like a pumpkin spice massage.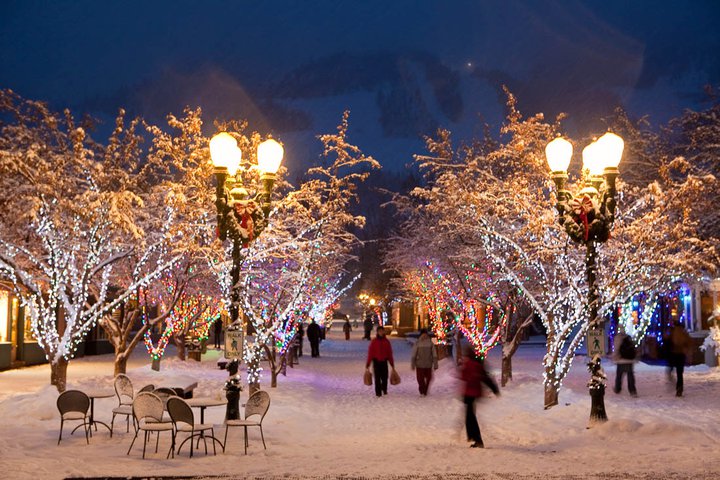 via HotelAspen.com
Aspen could be the perfect location for travelers to spend their holiday with all of the different ski resorts and beautiful mountain landscapes in the distance. Visitors can zip down the slopes at the nearest resort, take a hot tub bath for some holiday relaxation and indulge in some yummy cuisine at one of the top hotels for a Christmas Eve dinner. There are other merry activities like winter concerts, Christmas theatre performances, street entertainment and free ice skating to make visitors enjoy their holiday in Aspen even more.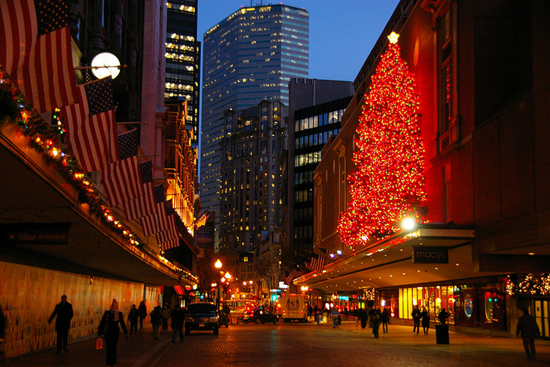 via bu.edu
Travelers can take attention away from the icy weather when they spend their holiday in Boston. A New England Christmas can blend with the older atmosphere of Boston as visitors spend their trip walking the cobblestone streets and admiring all the historical buildings covered in lights and holiday decorations. Must-see light displays are at the Faneuil Hall Marketplace showing the largest Christmas tree in all of New England and Boston Commons decorated with strings of lights, making the entire town glow at night. Travelers will be extra lucky to get a dust of snow and view a scene from a postcard.
Tagged in: guides, lux travel, luxury travel, travel guide, boston, holiday 2012, aspen, rockefeller center, festive destinations to celebrate the holidays, festive destinations, hotel del coronado, disneyland,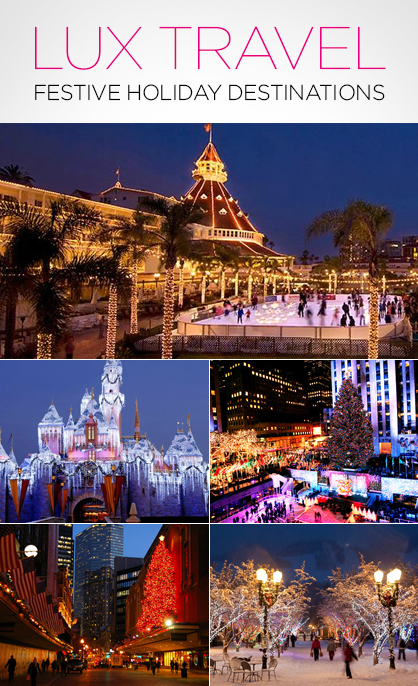 LUX Travel: Festive Destinations to Celebrate the Holidays