Fisker Automotive and Leonardo DiCaprio team up to promote sustainability
Collaborating for a good cause, Fisker Automotive and actor Leonardo DiCaprio are working to encourage global sustainability. DiCaprio, a long-time supporter of environmental causes, is an equity investor in Fisker Automotive and will be involved in the automotive manufacturer's plans for the advancement of sustainable, responsible vehicles. The actor also plans to work closely with Fisker on marketing and promotional initiatives aimed at bringing attention to sustainability and environmental awareness.
Mindful of the environment, Fisker created the Karma electric car using reclaimed and recycled interior wood trim from either California wildfires or the depths of Lake Michigan; animal-free interiors for the top-line Eco Chic model; and "Diamond Dust" paint made with flakes of recycled glass. DiCaprio received the first Fisker Karma electric vehicle off the production line in 2011.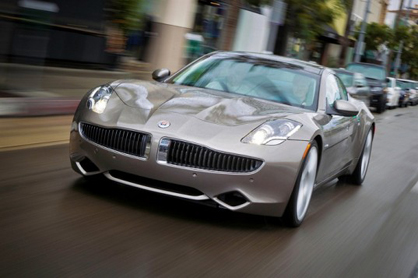 "The Karma sedan – Fisker Automotive's first car – is built according to the company's sustainable and Accountable Design™ philosophy, which represents a dramatic leap forward for the auto industry," said Henrik Fisker, executive chairman and chief designer at Fisker Automotive, as reported by Inhabitat.com. "Fisker's approach to responsible luxury goes well beyond minimizing fuel consumption and tailpipe emissions. Fisker uses renewable materials and the lowest-impact technologies at every stage of the engineering, production and marketing processes."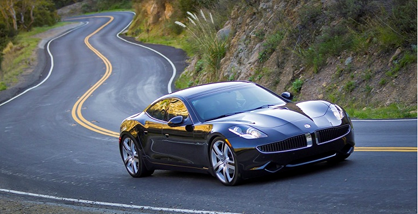 Fisker will also be working alongside DiCaprio to support the charitable work of the Leonardo DiCaprio Foundation around the world.
"My foundation supports efforts to secure a sustainable future for our planet and all its inhabitants," said DiCaprio. "I am delighted to be working with Fisker Automotive to promote this shared vision."
Tagged in: causes, sustainability, green, philanthropy, cars, environmental awareness, fisker karma, fisker automative, automobiles, leonardo dicaprio, leonardo dicaprio foundation,