Halloween 2013: This Year's Hottest Costumes
Halloween is right around the corner and we've been racking our brains for costume ideas. This year there were a lot of happenings in the world of pop culture and we've selected a few ideas that are easy and fun to put together. Follow our tips and you'll be on your way to wearing this year's hottest costume!
Walter White - Breaking Bad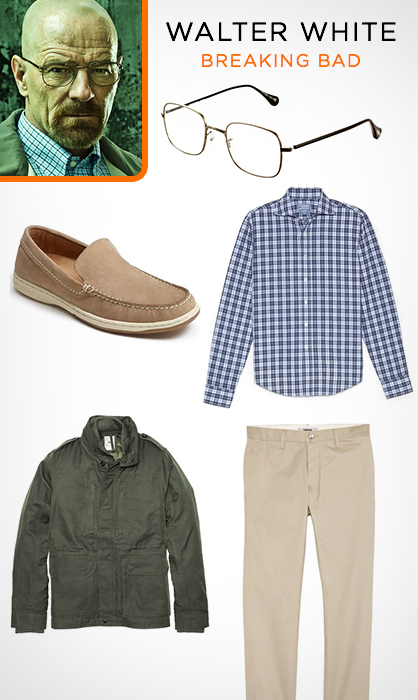 Gant / Collar Shirt
Relwen / 3-in-1 Coat
Baldwin Denim / Twill Chinos
Tommy Bahama / Slip-On
This year's most buzzed about show, "Breaking Bad," had one of the most-viewed series finales in history. Sure to be a popular costume this Halloween is the show's leading man, Walter White aka "Heisenberg." We've curated a few pieces that would make the perfect Heisenberg complete with the color symbolism the show is known for. A green jacket for greed, beige pants for wealth and blue (of course!) for escape and security.
Miley Cyrus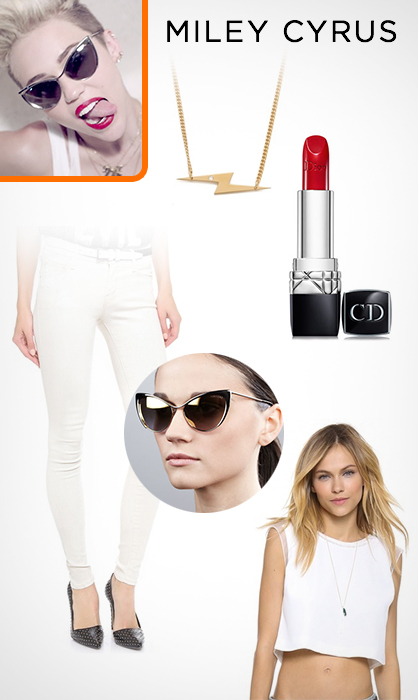 Elizabeth and James / Crop Top
MOTHER / Skinny Jeans
Jennifer Zeuner Jewelry / Bolt Necklace
Dior / Rouge Dior
Tom Ford / Cat-Eye Sunglasses
People are still talking about Miley's racy VMA performance, so who better to dress as and impersonate for the night. For a tamer look of the pop star, we decided to recreate her all-white ensemble from her music video "We Can't Stop". Don't forget to practice your twerking, pile on the red lipstick and wear your giant teddy bear backpack.
Minion - Despicable Me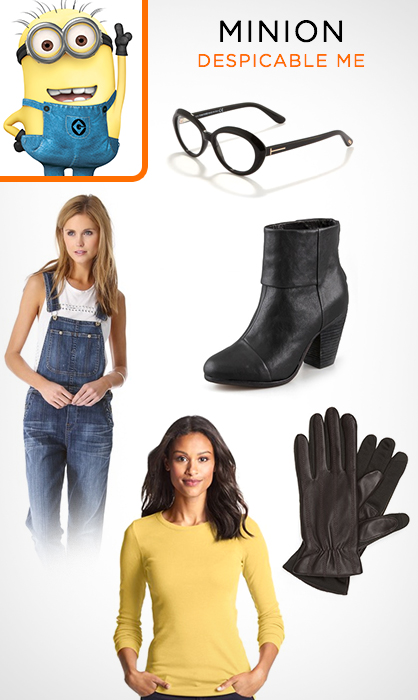 Tom Ford / Oval Cat-Eye Glasses
Citizens of Humanity / Overalls
Rag & Bone / Booties
Fownes Brothers / Leather Gloves
Calson / Crewneck Tee
Probably the cutest Halloween costume, we were surprised with how chic this Minion costume turned out to be. Overalls were an easy item to track down due to their soaring popularity, and a simple yellow top isn't hard to find. Pair with some black booties and gloves and you're all set with your Minion costume.
Kate Middleton - Duchess of Cambridge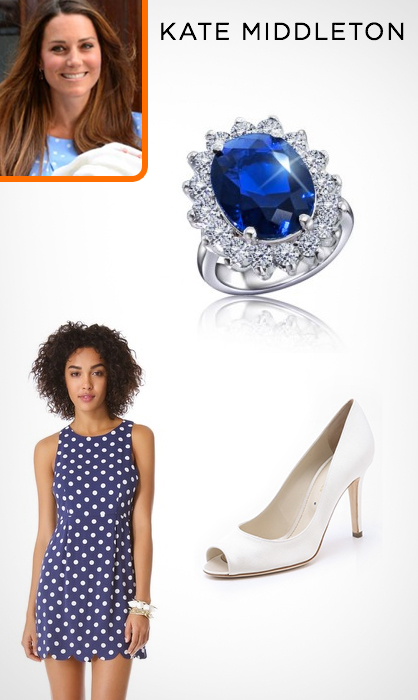 Sergio Rossi / Pumps
MINKPINK / Polka Dot Dress
Bling Jewelry / Engagement Ring
Even as Americans, we're completely captivated by the Duchess of Cambridge, Kate Middleton. With beauty and poise, the world has easily fallen in love with the Duchess, especially when she unveiled her and William's first-born; Prince George. The outfit she wore, a Catherine Malandrino frock, has quickly become part of pop culture, which makes it a great Halloween costume. All you need is a sweet polka dot dress in a sweet baby blue color and white pumps. A replica ring adds the finishing touch.
Katniss - The Hunger Games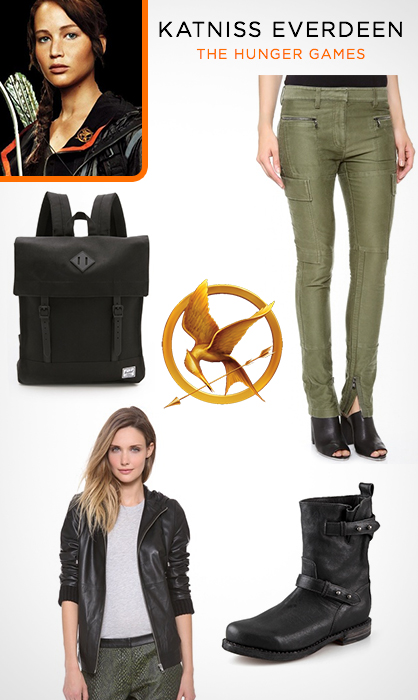 t.shipp / Mockingjay Pin
Rag & Bone / Moto Boot
3.1 Phillip Lim / Cargo Pants
Jonathan Simkhai / Leather Hoodie
Herschel Supply Co. / Black Backpack
The first "Hunger Games" movie was a huge hit and the second one debuts just after Halloween. Prepare yourself for the awesome-ness that is the "Hunger Games" and dress as heroine Katniss Everdeen. Her look can easily be replicated with some olive jeans, leather jacket and a sporty backpack (throw in some prop arrows for a true Katniss look).
Tagged in: halloween, costumes, pop culture,