Happy Birthday February LUXies: Get Glam with Amethyst!
It's February 1 and time to honor all those born under the sign of Aquarius. Whether you subscribe to sun signs or not, who can deny the rich beautiful hues of the royal amethyst?
So to honor this majestic stone and Aquarians everywhere, I've put together my top 10 picks of LUX wears to enhance your celestial self while looking totally GLAM during your birthday month.
Cheers to celebrating you!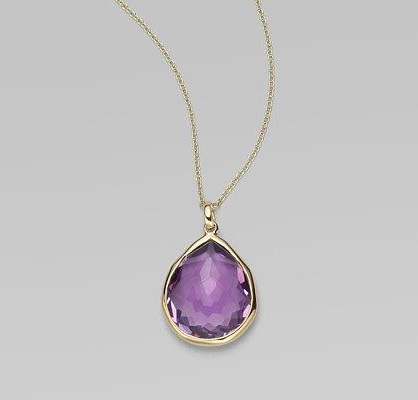 Amethyst and 18k Yellow Gold Necklace
We are in love with Ippolita's stunning teardrop amethyst necklace. The radiant amethyst hangs from a delicate 18k gold chain.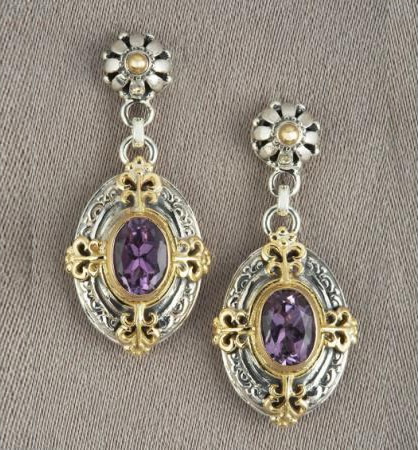 Sophisticate your look with Konstantino's 18k yellow gold and stering silver oval drop earrings. The floral designed earrings adorned with amethyst stones exude old elegance.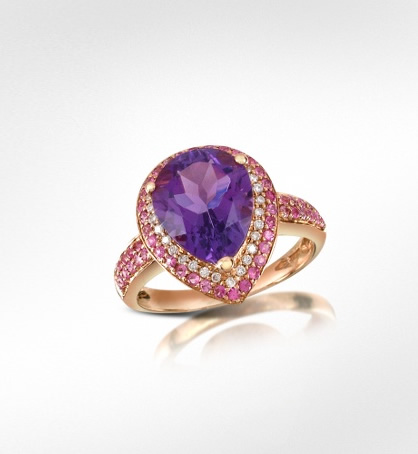 Amethyst and Sapphire Gold Ring
This dazzling 18k gold ring by Forzieri truly is beauty at your fingertips. The ring features a stunning amethyst gemstone surrounded by pink sapphires and diamonds.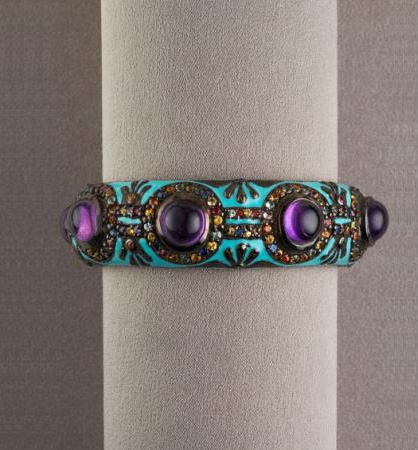 This unique piece by Matthew Campbell is the perfect accent to any outfit. The mixed stone cuff features a turquoise enamel base with round-cut sapphire and amethyst stones.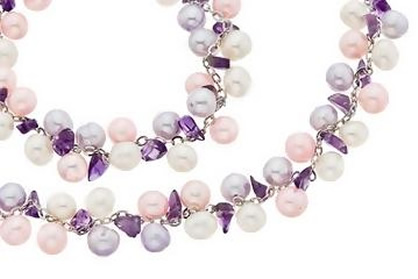 Freshwater Pearl and Amethyst Necklace
Drape yourself in pearls with this delicate necklace by Ice. The beautifully coordinated necklace features white, pink and plum pearls and purple amethyst chips.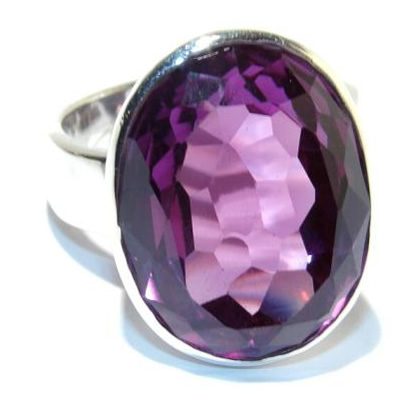 Show off your statement piece with Pankaj Rings' Amethyst Quartz Sterling Silver Ring. This handcrafted ring features beautiful amethyst quartz set in pure sterling silver.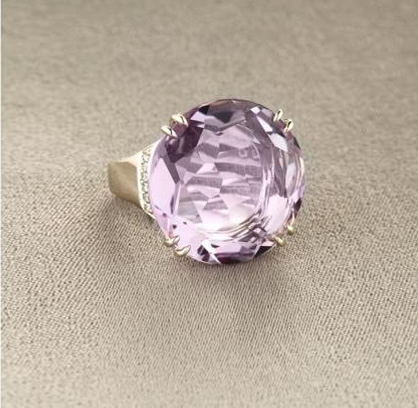 We love this LUX Amethyst Ring by H. Stern. This one of a kind piece features a round-cut faceted amethyst with pave diamond sides.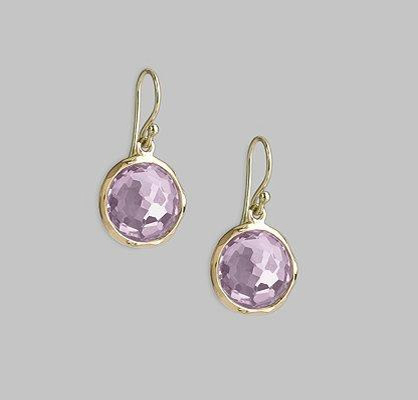 Amethyst and Yellow Gold Earrings
These delicate earrings by Ippolita feature lightly colored amethyst drops. We love the simple yet stunning earrings set in 18k yellow gold.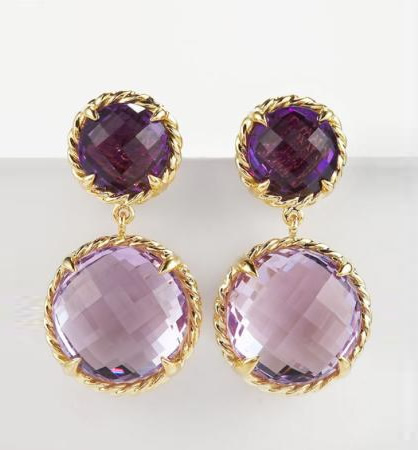 David Yurman has done it again with these stunning mini amethyst drop earrings. The multi-tone amethysts are set in a textured 18k yellow gold backing.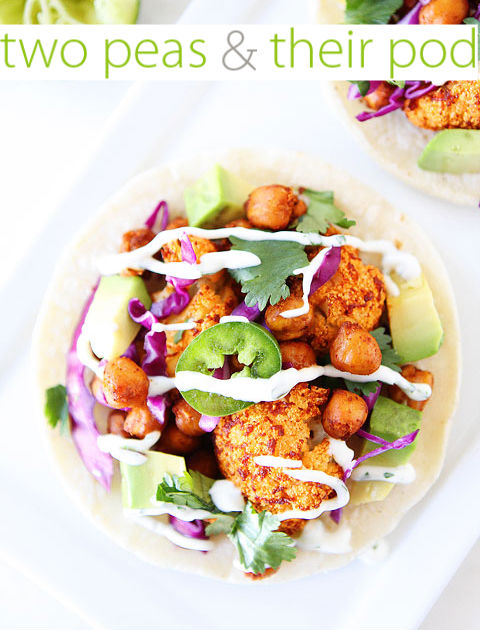 Natural Amethyst and Rose Quartz Chips Bracelet
Add some flair to your look with this fun amethyst and rose quartz bracelet. This colorful bracelet features baby pink and deep purple chips creating an adorable addition to your jewelry collection.
Tagged in: jewelry, amethyst, birthday, february, beso, ladylux's top 10,