Wellness Wednesday: 10 Healthy Recipes Using Avocado
Filled with fiber, vitamin E, healthy fats and potassium, avocado has endless health benefits. In addition to being a great detox food, they are also reputed to help facilitate weight loss and encourage a flat tummy. Lucky for you, they are delicious and versatile as well! Get creative this season and incorporate them into your daily meals. Here are 10 healthy recipes to get you started.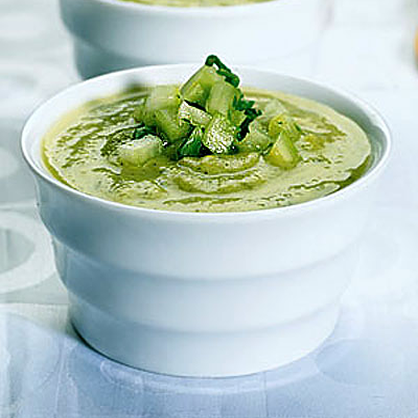 Zucchini and Avocado Soup
For an antioxidant-packed starter, try zucchini and avocado soup topped with a cucumber salsa. Smooth and fresh, this chilled soup gets its kick of flavor from cumin, green onions, cilantro and lime.
Ceviche Verde
Go Mexican the healthy way with a ceviche verde dish. Made with fresh halibut and tomatillos, this recipe gets a spicy touch from jalapenos. Eat by itself or serve with whole grain tortilla chips.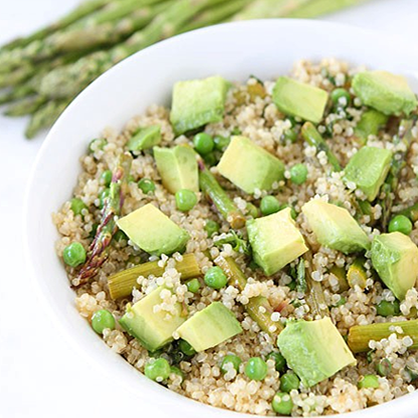 Quinoa Salad
Incorporate the king of whole grains into your meal with a quinoa and avocado salad. Fresh and easy to make, this dish is topped with a delicious lemon and basil dressing.
Pesto Hummus
Take avocado pesto hummus to your next get-together, and you'll be the talk of the party. Thick, creamy and filled with protein and fiber, this droolworthy dip can be served with crudités or pita.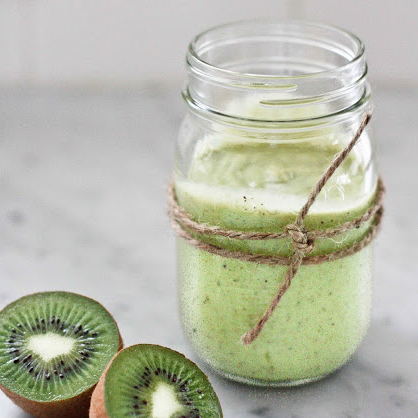 Kiwi and Avocado Smoothie
Start your day on a healthy note with a kiwi and avocado smoothie. Loaded with vitamin C and E, the smoothie has a hint of honey and lime for an interesting sweet and sour combination.
Avocado Linguini
If it's creamy pasta you crave, try avocado linguine as a healthy alternative to cheese and cream-based sauces. This vegan dish gets added flavor from Meyer lemons and garlic cloves.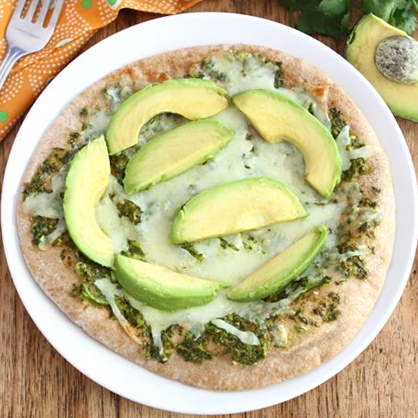 Pita Pizza
Cut the calories and fat from your typical slice of pizza with an avocado pita pizza. Topped with cilantro sauce and mozzarella cheese, this thin-crust option is the perfect vegetarian dinner.
Mediterranean Salad
Add more greens to your diet with a Mediterranean broccoli salad. Topped with avocado, bell pepper and kalamata olives, the recipe's secret lies in the tasty dressing. And guess what? It's vegan!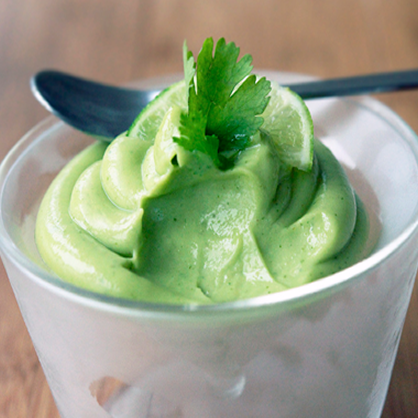 Sorbet
Yes, this may seem a little strange, but don't knock it until you try it! A creamy avocado sorbet is the perfect afternoon treat when the weather heats up. It can also be frozen for a more ice cream-like texture.
Stuffed Avocados
Create a colorful and tasty bite with black bean-stuffed avocados. Featuring mangos, cherry tomatoes and fresh squeezed lime, these will not only taste good, but you'll get an A+ for presentation.
Read more Wellness Wednesday






Tagged in: wellness, food, wellness wednesday, recipes, nutrition, health, avocados,