H&M goes eco-friendly
Hennes & Mauritz (H&M) recently said it would switch to sustainable cotton by 2020. The first step in the green direction is with The Conscious Collection, which will hit the Swedish department store's locations on April 14.
The line features romantic eyelet dresses, embroidered blouses and bubble skirts in neutral hues, as well as jewelry made of recycled plastic. Each piece will feature a hangtag detailing its sustainable material, such as organic cotton, Tencel, recycled polyester or organic linen.
In 2009, H&M was the fifth largest user of organic cotton in the world, and it increased its use of the fabric by 6,600 tons in 2010, according to WWD.
For more information about the collection, visit HM.com.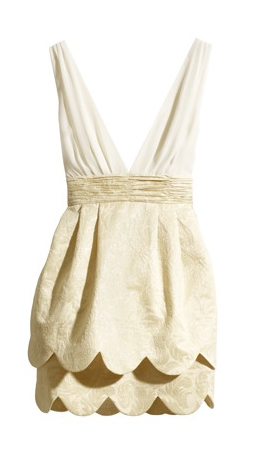 Tagged in: green, shop, eco-friendly, h&m,